Speedy Spotlight: Stephanie Withers, Influence Blog
An interview with Stephanie Withers, author of the fashion and lifestyle blog Influence.  Stephanie spoke to us about blogging about only what she believes in, the marketers she won't work with, and her plans to introduce more video to her blog this year.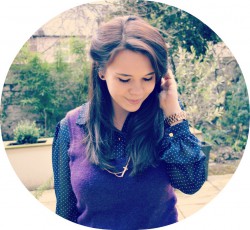 Why should people read your blog?
My blog features high quality lifestyle  content with a mix of  recipes, fashion and photography. It's a creative space, which has evolved with me since I started blogging three years ago.
What makes your blog different?
My blog has a fun mix of everything! I only share what I believe in. 
What's your favourite blog and why?
I have so many favourites, but I love Bleubird Blog. Everything from her gorgeous family to her personal style, she's a very inspiring woman. 
What advice would you give to someone who wants to start a blog?
Just go for it! Start with a nice clean layout and invest in a decent camera. Layout and photos are the first things most people notice about a blog! 
How does a good marketer work with you?
I like and respond those who take the time to explain why they have chosen to get in touch with me. I really appreciate it when someone has read some of my blog posts as it shows they're genuinely interested in working with me and haven't just copied and pasted the e-mail and simply changed the name at the top!! 
And what do they do that's bad?
Occasionally a bad PR will send over a bunch of information telling me to share it on my blog. No intro, just can you share this? I never respond to them as they only want something from you, not to work with you. 
What was your blogging highlight of 2013?
I had a lot, but I highly enjoyed attending the Pinterest event in London and working with some brilliant brands.
What will be big in your blogosphere in 2014?
Delving into video content! 
Priyanka Dayal
https://www.vuelio.com/uk/wp-content/uploads/2023/09/vuelio-logo-200px.png
Priyanka Dayal
2014-04-16 09:33:05
2014-04-16 09:33:05
Speedy Spotlight: Stephanie Withers, Influence Blog