Speedy Spotlight: Fish Fingers for Tea
An interview with Sian Reynolds, author of the food blog, Fish Fingers for Tea. Sian spoke to us about showing people the ease of cooking on a budget through her blog, auditioning for a TV advert (and not getting it), and how she prefers to work with marketers.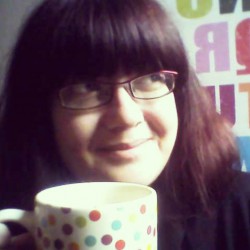 Why should people read your blog? What makes it different?
Because I'm not different and that's the point. I'm just like you, trying to juggle a hundred things though not always successfully whilst keeping everyone fed and happy. I just happen to write about it. I hope that people read my blog and are inspired to put a twist on an old favourite or try something completely new. I also hope that I show people that it's easy to feed your family well on a budget.
How do you measure the success of your blog?
It can be easy to get tied up in stats and contact from PRs and use that to measure your success, something I can be guilty of at times. I feel the most successful measurement of my blog though is when someone who's not connected with the blogging world lets me know that they have made a dish from one of my recipes and it's worked. There's also a level of relief in there!
What's your favourite blog and why?
I couldn't possibly pick just one! I read a lot of blogs, not just food blogs, but have 10 or so that I know will either inspire me, make me laugh or give me a recipe that I know will work.
What advice would you give to someone who wants to start a blog?
Start! Write about something you're passionate about as it will show if you're not. Have fun and enjoy it but if you want to grow your blog then expect there to be a lot of hard work too. It doesn't happen overnight.
Who do you work with in marketing? PRs? SEOs? And how do you work with them?
I tend to work with PRs, on either a review or recipe development level. I like reviewing products and seeing what new things are coming out but I prefer recipe development work for brands.
What can marketers do better in liaising with you?
The first thing has to be to actually read my blog – find out my name and check that your client's product will actually fit in with my content. Give me time to both respond and put a post together. Blogging has to be slotted in around numerous other commitments. But the main thing is to consider my value. Bloggers are often expected to get involved with a campaign for free but when you work with a blogger you're getting original content and the eyes and ears of their readership, the very people you want to reach. That has a great deal of value for your campaign so an acknowledgement of that needs to be forthcoming.
What was your blogging highlight of 2013?
There were a lot of highlights, both big and small but one of the main ones was getting to try something new and audition for a TV advert for a large brand. I didn't get it but it was a lot of fun!
What will be big in your blogosphere in 2014?
I think we're going to see a huge growth in the crossover between bloggers and mainstream media, with more bloggers writing for magazines, newspapers and their associated websites. It's happening now but I think it's going to become much more of the norm this year. 
Priyanka Dayal
https://www.vuelio.com/uk/wp-content/uploads/2023/09/vuelio-logo-200px.png
Priyanka Dayal
2014-04-15 09:12:24
2014-04-15 09:12:24
Speedy Spotlight: Fish Fingers for Tea