Speedy Spotlight: Beaut Chic
Beaut Chic is featured in this week's Media Updates. Author Helena Gomez spoke to Cision about attending London Fashion Week, good PR collaboration and blogging with honesty.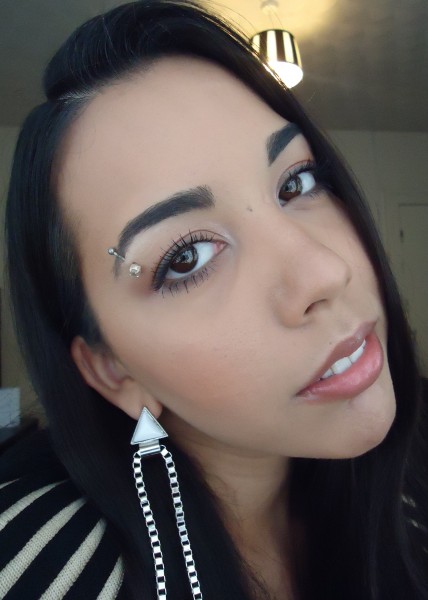 Why should people read your blog?
I always write blog posts with my readers in mind. A lot of research helps me to see what people are interested in reading. Beaut Chic provides a mixture of beauty reviews and fashion news which covers a wide variety of topics and creates a wonderful niche for my writing.
The most important issue is your blogosphere is… that it is sometimes difficult to write what we truly feel. Don't get me wrong, most bloggers will always provide honest views but sometimes we feel restricted as there are a lot more rules than people may think. I have never really had an issue with this but do feel that these restrictions sometimes limit what we are good at.
What's your favourite blog and why? 
I have many favourite blogs, some more recognised than others. My favourite blog at the moment is Dolce Vanity. The reason I love LaaLaa's blog is not only because she is such a lovely girl but also her in-depth reviews. Some blogs just skim the surface without fully explaining a product but LaaLaa always seems to explain the pros and cons (if any) of a product.
How often do you aim to post? 
I went through a stage of posting daily; this was after my university term had ended. Now that I am busier, I have set up a schedule which includes posting twice a week. One post a week will always be a product/brand review while the second can be anything from fashion updates to features of events I've attended.
How do you feel about guest posts?
I love the idea of guest posting. I have yet to include a guest post on Beaut Chic but plan to do so in the near future. I love how they benefit both parties while providing great experience and exposure for the guest blogger!
How does a good PR work with you?
Grounds for a good PR collaboration are to take both parties into account. I would not like to work with somebody who is solely 'one sided'. I expect that working with a brand will benefit not only themselves but my readers. My readers are my priority and I always expect a good PR to take that into account.
What do PRs do that's bad?
It would definitely have to be emailing suggestions which do not fit with the type of content featured on a website. I feel as though, sometimes, necessary research has not been made before sending out these emails, which in turn end up wasting both my time and theirs.
Which London Fashion Week shows are you looking forward to?
I am looking forward to attending Design by Shanghai, Fashion International as well as my first official blogger event with Handpicked Media!
Editorial information on Beaut Chic, Helena Gomez and thousands of other media outlets and contacts can be found in the CisionPoint Media Database.
Priyanka Dayal
https://www.vuelio.com/uk/wp-content/uploads/2023/09/vuelio-logo-200px.png
Priyanka Dayal
2013-09-12 08:43:46
2013-09-12 08:43:46
Speedy Spotlight: Beaut Chic