London Fashion Week starts tomorrow and the UK's fashion media is gearing up for the industry's biggest event. This year, 74 designers are showing on and off-schedule across five days, giving plenty of material for journalists, bloggers and editors to cover.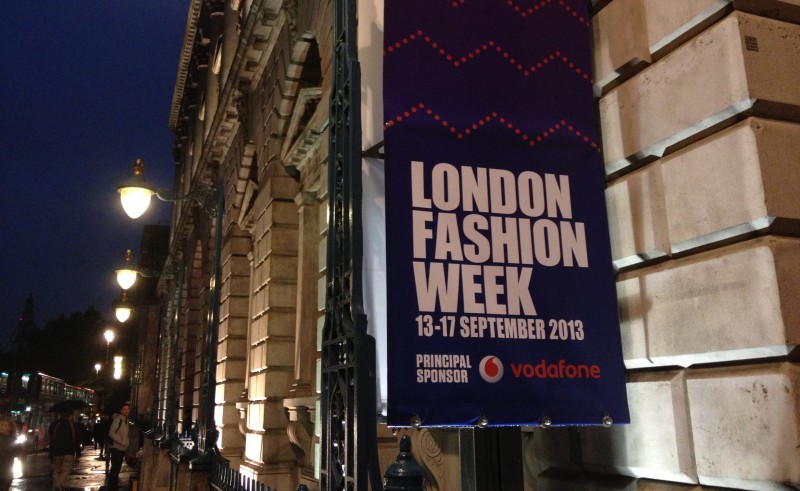 Cision spoke to the British Fashion Council who revealed over 1,000 UK press will be attending LFW, compared to just 285 international. Blogger numbers are limited to around 60 (a meagre 6% of UK press), though many more bloggers will be covering the shows in their own ways, from streetstyle pictures to trend analysis. And then, of course, there are the events around the rest of the capital that mean we're all going to London Fashion Week.
It isn't all frows and cocktails for those that get to go to the real thing. The FT's acting deputy fashion editor David Hayes aims to attend all the on-schedule shows (up to 16 in a day). Getting round London to reach each venue can be a challenge in itself, as anyone who regularly uses London transport will know.
This is less of an issue for Fashion Foie Gras' Emily Johnston, who is working with Mercedes Benz this season and will be driven from venue to venue. It's only a slight consolation though as her daily schedule seems to consist of a 36-hour day.
The coverage in mainstream media will be unsurprisingly extensive. The Telegraph, for example, is going to run a live blog alongside pictures from the shows. In many ways online media is at an advantage for LFW, as the sheer volume of events is too much for the confines of print. Both the Telegraph and the FT are restricted to round-ups in their respective newspapers, with their websites supporting the majority of their coverage.
The blogosphere has been characteristically creative in the build-up. Top 20 Fashion Blogger Disneyrollergirl has invited her readers to a live make-up lesson on Google Hangout. Teaming up with Max Factor, she will first live-tweet Friday's Felder Felder show from backstage before taking the Max Factor product away for the master class.
For something slightly different, The View From The Pier is highlighting a 'Love Fashion Hate Sweatshops' campaign. His post 'A Crafty Protest For London Fashion Week', applauds the sew-a-banner protest for highlighting an important issue in the fashion industry.
It's not just the media that's reporting on LFW; brands are highlighting their affiliations through content marketing on company blogs. Beyond Retro, for example, can't wait for LFW. With events in-store and exclusive products available, Beyond Retro is using its LFW connection to drive people into its retail space (and then keep them there).
Topshop, not just satisfied with its café being David Hayes' favourite thing about LFW, has also been writing about the event on its Inside-Out blog. In a post titled READY, SET, LFW, the brand outlines the alternative moments it is looking forward to from impromptu dance numbers to backstage beauty tips. The post further builds on Topshop and LFW's affiliation by reflecting on its activity at last year's LFW with this video of Cara Delevingne, Jourdan Dunn and Rosie Tapner doing the Harlem Shake:
Cision has also caught the London Fashion Week bug, and in our excitement we've created a whole selection of LFW content including interviews, blog rankings and features.
Priyanka Dayal
https://www.vuelio.com/uk/wp-content/uploads/2023/09/vuelio-logo-200px.png
Priyanka Dayal
2013-09-12 09:23:35
2013-09-12 09:23:35
London Fashion Week