Speedy Spotlight: Bell & Smokey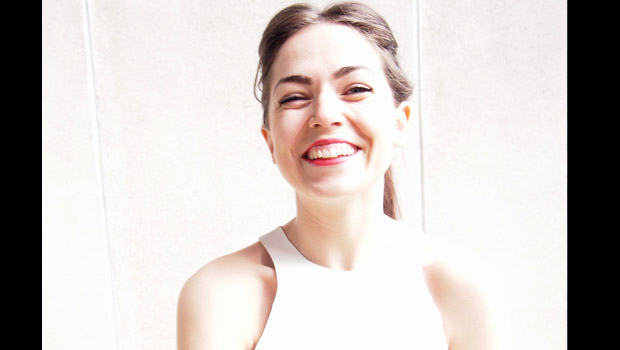 An interview with Laurie Prescott, author of Bell & Smokey, a blog covering fashion, interior design, art and lifestyle. Laurie spoke to us about keeping content visually exciting, working in PR (and working with PR for her blog) and the new feature she will be soon adding to her site.
Why should people read your blog? What makes it different? I don't profess to be the first person to have a blog about fashion and lifestyle – so standing out from the crowd isn't easy. I try to make my blog as visual as possible: aesthetics are what I enjoy, so I try to make that come across via my blog. There isn't a huge amount of writing to accompany each post, I want the photos to speak for themselves.
How do you measure the success of your website? I use the normal measurement criteria, such as page visits, time on site, pages per visit etc. The number of followers has steadily grown over the past year, so that is a key indicator that things are moving in the right direction.
What's your favourite blog and why? The fashion blog I return to time and time again is Love Aesthetics. Ivania's sense of style is very clear – the brand of her blog is perfect and there is no question about the integrity of her posts.  The blog is all-encompassing; rather than just posting about her favourite clothes, she features interiors inspiration, beauty, DIY tutorials and interesting places to visit.
What advice would you give to someone who wants to start a blog? Do it! I use my blog first and foremost as a creative outlet, but it has grown to give me so much more than that. As well as introductions to amazing brands and great opportunities, my blog is a labour of love that I would miss hugely if I was to stop.
How do you work with marketers and PRs? I work in PR as my day job (although in a different industry) so I'm always approachable and polite to PRs! But I won't say yes to every offer – I only work on projects that suit the style of my blog. As a general rule I only use my own photography, and I won't copy and paste a press release. But I'm always happy to hear about potential collaborations, guest posts or reviews.  I only post about things that I am passionate about and my readers can always trust that. By being selective, I think the blog keeps the integrity that is at its core.
Who do you work with in brand marketing? PRs? SEOs? Anyone else? I have only worked with PRs and in-house marketing teams so far.
What can marketers do better in working with you? It is always nice to receive an email that shows that person has done a bit of research into your blog and I can't recall ever working with a marketer who wasn't helpful and friendly. Having said that, in an ideal world, PRs would come to me with an idea for a review or a competition. I am always on the lookout for exclusive content that my readers can't get anywhere else.
What was your blogging highlight of 2013? 2013 was the year that the blog really started to take off, so it's difficult to pinpoint a particular highlight. Working with some of my favourite brands, such as V Jewellery and Olivia Burton was a real pleasure.
What will be big in your blogosphere in the coming months? More original, exciting, visual content. I am currently planning a new feature that will give insights into the designers behind some of my favourite brands and the must-have items in their wardrobes. Stay tuned!
Editorial information on Laurie Prescott, Bell & Smokey and thousands of other media contacts and outlets, can be found in the CisionPoint Media Database.
https://www.vuelio.com/uk/wp-content/uploads/2014/07/Bell-and-Smokey.jpg
350
620
Priyanka Dayal
https://www.vuelio.com/uk/wp-content/uploads/2019/09/vuelio-logo.png
Priyanka Dayal
2014-07-16 09:20:56
2014-07-16 09:20:56
Speedy Spotlight: Bell & Smokey