Speedy Spotlight: Face Made Up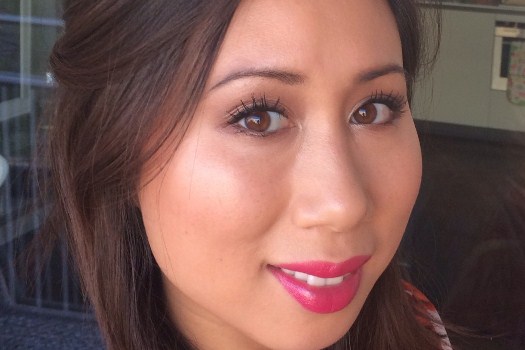 An interview with Thu Tieu, author of the beauty blog, Face Made Up. She spoke to us about how she works with marketers, what they can do better in content collaborations, how blogs are revolutionising marketing and branching out into more lifestyle topics on her blog.
Why should people read your blog? What makes it different? I think it's a really bold claim for anyone to say that their blog is different or unique from others because I think that there are just so many blogs out there, particularly beauty which is what I've started mine as, that to be able to stand out from the crowd is not an easy task. I would say people should read my blog because it's basically an honest diary of my thoughts and experiences, hopefully written in a way that people can relate to which is why I really try to inject as much of my personality as I can in my writing. More often than not, I rely on blogs to decide whether or not I should purchase that new lipstick that's just been launched and I hope that my blog is able to assist others in the same way, whilst simultaneously being an enjoyable read.
How do you measure the success of your website? For me, it's when I readers ask for my opinion. I don't pretend to be an expert but I think that people who read my blog really value my thoughts and opinions. One incident that really made me smile was when a former colleague stumbled on my blog and emailed me directly to comment on how much she enjoyed reading my blog and it got her thinking about starting to blog herself.
What's your favourite blog and why? For me it has to be Vivianna Does Makeup and I'm sure I'm not the first person to say this. Her blogs are always well written (and funny!) along with high quality images (which is crucial for any blog), and her humble and grounded personality comes through making her very easy to relate to.
What advice would you give to someone who wants to start a blog? If you enjoy writing then I'd say do it! I had to be given the final push to do it and to be honest I don't know why it took me so long to get started with it. Prior to my blog, the last time I wrote anything was back at university and probably for my dissertation but since starting my blog, it has reminded me of how much I used to enjoy writing when I was back in school.
How do you work with marketers and PRs? I like to work with a variety of brands / PR agencies. If I like the products and feel they offer genuine value and are beneficial for my readers then I am happy to listen. I like to work with those that understand that the relationship should be of mutual gain and realise that you are important to them as they are to you. Both parties should be able to gain from the relationship.
Who do you work with in brand marketing? PRs? SEOs? Anyone else? I do get contacted by PR / SEO daily but their offering is usually weak and not valuable to my readers. Each email sounds similar and theres no unique offering / discussion.
 What can marketers do better in working with you? Take time to read my website and understand who I am and how the tone of my site reflects my audience. Marketers need to be more bespoke and be prepared to speak over the phone regarding potential collaborations. Bloggers are revolutionising the way companies promote their products and a lot of brands are beginning to realise that. The ones that don't really need to catch-up and be more open in working with bloggers because I do think that we are becoming much more a bigger voice especially on You Tube. I've yet to make that transition but who knows what the future holds.
What was your blogging highlight of 2013? Meeting both Mary Greenwell and Charlotte Tilbury. Both of these women are top dogs in the makeup industry and being a big fan of their work, it was an absolute pleasure in meeting them in person. Both meet ups are featured on my blog.
What will be big in your blogosphere in the coming months? Since starting my beauty blog, my passion for writing has been reignited and I'm very interested in branching out into more lifestyle topics like food, fashion and travelling. I've documented my recent trip to Indonesia so I'll be working on how to put that into an engaging piece which I hope will be not only an enjoyable read but also help others out who maybe planning on visiting the country in terms of resort/hotel/restaurant/tour companies recommendations. I know whenever I am booking a holiday, I like to read up on peoples reviews, experiences and recommendations before I hand over my credit card. Holidays aren't cheap!
Editorial information on Thu Tieu, Face Made Up and thousands of other media contacts and outlets, can be found in the CisionPoint Media Database.
https://www.vuelio.com/uk/wp-content/uploads/2014/07/Thu.jpg
350
525
Priyanka Dayal
https://www.vuelio.com/uk/wp-content/uploads/2019/09/vuelio-logo.png
Priyanka Dayal
2014-07-21 09:34:59
2014-07-21 09:34:59
Speedy Spotlight: Face Made Up