Speedy Spotlight: Family Friendly Working
Family Friendly Working will be featured in this week's Media Updates. Author Antonia Chitty spoke to Cision about work and family life, PRs being lovely and doing an MA.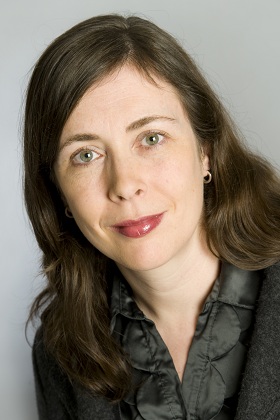 Why should people read your blog?
For a mix of news, tips and advice and profiles of parents in business.
What makes your blog different?
It's different from many 'parenting' blogs as it has a strong focus of ways to combine work and family life.
What's your favourite blog and why?
MyMumdom, where Jacq writes about life with four kids, and Carol's Parent Panel which is full of reviews.
What advice would you give to someone who wants to start a blog?
Get a niche within your niche. Although it might seem easy to start a blog that could cover anything, it can make it hard to know what to write about. The more focused you are, the more unique your blog is, and the more it will become essential reading for your audience.
How does a good PR work with you?
To start, read the blog, then email me if you have something relevant to working parents and parents running businesses. We occasionally run more general health/parenting stories, usually at the weekends, and I've a particular interest in special needs and disability so may cover stories relevant to that too, but anything combining work/business/family/parenting is best.
What do PRs do that's bad?
I'm pretty lucky that the PRs I work with are lovely and helpful – but I worked in PR myself for more than ten years so perhaps it's not surprising!
Do you have any surprising hobbies or interests?
Not at the moment – instead of hobbies I'm doing a MA in Creative and Critical Writing, so you might find me reading about Freud and Derrida instead.
Editorial information on Antonia Chitty, Family Friendly Working and thousands of other media contacts and outlets, can be found in the CisionPoint Media Database.
Priyanka Dayal
https://www.vuelio.com/uk/wp-content/uploads/2019/09/vuelio-logo.png
Priyanka Dayal
2013-10-30 11:30:17
2013-10-30 11:30:17
Speedy Spotlight: Family Friendly Working