Journalist Spotlight: Stephanie Jones-Berry
Stephanie Jones-Berry is a senior writer at BMA News and a freelance journalist. Stephanie spoke to Vuelio about health, social media and targeted PR.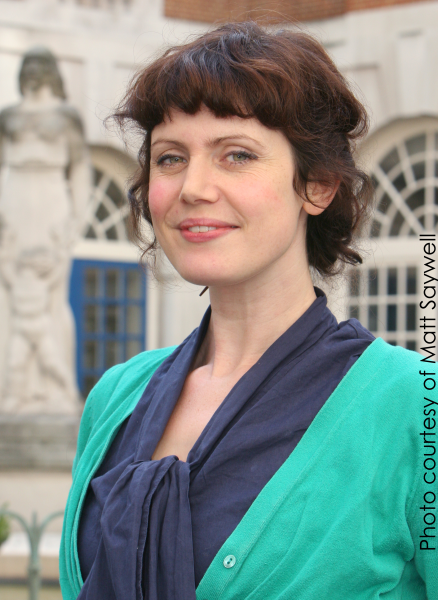 Tell us about your current role at BMA News
At the BMA, I'm one of three senior writers working in the newsroom. The news we produce is digital-first, so on a normal day I am writing stories to go up on the web as soon as possible, but we also produce a weekly magazine that is sent out to our members. We report on relevant issues within the organisation, as well as wider issues in the health service and government policy affecting doctors and the medical profession.
What do you find appealing about health?
My last job was as a reporter at a regional paper where I held the role of health correspondent. Writing about health appeals to me, as there is such scope and variety for stories. There is so much going on in the NHS at the moment – from sometimes insurmountable-seeming funding issues, to a changing patient population with people living longer and having more complex health needs, to a need for service reconfiguration to try and ensure the sustainability of the healthcare landscape. It can be quite complex, but it is interesting to look at these issues, that affect us all, from many different sides.
As a freelance, how much do you work with other journalists?
I sometimes do news shifts in other publishing organisations where I work alongside other journalists in their offices. I also work as a London correspondent for an international news agency, supplying stories to mainly US news organisations, so have to liaise with the journalists who run it. The offices are in Berlin, so that's mainly through emails and phone calls.
How important is Twitter to your role?
Twitter can be a really useful tool in reaching out to people you want to speak to that you might not already have contact details for, although the downside to that can be that you are broadcasting your intentions for other journalists to see! This doesn't affect me so much now I am not working against competing news organisations trying to break news in the same way as when I was on local press. Twitter is also invaluable for finding out quickly about things that are going on – it expands your universe.
How do you work with PRs and brands?
I just did a story about Prince George being good for business for the Washington Times, which is an example of an article I needed PRs for! I use a journalist enquiry service that puts your request in front of a relevant selection of PR peeps – that one was really successful, I had responses from about 10, I'd say.
What should/shouldn't PRs do when contacting you?
There's nothing worse than an ill-informed approach from a PR. I can't count the number of times that we got (still do!) sent content that is either irrelevant or untailored to the publication/organisation's needs. On a local paper covering a town in Surrey, you don't want national content, you want a survey that tells you something about your geographical area, for example. I'd say take the time to find out what each organisation you want to target actually needs. Journalists don't have time to wade through press releases that have no obvious connection to the area or industry they are working in.
Also, don't send word documents that need to be opened – they won't get read. And learn to explain whatever you are offering in the first sentence! No one wants to have to read 800 words to find out what you are on about. Be concise, well-informed and target your audience.
Do you have any surprising hobbies or interests? 
I have a backgammon addiction, does that count? 
What's your dream holiday?
I'd really like to go on a road trip through the United States and write about it – especially the Louisiana, New Mexico, Arizona, California, Nevada section! So, if anyone wants to hire me to do that, consider me your woman…
What one thing could you not live without?
The last thing left in Pandora's box – hope.
What would your super power be? 
Flight, or is that a default, standard superpower? If I can already fly then my superpower would be time travel. There's some people I'd like to have a chat with…
Who would play you in a film?
Can it be Samantha Morton, please? 
Editorial information on Stephanie Jones-Berry, BMA News and thousands of other media contacts and outlets, can be found in the Vuelio Media Database.
Priyanka Dayal
https://www.vuelio.com/uk/wp-content/uploads/2023/09/vuelio-logo-200px.png
Priyanka Dayal
2013-10-30 12:58:14
2017-11-10 15:53:57
Journalist Spotlight: Stephanie Jones-Berry