Media Spotlight: MotorTorque
Simon McBride is the Head of Content at The Auto Network and editor of its flagship motoring title, MotorTorque. MotorTorque recently launched a print magazine following the success of the website. Simon spoke to us about the launch, targeting a high-end audience and Irish Dancing.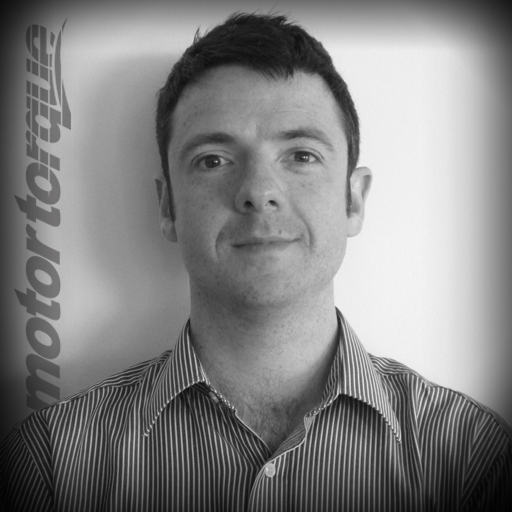 Why did you decide to launch in print?
We wanted to put a magazine out there because we wanted to increase the PR around the website in places we didn't really touch before. So we created a freemium magazine that went to 30,000 commuters around London – we distributed the issues at train stations because people would drive to the station and then get on the train. It's aimed at someone with the average salary of around £80,000.
We wanted to go high-end to start off with to see what the business community thought of the mag, and also because a lot of that target market has money in the current economic climate and are still looking for their next new car.
How did you appeal to such a specific audience with a free them?
We looked at what City A.M. offered, because it has a similar clientele, and thought it would be good to go for high-end cars. Our cover feature was 'The Best of British' with the Range Rover Sport, the Aston Martin DB9 and the Jaguar F-Type. We want to target other cities going forward: Birmingham, Manchester, Liverpool, Glasgow, Edinburgh and maybe Aberdeen because they have the oil industry up there. There's quite a lot of wealth in those cities and a big footfall that use both public transport and their own cars.
What kind of feedback have you had?
One of the biggest bits of feedback was Nokia getting in touch and we've already done a feature with them for the second issue. Their CEO for entertainment spoke to us at length and wanted to do an automotive feature.
We've also had interest from the grooming industry. We had a lifestyle section at the back of the magazine, with watches, fashion and grooming. There are also obviously some cars that are meant to appeal to fashionistas – like the Fiat 500 Gucci and the Victoria Beckham-inspired Range Rover Evoque. A few grooming companies have been on touch for collaboration in the future.
What kind of content are you interested in?
All sorts: test drives, news, features, blogs and buyers' guides. We provide intelligent car content and work with pretty much every automotive brand with a press department in the UK. We're working on making the second magazine stronger and building up content for the website to make that stronger too.
What tips would you give a journalist who works with PR?
Always try and stay in contact as much as possible with the relevant PRs, even if it's not about a news story you can ask them what's going on and, often, you find a story that way. It's really good to talk to people in person but having PRs on the phone line is good too. We try and talk to one person from every brand every week. It does get busy but nowadays it's so fast moving with the internet that if you can get a story from the PRs first, before it goes to the wires, then the readers will come to you because Google will pick up your story up first. We're keen on creating relationships, maintaining relationships and building new ones.
Take Five
If you could have any car, what would it be? 
That's a very hard question to answer so basically I'm not going to give you one. I would have one for every day of the week. Is that okay? It's not is it? The DeLorean then. With the time machine built in – obviously. 
What's your favourite car you've ever owned?
My first car, my little 1.1 Ford Fiesta. It's the car I learned to drive in and I grew very fond of it. 
Do you have any surprising hobbies or interests?
Probably the most surprising hobby is that I was quite a successful Irish Dancer when I was younger. But a lot of people in the industry know that so it won't come as a surprise.
What super power would you have? 
Probably some sort of mind-reading device. I would use it on a Monday morning to make sure the team were happy and to extract ideas from time to time.
Who would play you in a film? 
It would have to be an Irish actor. Probably Colin Farrell, because he's a bit cheeky, like me.
Editorial information on Simon McBride, MotorTorque and thousands of other media contacts and outlets, can be found in the CisionPoint Media Database.
Priyanka Dayal
https://www.vuelio.com/uk/wp-content/uploads/2019/09/vuelio-logo.png
Priyanka Dayal
2013-10-31 11:49:48
2013-10-31 11:49:48
Media Spotlight: MotorTorque