Speedy Spotlight: Fitness On Toast
Fitness On Toast will be featured in today's Media Updates. The blog came second in Vuelio's Top 10 UK Fitness and Exercise Blogs. Author Faya Nilsson spoke to Vuelio about her blog's combination of fitness, fashion and nutritional advice, working with PR and her social media arsenal.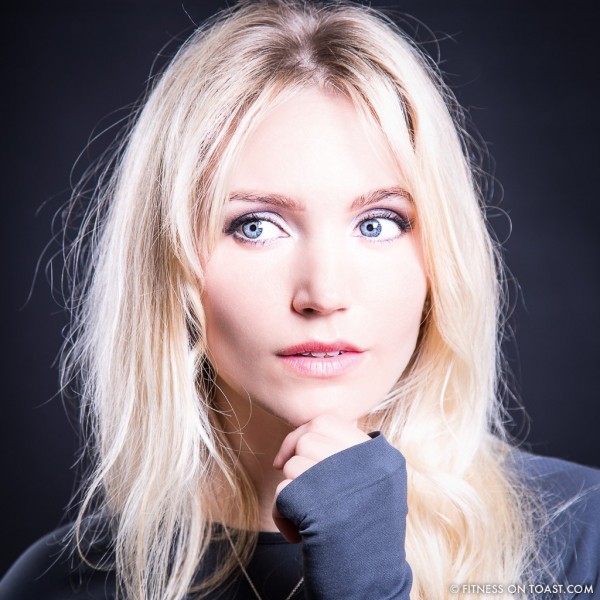 Why should people read your blog?
Fitness On Toast is meant to be an easily-digested dose of 'healthy lifestyle' motivation that doesn't take itself too seriously (in a world where many sites do), helps to inform people about their health choices, and injects a little bit of fun into the day!
What makes your blog different?
It's a unique combination of workout tips/routines, fitness fashion and nutrition advice in a single destination, properly written by a qualified professional, who always gives unbiased opinions. It's also complemented by fabulous professional photography, shot in some of the world's most wonderful locations, which I think massively lifts the appeal and dwell time!
What's your favourite blog and why?
There is no one favourite for me, but rather favourites in categories… I love Chiara Ferragni's The Blonde Salad because of how aspirational the content and presentation is. Also, The DailyHiit (which I 'guest write' for) is a fantastic and diverse source of exercise motivation for many fitness fans across the world. Instagram/Facebook offers me the 'visual candy' approach to following athletes and fitness professionals through their journeys. There's something to be taken away from all of these world-class sources!
What advice would you give to someone who wants to start a blog?
Invest in a good camera (I think that strong photos are the biggest differentiator and add credibility), go for a clean/minimal format, write proprietary content where you have a strong view to share, and persevere! It's a bit lonely at the start but if you keep going, you meet some great people and have some real unplanned adventures!
How does a good PR work with you?
They reach out, draw my attention to something they think is personally relevant to my blog, and which is consistent with the Fitness On Toast message (that has to be the biggest 'hook' for any blogger I'd imagine…). We work on that project together, we publicise it simultaneously, follow up, and then stay in touch thereafter. Meeting them at events is really helpful too, as it puts faces to names, and helps develop the relationship for future collaborations. Done well, it's a symbiotic relationship where we both get something out of it. A really good recent example was at the Sweaty Betty SS14 press preview, when 4Ps Marketing did all of the above perfectly!
What do PRs do that's bad?
Send out generic mail shots or ask me to feature something on the blog where it's obviously not relevant. The 'message' is all a blog has to go on, and I feel that some PRs don't think about this.
92% of UK journalists are on Twitter, how important is it to bloggers?
Twitter's just one weapon in an arsenal of social media devices that bloggers tend to adopt. Personally, I find it the best way to initiate contact with companies I'd like to work with, as it's very public and they'll typically have a department tending to it all the time, so you're almost guaranteed a response. My work with Monreal and Vevie grew out of just such serendipitous contact! But I think Twitter can't be adopted in isolation without Instagram, Facebook, Pinterest, Bloglovin, Reddit, Technorati etc. For bloggers, the message goes out to people, not just journalists, and people consume their content in so many ways! We need to have it covered.
Editorial information on Fitness On Toast, Faya Nilsson and thousands of other media contacts and outlets, can be found in the Vuelio Media Database.
Priyanka Dayal
https://www.vuelio.com/uk/wp-content/uploads/2023/09/vuelio-logo-200px.png
Priyanka Dayal
2013-12-05 10:55:52
2017-11-10 15:51:39
Speedy Spotlight: Fitness On Toast