Speedy Spotlight: foodstinct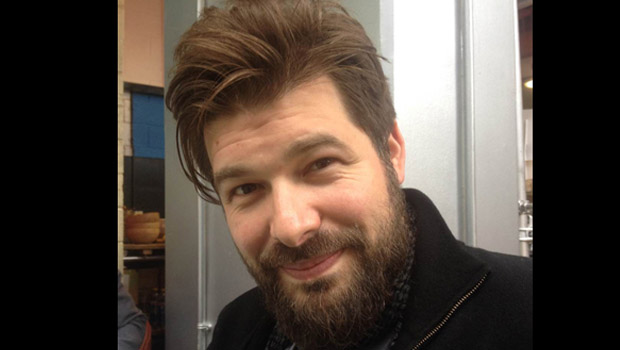 An interview with Jared, author of the food blog, foodstinct. He spoke to Cision about keeping his diet and content green, working with PRs and how he measures the online influence of his blog. 
Why should people read your blog? What makes it different? For a "mostly-veg" perspective on what's going on in London dining  I'm not about preaching to people about their beliefs, but I prefer to mainly avoid meat in my diet. It seems celebrating veg is finally "on trend" and although many eating establishments do it well, there are some that do it better than others. I'm aiming to highlight the mainstream restaurants that don't make people feel like second class citizens, just because they don't want to bite a burger or fork a pheasant breast. Oh and I create and share vegetarian recipes too.
How do you measure the success of your website? Increasingly people are consuming content within the social platform they are on. So my ultimate measure is online influence, which I get through tools like Klout which take into account reach and engagement across everything: Twitter, Instagram, Pinterest, Google+ and others. I still somewhat obsessively check out my blog page views to know which posts my audience is interested in, but I think a lot of the action happens outside of the web these days.
What's your favourite blog and why? I follow pics and tips on what's hot from two carnivores: Clerkenwellboy and Samphire and Salsify but filter where I take up their advice based on where I think there's going to be good veg. They're both prolific and on top of the trends. And Itchy and Bacon keeps me looped in on what veg I should be planting, and cool east-end urban food projects.
By keeping you're blog mostly about vegetarian food, are you limiting visitors to your site? I see that I'm speaking to a growing niche. I recognise it won't be to everyone's taste, but there are a lot of people who want more veg and less meat in their diet, whether they identify as vegetarian or not. I'm really pleased to be celebrating veg, to meet that need. I also think chef's that tend to do veg dishes really well, tend to be more innovative. I hate to say it, but I think the headline grabbing nature of meat and it's ability to tantalise, can cover for a lack of real creativity.
What advice would you give to someone who wants to start a blog? Just start. A mate of mine told me this, and it was the best advice I could get. Thanks Dave! Of course, what I started with wasn't where I am today but it doesn't matter. It's a creative process, and the sooner you start the sooner you learn, refine, perhaps trash it and start again. But, you don't learn any of this until you start.
 How do you work with marketers and PRs? I am not averse to invites from restaurant PRs to openings and previews! Seriously, if you're proud of the veg in your offering, then I'd love to try and am happy to reflect an authentic experience of eating with you.I'm a proud photographer, so I don't publish food photos unless they look great. I'm based in Central London but travel within the UK (I especially love the southwest and Scotland) and also am a massive fan of Italy, where I also spend a lot of time. I'm also open to product trials that reflect my ethos in the kitchen: mostly veg, ethically sourced and from scratch.
Who do you work with in brand marketing? PRs? SEOs? Anyone else? I've worked with PRs in the past. But I'm interested in hearing from anyone who's an offer which matches my proposition. I've worked in large marketing departments, digital marketing roles and ad agencies myself for 15 years, so I am used to the trade, adapting and finding practical solutions.
What can marketers do better in working with you? I find blind emails a bit off-putting, or where the proposal is clearly outside the scope of of what I do. But where I've engaged with marketeers I've generally been happy.
What will be big in your blogosphere in 2014? Lot's of great veg, obviously! As well as what's happening in London, expect to see more of Italy. There are a bunch of Italian classics – I'm converting to veg friendly recipes which I'll publish when I've played with them enough. Plus I'm in Florence, Bologna and Pisa over the rest of this year, so no doubt I'll be eating (and tweeting about it).
Editorial information on Jared, foodstinct and thousands of other media contacts and outlets, can be found in the CisionPoint Media Database.
https://www.vuelio.com/uk/wp-content/uploads/2014/05/Jared.jpg
350
620
Priyanka Dayal
https://www.vuelio.com/uk/wp-content/uploads/2019/09/vuelio-logo.png
Priyanka Dayal
2014-05-23 10:18:47
2014-05-23 10:18:47
Speedy Spotlight: foodstinct