Speedy Spotlight: Gabriella Simonian, Thyme & Honey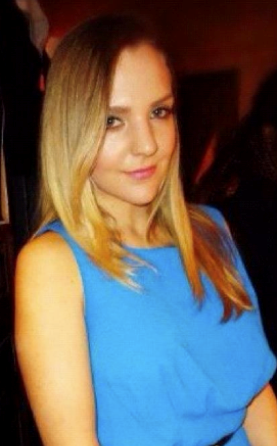 An interview with Gabriella Simonian, content and website manager at BarChick Ltd and author of the food blog, Thyme & Honey. Gabriella spoke to us about what inspires her to blog about food, how she works with SEO and PR professionals and why she prefers building friendly (rather than formal) relationships with them. 
Why should people read your blog? What makes it different? The idea behind Thyme & Honey is to share the food I love with others in an approachable way, and get people drooling over their keyboards and into the kitchen. What makes my blog different is that I don't follow any particular trend, I cook food that inspires me and tastes great. If you're into no-nonsense food and the occasional travel anecdote then you'll enjoy what I write about.
How do you measure the success of your blog? I measure the success of my blog by how well I'm able to engage with my readers. If a recipe of mine makes someone want to tell me about their own experience or ask me a question about it, then I feel I've succeeded in connecting with them, which is awesome. I love that about the blogging community!
What's your favourite blog and why? One of my favourite blogs is Camille Styles , it's like Design*Sponge, Bon Apetit and Pinterest rolled into one.
What advice would you give to someone who wants to start a blog? Don't get too caught up trying to define your blog and what it's about. Write about what you're interested in and let the rest happen naturally.
How do you work with marketers and PRs? I work with PRs on things like recipe development and competitions. I don't write product reviews, but I'm always happy to hear about new brands and products.
Who do you work with in brand marketing? PRs? SEOs? Anyone else? Outside of blogging I work with a lot of PRs, brand marketers and SEOs, and because of the industry I'm in there's some crossover with what I do on Thyme & Honey.
What can marketers do better in working with you? Read what I write and get to know me – I like to build personal relationships and be a little less formal. It's nice to be able to pick up the phone and speak to someone I know, and who's going to come to me with great ideas or opportunities that fit with the content of my blog.
What will be big in your blogosphere in 2014? Ice cream, doughnuts, chocolate and hopefully more travel!
Editorial information on Gabriella Simonian, Thyme & Honey and thousands of other media contacts and outlets, can be found in the CisionPoint Media Database.
https://www.vuelio.com/uk/wp-content/uploads/2014/05/Gaby2.png
446
277
Priyanka Dayal
https://www.vuelio.com/uk/wp-content/uploads/2023/09/vuelio-logo-200px.png
Priyanka Dayal
2014-05-12 09:30:27
2014-05-12 09:30:27
Speedy Spotlight: Gabriella Simonian, Thyme & Honey