The 12elfth Man gets the ball rolling for the 2014 World Cup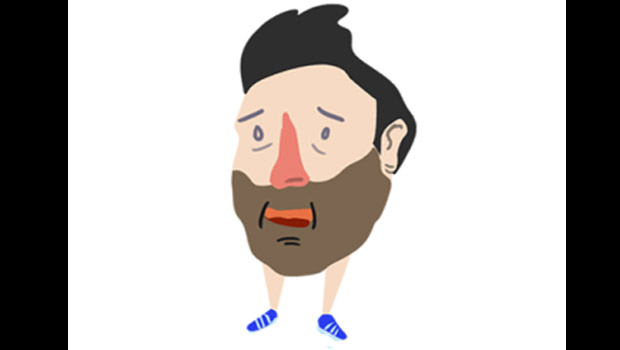 An interview with Pete Martin, graphic designer and author of  The 12elfth Man, a blog showcasing the creative side of football. Pete spoke to us about how he combines design and football to portray the 'beautiful side' to the game, the creative brand partnerships we can expect to see around the 2014 World Cup and how PRs and marketers can work with him in the month leading up to it. 
How do you cover sports from a creative standpoint on your blog? The 12elfth Man is dedicated to the creative side of football. I like to look for hidden gems that talented individuals or companies are putting into the public domain. Whether the objective for them is to create something that sells or something that is purely expressive, there is so much fantastic work being done that sits in that space, marrying up football and culture. I like to bring these elements together for all to see – providing a destination for inspiration.
Football is known world over as 'the beautiful game' – that doesn't stop on the pitch. There are so many incredible elements that make up the worlds biggest sport: It could be a commercial for the latest pair of boots or a scarf from a street vendor, all these factors have a place and I like to think my blog does just that. Giving a home to all these beautiful football inspired things.
With the 2014 World Cup just a month away, what is going to be of most interest to you? Brazil is unbelievably vibrant. I cannot wait to see the photography that comes out of the tournament. I love how different people experience the same things in different ways – take the match day for example. I know there will be heaps of incredible photography at the tournament and I can't wait to see it all.
The kits, the goals, the boots, the celebrations and every ad campaign that comes along the way. So many brands are working off the back of the world cup, I cannot wait to see how designers embrace the tournament.
I was looking at the football themed Pepsi cans along side the Budweiser ones recently. Both are stunning – fantastic illustration and graphic design but both so different. That's so exciting for me.
Do you feel the way readers consume major sporting events have changed over time? It's a lot more subliminal and high paced. At the end of it all, I think if something creative is worthy of viewing then it will be reflected by the number of people who engage with it. Football is in a league of it's own – it bursts with passion. In terms of online reading, there's so much skimming I think a blend of both short features vs long is important but would say quality content in short doses in the winner.
There is definitely a desire and appreciation for creativity, that's for sure.
What are some trends in brand sponsorships that you see around the upcoming World Cup? Player endorsements will always be big. These are the heroes of the tournament, they will be idolised on an emphatic scale for a short space of time and its imperative brands are seen in and around the right places.
I love how creative brands are being; the Nike 'Risk Everything' campaign is testament to that. As is the recent Adidas 'Unlock the Game' campaign. They have invested in the highest possible creative quality. There are many brands investing in creativity. I think the more that do that, the more people will fall in love with a product or brand.
The spirit of Brazil is being emulated and coming out in the shape of marketing campaigns – it's fantastic to see the country being used as inspiration above all.
How can PRs and brand marketers work better with you in covering the World Cup? The PR contacts I have been in contact with have been very supportive I have to say. Keeping in regular content is greatly appreciated. Getting prior notice to upcoming campaigns would allow for more lead time but understandably, there are embargoes that have to be kept. Always, offering opportunities to gain a unique insight or exclusive content would be a huge win.
https://www.vuelio.com/uk/wp-content/uploads/2014/05/Pete-Martin.jpg
350
620
Priyanka Dayal
https://www.vuelio.com/uk/wp-content/uploads/2019/09/vuelio-logo.png
Priyanka Dayal
2014-05-13 13:49:37
2014-05-13 13:49:37
The 12elfth Man gets the ball rolling for the 2014 World Cup