Speedy Spotlight: geekmummy
The geekmummy blog features in this week's Media Updates. Author Ruth Arnold spoke to Cision about reasons to read geekmummy, advice for new bloggers and the ups and downs of working with PRs.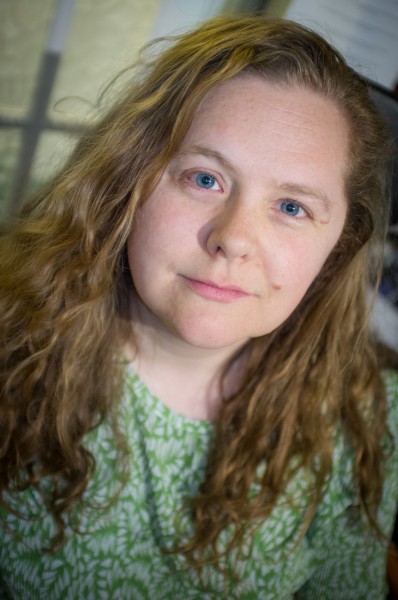 Why should people read your blog?
That's a really difficult question to answer, because I'm still slightly surprised to discover that anyone other than my mother actually reads the stuff I write! I hope that people read my blog because I give good advice about families and technology, whether that be a review of a particular app or piece of hardware, or advice on how to keep kids safer when using the internet. 
What makes your blog different?
I like to think my blog is different because of the variety of technologies I use to get my message across. It's not just words and pictures, I frequently use videos to show things, and I also produce an audio version of my blog posts so people can subscribe to it as a podcast as well.
What's your favourite blog and why?
Unfortunately many of her wonderful images have been taken down now due to copyright theft, and the blog isn't updated very often these days, but I adore When My Baby Dreams. She's a mother who used to set up elaborate scenes around her sleeping baby and then take photos of them. So amazingly creative (and brave – I would never have messed around with either of my kids whilst they were sleeping!).
What advice would you give to someone who wants to start a blog?
Go for it! Sign up for a free wordpress.com or blogspot.com blog, and start writing. It doesn't matter if no one reads it to start with, use the early time to develop your own personal voice and figure out what you want your blog to be, and more importantly why you want to write a blog. Then start looking for other blogs that are similar in nature, and you'll probably start making new friends.
Where in the world would you still like to go?
I would love to take the kids to Disneyland Paris some time, and I'd also love to visit New Zealand to see all that beautiful countryside as made famous by the Lord of the Rings movies.
How does a good PR work with you?
I love to see a personalised approach, a PR who's taken the time to understand what I'm about and approaches me with a relevant and tailored pitch. Possibly the best approach I've ever had was from a company who'd seen that I was already recommending their products and wanted to know if we could work together based on that,  it was a real win-win situation. I'm always grateful when PRs understand that because blogging is a hobby for me and it has to fit around my job and my home life, I can't always turn reviews around quickly. In fact, I often turn down offers because I don't want to end up with a huge backlog. 
What do PRs do that's bad?
As a blogger I receive quite a few emails each week, and it's not always easy to tell from the approach whether it's come from a PR who is looking for coverage of their product or from an SEO agency who are really just looking for a link to their client's site. If PRs could be clear upfront what they are looking for, it would be a big help!
Another pet hate of mine is the number of PR events that are held in London – not only is it expensive and time consuming to travel to, but often it's hard for parent bloggers to arrange childcare in order to attend events. It would be great to see more things happening outside the capital, or even to see PRs starting to use some of the great technology we have these days. How about some virtual blogger events using Skype or Google+ Hangouts?
Do you have any surprising hobbies or interests?
I love the theatre – I have been a member of several amateur drama groups since making my stage debut as a fairy in the village pantomime at the age of 6. I haven't appeared on stage since having the kids though, and I don't think I'd be able to remember my lines any more. I still enjoy visiting the theatre, and I love musicals particularly. I'm taking my Mum to see Wicked next month, and I'm very excited about that! I love singing, but tend to only do it on my own in the car as my voice never sounds as good in reality as it does in my head!
Editorial information on geekmummy, Ruth Arnold and thousands of other media outlets and contacts can be found in the CisionPoint Media Database.
Priyanka Dayal
https://www.vuelio.com/uk/wp-content/uploads/2023/09/vuelio-logo-200px.png
Priyanka Dayal
2013-10-10 09:21:52
2013-10-10 09:21:52
Speedy Spotlight: geekmummy