Speedy Spotlight: Joanne Dewberry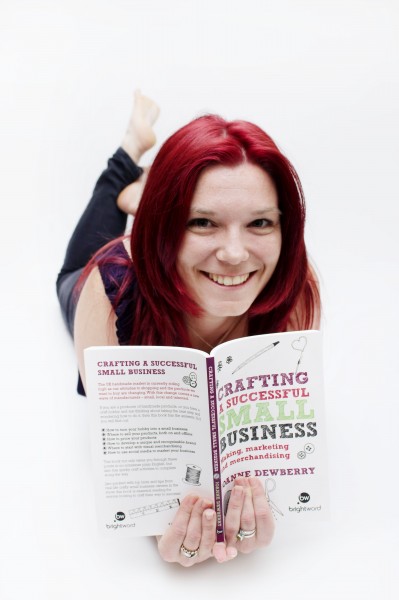 The Joanne Dewberry.co.uk blog is featured in this week's Media Updates. Author Joanne Dewberry talked to Cision about social media, weekly posts and relationships with PRs.
Why should people read your blog?
I'd like to think my blog is interesting and informative to small business owners including start-ups, mums in business and craft-based businesses.  I write in a no-nonsense, jargon-free manner. I love interacting with my readers both on the blog and via social media, and welcome comments and discussion. 
The most important issue in your blogosphere is… Social media marketing for small business especially mums in business who are not only time-strapped but cash-strapped too.  I don't partake in all forms of social media for my business but am aware that others do, therefore I seek experts or small business bloggers getting it right to write guides and features. I also write business advice relevant to craft-based businesses – visual merchandising, pricing, craft fairs and markets – in line with the content of my book Crafting a Successful Small Business. 
How often do you aim to post?
I used to write three times a week but found it hard to promote that many posts and engage interaction when so much appeared to be going on. I now write once a week so I have time to promote fully. I'm not regimented by a certain day or time; I like to mix it up a bit. I also spend a day or two writing posts and schedule them over a month, this helps enable my blog to stay active even when I am busy or the children are on school holidays. 
How do you feel about guest posts?
I love guest blogs that add value to my content and provide useful resources for my readers. I also love working with other bloggers who have skills and knowledge I don't possess.  
How does a good PR work with you?
I love working with brands I like and use and am happy to blog or review.  I like working with PRs that want to develop a relationship with you and your readers rather than just one-offs.  I also love PRs who interact with you via social media sharing your content and using you as an example.
What do PRs do that's bad?
Emails which arrive addressed incorrectly or suggest they 'love your blog' but from the tone and content of the email you know they haven't read it at all. I also dislike PRs who offer to write content that is in line with your blog and want to add a no offensive link to a bingo site etc…. which has no bearing on my readers or small businesses.
Editorial information on Joanne Dewberry, her blog and thousands of other media outlets and contacts can be found in the CisionPoint Media Database. 
https://www.vuelio.com/uk/wp-content/uploads/2019/09/vuelio-logo.png
0
0
Priyanka Dayal
https://www.vuelio.com/uk/wp-content/uploads/2019/09/vuelio-logo.png
Priyanka Dayal
2013-05-30 11:35:54
2013-05-30 11:35:54
Speedy Spotlight: Joanne Dewberry