Journalist Spotlight: Guy Cocker
Guy Cocker has recently become a freelance journalist specialising in video games for the BBC, Sky News, Wired and Stuff. Guy spoke to Cision about his work with BAFTA, using social media and PRs as gamers.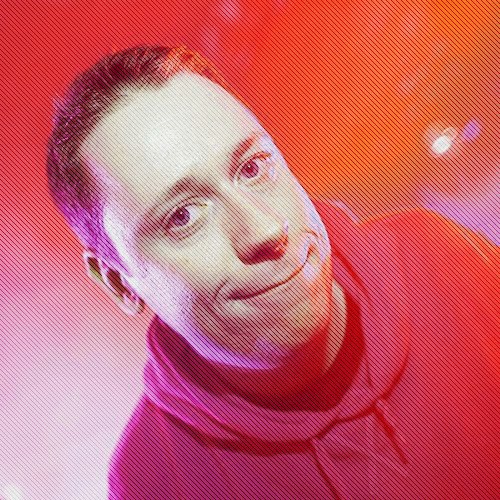 Guy Cocker has been passionate about games media since he was a teenager, and always wanted to write about the industry. He said: 'My 16 year-old self would freak out if he knew he would be editor of a games website one day'. Starting his games-writing career at university, Guy first wrote about games for Virgin Student and CNET, and spent the last four years as editor of GameSpot. 
Now a freelancer, Guy aims to build on his mainstream experience as the resident gaming expert for the BBC's Saturday Edition and Sky News's Swipe. Saturday Edition is BBC 5 live's weekly technology and entertainment show, while Swipe follows a similar remit on Sky News.
Both present Guy with the challenge of condensing his knowledge and reviews into digestible form, while also being accessible for a mainstream audience. He is also a BAFTA member and event host, interviewing Tomb Raider writer Rhianna Pratchett at this weekend's Hay Festival, as well as a feature writer for Wired and Stuff.
Social Media
Becoming a freelancer has allowed Guy to launch his own podcast and YouTube Channel. The podcast is available for free on iTunes, and has quickly risen to the top of the store's Games & Hobbies section. Guy hopes to replicate the success of the recently-cancelled GameSpot UK Podcast, which had a loyal audience. Joined by other games industry experts, Guy uses the podcast to discuss that week's industry news and game releases, as well as conduct interviews and give away competition prizes.
As for YouTube, he is recording walkthroughs, gameplay features and podcasts, and will soon be producing his own video reviews. His first video, 'Metro: Last Light Gameplay Walkthrough' achieved nearly five thousand views in two weeks. Guy sees his YouTube Channel as a chance to broadcast reviews and features online, taking advantage of the huge gamer community that exists on social media.
Guy also has a significant Twitter presence, a social media tool he uses to engage with his audience. Though he used to manage GameSpot's social media channels, he believes that there is a lack of individuality from the big gaming sites. Describing the benefit of being a freelancer, Guy said: 'I can go on Twitter and be myself, be honest, and tell the truth about games I don't like. That's nice.' An honest dialogue with PRs on the games publishing side helps with this process, and Guy claims that it helps most videogame PRs are gamers themselves and generally understand reasonable criticism.
Industry change
Guy is very conscious that the games industry is changing; where it was once console-led it is now tablet and mobile heavy. There are still big game franchises like Call of Duty and Assassin's Creed but the core console market is at risk of becoming stagnant, according to Guy. 
The advantage of mobile games is their flexibility and fast development time, which allows for more creativity and freedom for developers. This presents a new challenge for games writers as Guy explains: 'Because [mobile games] are free or very cheap, people aren't reading about them – they're being recommended by friends'.
Reviewing apps for Sky News and the BBC, Guy's job is less about rating the games and more about curation, finding games that are interesting that an audience will want to play. For consoles the future is convergence; the Xbox One annoucment sees a console that is more of a multimedia system than a dedicated gaming device. 
Working with PRs
Guy is already on the radar for most of the main games publishers, so it is the mobile side that he is actively trying to stay on top of and looking to expand. He will host a panel at the Develop Conference in July with the developer of The Room, Apple's iPad game of 2012, to help aid in this mission.
New technology makes it easy for games journalists such as Guy to download a lot of the games they use for review. Guy likes email communication, and now he's a freelancer, he is looking for bespoke content and unique angles. That said, the big events like the Xbox One launch are still too important to miss. He also, contrary to journalistic lore, likes to receive phone calls; Guy has never had a bad PR experience. According to Guy, the best games PRs are into the medium, and realistic about reviews.
Take Five
What's your favourite video game? 
REZ – I interviewed producer Tetsuya Mizuguchi on stage at a BAFTA event, and it was one of my career highlights. It's an on-rails shooter that came with a vibrating add-on, which pulsed in time with the music. It has crazy, Tron-inspired graphics and incredible music. Every couple of months I'll turn my speakers up to full volume and have a play through. It really is a unique experience.
What's your favourite platform?
PC, at the moment. I have been into consoles for 8 years but PC has really come into its own now, with great indie games and incredible graphics and performance – Battlefield 3 on PC looks stunning! 
What superhero would you be?
He stars in the best video games and movies, so definitely Batman.
Who would play you in a film? 
Elijah Wood.
Do you have any surprising hobbies or interests? 
About a year ago at a games industry event there was a 'get fit' competition with UFC Personal Trainer – I got really into it and lost 1.3 stone. Now I'm really into running, although there's still a gaming element to it thanks to Nike+!
What's your motto in life? 
Work hard and be nice to people. 
Editorial information on James Fyrne, Michelle Fyrne, SoGlos and thousands of other media contacts and outlets, can be found in the CisionPoint Media Database.
https://www.vuelio.com/uk/wp-content/uploads/2019/09/vuelio-logo.png
0
0
Priyanka Dayal
https://www.vuelio.com/uk/wp-content/uploads/2019/09/vuelio-logo.png
Priyanka Dayal
2013-05-30 11:58:20
2013-05-30 11:58:20
Journalist Spotlight: Guy Cocker