Speedy Spotlight: Kate Sutton's WitWitWoo
Our first Speedy Spotlight of 2014 features WitWitWoo, which will also appear in next week's Media Updates. Author Kate Sutton spoke to Cision about what makes her blog different, advice for newbies and cruises. A lot of cruises.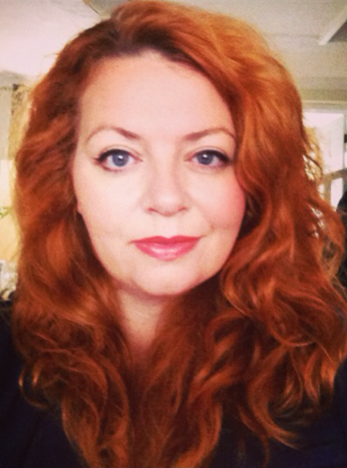 Why should people read your blog?
People should read my blog if they want to know what it's like to date when you're 43 (answer: really hard), if they want to know how to juggle working full time with being a single parent (answer: really hard), and what it's like cruising around Italy (answer: quite easy really). WitWitWoo is, I like to think, a fun place to be – it should make you laugh, make you nod your head in agreement and sometimes just make you feel glad you don't end up in some of the situations I do!
What makes your blog different?
I would class WitWitWoo as a lifestyle blog, which means that I can basically write about whatever I like. This does mean, however, that I don't fit into a particular niche so I have to make sure I stand out in an ever-increasing white noise of other bloggers. Personality is key, and I hope I have that. I studied creative writing at uni as a mature student and was taught to write every genre of writing going so I like to think I have a good all round knowledge of literature and writing, even if I'm only talking about how awful a date is!
What's your favourite blog and why?
I don't have as much time as I'd like to explore all the great blogs that I know are out there (demanding, but brilliant day job)… but there are a few I always turn to. Cath, who writes at The Kraken Wakes, is, and I'm sure she'd agree, an acquired taste.  Rant Factor 50 but she always manages to make it sound so funny. I love Laura from Are We Nearly There Yet Mummy? although she doesn't blog nearly enough for my liking and finally, I think MotherVenting, Ministry of Mum and Liz Dawes are all great writers. I also manage to get my geek on by reading a lot of social media blogs for work.
What advice would you give to someone who wants to start a blog?
There's no right or wrong way to start a blog but I'd ask a new blogger to think about how they can stand out from the crowd (if that's what they want), and how their story is different to everyone else's… and then just write. It's as simple and as difficult as that. There are times when you won't think you have anything to say, and other times when there is too much to say. All of that is perfectly normal. Just write. Let your thoughts flow. Write how you speak. Don't worry about stats or whether anyone is reading. Write because you love writing. Never be afraid to ask the blogging community for help – there's always someone willing to help out with any question, not matter how small.
How does a good PR work with you?
I think I'll probably be echoing what every other blogger has said before me, and what every blogger will say in the future, but working with bloggers isn't rocket science.  Bloggers just want to be treated with respect, the same as anyone in any other profession. We write because we love writing but it does take our time and effort and I just think PRs need to recognise that. For me, a PR needs to do their homework (we're talking the basics here), find out a little about us, what we like, (what we don't), who our family is and, even better, make their approach unique. I love working with brands (and their PRs) who like to work with me on projects – especially if it's something that hasn't been done before. The more original the better. 
What do PRs do that's bad?
I've never had a bad experience of working with a PR. In fact, on the contrary – the PRs I've worked with have all been professional, courteous and sometimes they just get a bad rap. Having said that, I have no time for anyone who doesn't call me by my name – how hard is it to call me Kate!? Or, for that matter, PRs who send me copious amounts of irrelevant press releases. Overall, I think I've been very lucky, but maybe that's because I treat PRs the way I would like to be treated.
What was your blogging highlight of 2013?
I was lucky enough to win a writing competition which Cruise Magazine ran earlier this year and attended the naming ceremony of Princess Cruise's newest ship, which just happened to be named by Kate Middleton. I brought a friend along and we stayed on board for four days. It was my first experience of a cruise (even though we didn't end up sailing very far due to the poor weather) and it was unbelievable.  Loved every minute.
I was also lucky enough to be chosen as an Ambassador for Royal Caribbean and went on a stunning three-day trip to Rome and the Amalfi Coast. That was pretty epic.
(Bit of a cruise theme there)
What will be big in your blogosphere in 2014?
On a personal blogging level, I'm hoping to travel more next year, diversifying more into travel writing. I'd also like to write a book – possibly based on my dating adventures. There will be a major blog redesign and a foray into podcasting. As for the blogosphere in general, I think blogging will continue to rise in popularity – content will continue to be king (or queen in my case!) but I think it will require some 'out of the box' thinking to continue to set yourself apart.
Editorial information on Kate Sutton, WitWitWoo and thousands of other media contacts and outlets, can be found in the CisionPoint Media Database.
Priyanka Dayal
https://www.vuelio.com/uk/wp-content/uploads/2019/09/vuelio-logo.png
Priyanka Dayal
2014-01-03 11:03:49
2014-01-03 11:03:49
Speedy Spotlight: Kate Sutton's WitWitWoo