Speedy Spotlight: Lauren, Real Housewife of Suffolk County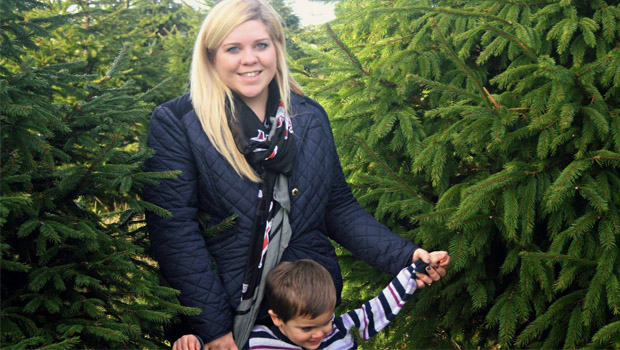 An interview with Lauren, author of the mummy blog, Real Housewife of Suffolk County. Lauren spoke to us about keeping her posts honest and fresh, working with her favourite brand, Medela and representing a PR firm for Britmums Live this year.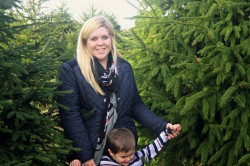 Why should people read your blog?
I write an open and honest account of being a stay at home mum and housewife. I think readers can relate to a lot of what I write, especially when its something they themselves are not able to share for whatever reason.
What makes your blog different?
I think that the content isn't predictable. I don't really stick to a routine with post topics, and although I like to blog everyday, each post is different. So one day I'll be posting about a family day out and then the next day could be posting about mental health.
What's your favourite blog and why?
I have a few favourite blogs. I'm really attracted to a clean blog design and photography. I'm finding myself reading a lot more lifestyle blogs at the moment too rather than just parenting.
What advice would you give to someone who wants to start a blog?
Join a community and be active on social media channels such as Twitter. Also research other blogs. Look at the type of design and content you are attracted to and then apply that (without copying) to your own blog so you are proud with what you are doing. I think you have to be able to enjoy reading your own blog to be able to make it what you want it to be.
How does a good PR work with you?
As I write a personal blog I like a personal approach. Get to know me by looking at my About Me page or by looking at some of my recent blog posts and start a conversation about that. I think you can be personal and friendly alongside being professional too.
What do PRs do that's bad?
I think I'm one of the only bloggers who doesn't mind receiving a generic "Hi" email without my name being addressed. I think short deadlines for reviews or not replying to emails is my pet hate, especially if they approached me first.
What was your blogging highlight of 2013?
I attended my first blog conference last year and was sponsored by one of my favourite brands, Medela. I was so proud that they wanted to work with me and felt I was good enough to represent their brand.
What will be big in your blogosphere in 2014?
I feel quite settled and confident with the direction I want my blog to go in. I want photography to be a strong point throughout every post.
I'm also sponsored to attend Britmums Live again, this time by a PR company I have worked with since I started my blog. I know they work with a lot of other bloggers so I feel honoured that I've been chosen to represent them.
Ideally by the end of the year I would like to be working with a charity too.
Editorial information on Lauren, Real Housewife of Suffolk and thousands of other media contacts and outlets, can be found in the CisionPoint Media Database.
https://www.vuelio.com/uk/wp-content/uploads/2014/05/real-housewife.jpg
350
620
Priyanka Dayal
https://www.vuelio.com/uk/wp-content/uploads/2023/09/vuelio-logo-200px.png
Priyanka Dayal
2014-05-02 12:44:45
2014-05-02 12:44:45
Speedy Spotlight: Lauren, Real Housewife of Suffolk County