Speedy Spotlight: Strawberry Blonde Beauty Blog
Strawberry Blonde Beauty Blog will be featured in this week's Media Updates. Author Nic spoke to Cision about luxury beauty products, building relationships with PRs and passionate blogging. Nic can be found on Twitter @Strawbry_Blonde.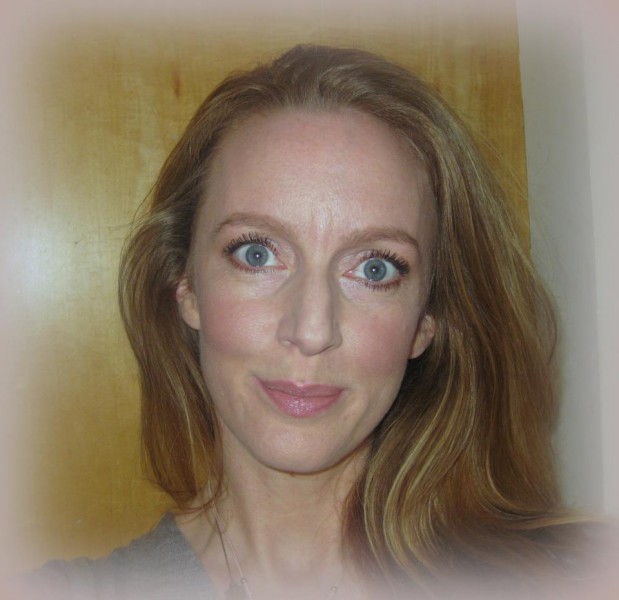 Why should people read your blog?
Strawberry Blonde Beauty is basically a journal of my favourite (usually luxury!) beauty products, so I like to think that reading it adds a little moment of glamour to a reader's world as they go about their day. The beauty industry has become so huge and overwhelming – even for beauty junkies – that it's sometimes difficult to know where to begin. Hopefully reading my blog removes some of the guesswork for others, helps them to avoid expensive mistakes and discover products that they love. Nothing pleases me more than when a reader contacts me to say thank you for introducing them to a product that makes them feel amazing – this is what it's all about for me.
What makes your blog different?
Great content, a good writing style and clear, attractive photos are at the core of any great blog, and I hope I tick those boxes. As a slightly (ahem) older than average beauty blogger, I have an embarrassingly vast experience of beauty products and can empathise with the issues women face at different stages of life. While I write for everyone, I get great feedback from women in their 30s-40s, who feel they can relate to me. This really pleases me as I think this age group and older are often neglected on the beauty scene, despite being some of its biggest supporters.
What's your favourite blog and why?
Ahhh, do I have to pick only one? British Beauty Blogger has been a staple for me since day one – and always will be, but if I have to choose just one I'd say Vivianna Does Makeup. I've loved her blog for a long time because she is equally creative and grounded. Her photographs are beautiful, her writing style enviable and full of personality, and she shares an enthusiasm for beauty while keeping it real. Lots of bloggers achieve one or two of those things, but I don't know of any other who nails them all.
What advice would you give to someone who wants to start a blog?
Only start a blog if you're truly passionate about your subject. Don't blog just for the sake of it. Blogging is incredibly rewarding but takes a lot of time, commitment and effort – way more than you could imagine. It's a bit like a relationship – it won't work without the love behind it. Beauty blogging requires particular effort due to the product testing element, which I take very seriously, while other subjects may require a little less personal input.  
How does a good PR work with you?
I'm happy to have good relationships with a lot of great PRs. A good PR is polite, friendly, informative, creative and professional. The ones who stand out are those who take a moment (and I know they're pushed for time) to befriend bloggers and treat them like individuals. I'm not talking about personalising every single email – I'm not precious about things like that – but I really appreciate it when a PR treats me nicely. I think it's great when PRs offer bloggers choice (where possible) when it comes to product testing and think their clients benefit a lot more when a range of products are widely distributed rather than repeat reviews of the same things.
What do PRs do that's bad?
The main thing that irks me is the odd few who take a week to respond to an email request, or ask when a review will be posted before I've even received a product. I realise a PR's priority is their clients, but being overly pushy is very off-putting.
Do you have any surprising hobbies or interests?
I love to paint and write poetry, but rarely get the chance to do either these days… I must fix this! My blog has gone from a hobby that I expected to take up 20 mins a week (ha!) to becoming a core part of my life. As a freelance writer, blogging has opened many doors for me, to the extent that I now write about beauty and lifestyle pretty much full time.
92% of UK journalists are on Twitter, how important is it to bloggers?
Twitter is essential for bloggers, not using it just isn't an option in my opinion. If it weren't for chatting with other bloggers on Twitter I'd be lost – I've learned so much from them and count many as good friends. Blogging can be quite isolating and it's great to get feedback from others… I find other beauty bloggers very supportive and blogging would be an uphill struggle without the access to so many others, as well as PRs and brands, via Twitter.
Editorial information on Strawberry Blonde Beauty Blog, Nic and thousands of other media contacts and outlets, can be found in the CisionPoint Media Database.
Priyanka Dayal
https://www.vuelio.com/uk/wp-content/uploads/2023/09/vuelio-logo-200px.png
Priyanka Dayal
2013-11-25 14:01:48
2013-11-25 14:01:48
Speedy Spotlight: Strawberry Blonde Beauty Blog