Speedy Spotlight: The Inside Story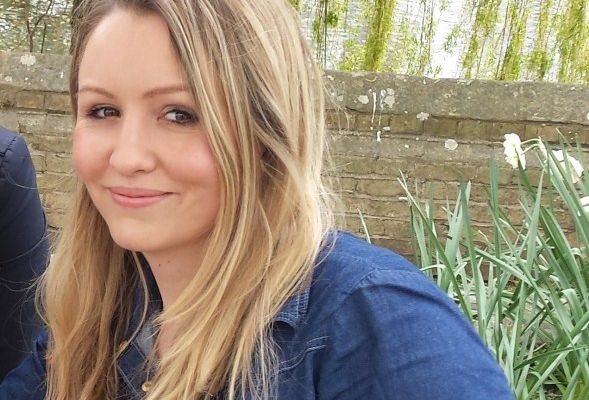 An interview with Kate Waters, author of the interiors blog, The Inside Story. As a PR professional herself, Kate gives us an insiders view on how bloggers can best collaborate with brand marketers, advice on how new bloggers can make an impression on readers and a peek into what will be big on her site in the coming months. 
Why should people read your blog?  What makes it different? My blog is mostly an interiors blog, with a little bit of lifestyle thrown in. Hotels are the main focus, but I also want to share amazing interiors ideas from homes, spas, restaurants and offices in the UK and around the world, as well as case-study based content. I also write about interiors news from my favourite interiors brands like West Elm, Skandium and Ideal Home. I recently got engaged, too, so there's going to be a few wedding-related posts from now on!
How do you measure the success of your website? My blog is fairly new, but it's exciting seeing the number of unique users going up all the time. There are so many ways to measure success – from visitor numbers to page views and social media shares, but nothing beats getting a nice message from someone saying they love my blog!
What's your favourite blog and why? I'm a big fan of wedding blog Lovemydress.net and have been visiting daily ever since one of my colleagues' weddings was featured on the site (and long before I got engaged myself!) The blog features a daily case study on a real-life wedding, including stunning pics and lots of behind-the-scenes info about the day. The blog has recently undergone a huge re-design and looks better than ever.
What advice would you give to someone who wants to start a blog? Take your time. It's easy to rush into choosing a title, subject, URL and design for your blog but these things are harder to change later so take time to think about what you want to write about, who will read your blog and what you want to get out of it. Look at other blogs for inspiration and think about what will make your blog unique. I'd also recommend getting a good number of posts on your blog before telling the world about it – this will give you the chance to find your style and having a range of content on your blog will make a better impression on new readers.
How do you work with marketers and PRs? I work in PR myself so I'm very PR-friendly and work closely with professionals in the hotels, interiors and weddings sector. I am especially interested in hearing from PRs who can send me high-res images and organize Q&A interviews about the interior design at cool hotels, spas and restaurants. I'm also keen to hear about any relevant press launches and other events – I live in London where most of these events take place but am also happy to travel to check out new hotels.
Who do you work with in brand marketing? PRs? SEOs? Anyone else? I work mainly with PRs at the moment but am keen to hear from any marketing and comms professionals who think they can help me create great content for my blog.
What can marketers do better in working with you? Personal emails are always nice, but I'm happy to receive press releases as long as they're relevant to my blog. I also really appreciate it when PRs get back to me quickly, as waiting for high-res images or interview answers can really hold up my blogging schedule! High-res images are also really useful, but in the first instance it's probably best to send me a link to photos available online so I can check outhe photos are suitable for my blog.
What will be big in your blogosphere in the coming months? I'm looking forward to growing my audience, getting to know other bloggers and building relationships with  PRs to spread the word about amazing hotels, beautiful interiors and fabulous wedding ideas!
Editorial information on Kate Waters, The Inside Story and thousands of other media contacts and outlets, can be found in the CisionPoint Media Database.
https://www.vuelio.com/uk/wp-content/uploads/2014/06/kate-waters.jpg
498
589
Priyanka Dayal
https://www.vuelio.com/uk/wp-content/uploads/2019/09/vuelio-logo.png
Priyanka Dayal
2014-06-24 09:04:44
2014-06-24 09:04:44
Speedy Spotlight: The Inside Story