Speedy Spotlight: VickyFlipFlopTravels.com
VickyFlipFlopTravels.com will be featured in this week's Media Updates. Author Vicky Philpott spoke to Cision about people making the most of their annual leave, loving Mashable and working with PR.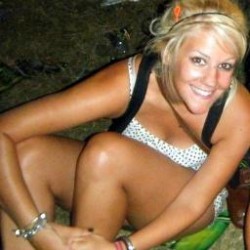 Why should people read your blog?
For two reasons: fun and pragmatic advice on travelling and festivals, and to learn how to make the most of their valuable annual leave.
What makes your blog different?
It's not full of flowery hyperbole of what travelling is like and the deep meaning behind it, but realistic and practical advice to help readers recreate the amazing trips I've enjoyed.
What's your favourite blog and why?
Mashable is popular for a reason; it's awesome. I love the mix of technology, communications and travel. It's one of the few blogs I manage to keep up with every week.  
What advice would you give to someone who wants to start a blog?
Go for it! I've actually written a blog post about how awesome being a travel blogger is and have had some good feedback.
Where in the world would you still like to go?
I have three travel aims for the next two years, Coachella Festival in Nevada, SXSW in Texas and Day of the Dead Festival in Mexico. I will make it to all of them.
How does a good PR work with you?
They understand what my blog and I are about and work with me accordingly.  
What do PRs do that's bad?
Spam.
Do you have any surprising hobbies or interests?
I work, I blog, I travel, I repeat. I just love learning new things whether that's in a new destination or reading-up online, and between that and a penchant for good wine, food and friends, I don't really have time for much else!
Editorial information on VickyFlipFlopTravels.com, Vicky Philpott and thousands of other media outlets and contacts can be found in the CisionPoint Media Database.
Priyanka Dayal
https://www.vuelio.com/uk/wp-content/uploads/2019/09/vuelio-logo.png
Priyanka Dayal
2013-10-03 09:14:59
2013-10-03 09:14:59
Speedy Spotlight: VickyFlipFlopTravels.com