Speedy Spotlight: Sally Whittle's Who's the Mummy?
An interview with the UK's top mummy blogger, Sally Whittle, author of Who's the Mummy? Sally spoke to us about what sets her blog apart, working with PRs and her blogging highlight of 2013 (which included swimming in the Red Sea and floating in the Dead Sea).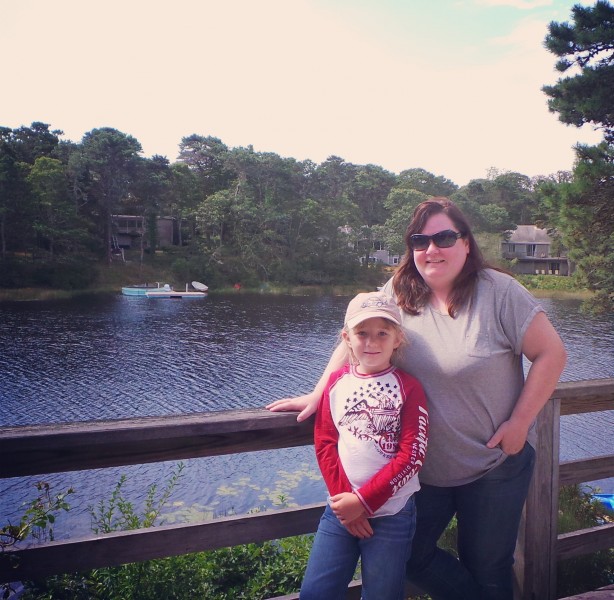 Why should people read your blog? 
Well, first and foremost, because it's about my daughter Flea, and she rocks. But I think it's good for people who want to share in a light-hearted story about single parenting, and balancing work, life and kids and retaining a sense of humour throughout. 
What makes your blog different? 
There are lots of parenting blogs out there that are manuals in disguise. They're packed with perfect crafting tutorials and lovely photos of home-made buns and stories about amazing days out where everything went smoothly and it was just magical. Who's the Mummy is not that blog. Mine is a blog about how we muddle through, frequently make fools of ourselves, fail to achieve anything much in the field of crafting, cooking or photography, and still manage to laugh about it at the end of the day. It's also a blog where you find opinions – lots of bloggers are very tactful and veer away from expressing anything as risky as an opinion – but as a former journalist, I'm rarely troubled by such things, so I'm happy to share opinions on travel, technology, products, politics… you name it. 
What's your favourite blog? 
In my day job, I run a community of  thousands of blogs (I founded Tots100, Foodies100, HIBS100 and the MAD Blog Awards) so hopefully you'll understand why I cannot possibly hope to answer that question and live. But for me, blogs are ultimately about writing and stories. Somewhere between blogs that are too perfect and too glossy for my tastes, and blogs that are a bit humdrum, there are blogs that are written with a truthful voice, that capture what's special about the everyday human story – and those are the blogs I love and return to year after year. 
What advice would you give to someone who wants to start a blog? 
Do what you love, and love what you do. It's all very well writing a certain sort of blog because you want to get free products to review, or you want the large audience that comes with being provocative – but if you're not passionate about baby toys, or clothes, or gender politics, that shine wears off pretty fast and blogging gets to be a chore, and sooner or later you'll either become very unhappy, or you'll give up. Maybe both. If you blog about something that you'd be talking to your friends about regardless of having a blog, it will never be a chore. I never mind blogging about funny stories, or stupid TV programmes, or ranting about gender stereotyping because if I wasn't blogging it, I'd be phoning up my mum or sitting in a café with a friend ranting about it. Actually, now I do both and my mum infuriates me by saying, 'I know. I already read it on your blog.' 
How does a good PR work with you?
I'm not a big fan of beating PR people around the head and saying they're doing it all wrong. Most of the PR people I work with are perfectly good. Of course, some clients and campaigns are better than others, and I do get bombarded with 'Would you like to review this baby product?' type emails but I don't mind that too much. For me, my blog isn't my job so I want to work with PRs on things that are fun. Sometimes PR campaigns can seem a lot of work for not much return. I prefer to work on things I really enjoy – travel is a big passion and I'm lucky we've been able to do a lot of that, but fun can be found in smaller settings, too – making smoothies with a hotel chef, exploring behind the scenes of a show, riding a new rollercoaster, learning a new skill. Great blog outreach is about creating memories that people want to share on their blogs. 
What was your blogging highlight of 2013? 
For me, it was travelling to Jordan and getting to cram so many amazing experiences into one week – camping in the desert, riding camels, swimming in the Red Sea, floating in the Dead Sea, walking down the rocky path into the ancient city of Petra. For my daughter, Flea, it was probably the trip we took to Orlando in March 2013 – being treated like a VIP and spending the week on rollercoasters was pretty much all her dreams come true. 
What will be big in your blogosphere in 2014? 
Honestly? I'm not sure. That's the fab thing about blogging – you never know what's around the corner, do you? 
Editorial information on Sally Whittle, Who's the Mummy? and thousands of other media contacts and outlets, can be found in the CisionPoint Media Database.
Priyanka Dayal
https://www.vuelio.com/uk/wp-content/uploads/2023/09/vuelio-logo-200px.png
Priyanka Dayal
2014-03-10 14:07:09
2014-03-10 14:07:09
Speedy Spotlight: Sally Whittle's Who's the Mummy?