Spotlight, Matt Beard, All Out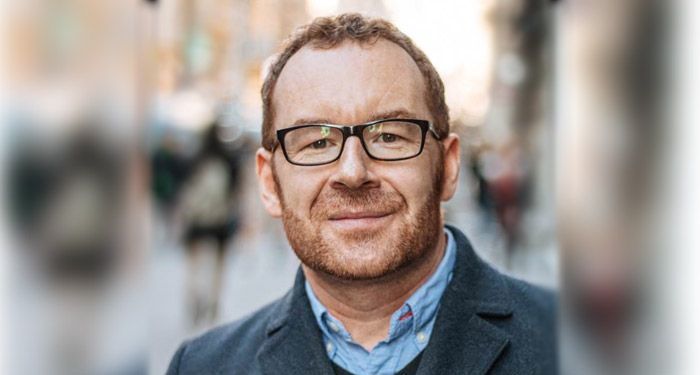 Over 40,000 people are expected to take part in the London Pride march this Saturday. But following the Orlando shooting there will be a very different mood at this year's celebrations. The homophobic attack was a sobering reminder of the brutal discrimination still faced by the LGBT community. At the forefront of the fight against homophobia is All Out, the largest LGBT network in the world. All Out creates campaigns and raise funds for events like Uganda pride as well as campaigining against anti-gay laws that prevent LGBT people from donating blood. In this spotlight Matt Beard, executive director at All Out, talks to us about his passion for LGBT rights, why the shooting in Orlando is a 'Stonewall moment', the importance of using crowdfunding to promote campaigns and why London Pride is still relevant. 
You were recently appointed the executive director of All Out in January. How are you finding the role? What are the challenges? I am absolutely loving the role. It is almost like a dream job for me. It brings together my passion for LGBT rights with an approach to activism and change that is based on the power of people. I love working in an environment in which we bring millions of voices together to change the conversation, transform hearts and minds, as well as change laws.
Do you consider yourself to be an activist? And if so what does this mean to you? Absolutely! This means that whatever techniques we may use, whatever communications tactics and channels we may deploy, this is really about a desire to change the things and a belief that a better world is possible.
What do you think about the media's reaction to the Orlando shooting, and what did it reveal about the general public's attitudes towards the LGBT community? There were a range of responses. Some media outlets responded positively and inclusively. Unfortunately many did not. This was exemplified most clearly when the gay Guardian journalist Owen Jones was faced by two other journalists who were effectively trying to deny that Orlando was an attack directed against LGBT people.
The point he eloquently made was that if the shooting had taken place in a synagogue, there would have been no question as to whether this was an attack directed against Jewish people. But in a gay club, many in the media found it difficult to acknowledge that this was an anti-LGBT attack.
For many LGBT people, the thought is that those bullets were actually directed at all of us. That is why there has been such a significant response around the world from the community to what happened.
The LGBT community have been massively impacted by the Orlando shooting. You've gone as far to say it was a 'Stonewall moment'. There have been moving vigils across the world, but how can we move forward and address issues such as homophobia and gun control? I believe that Orlando will come to be seen as a turning point. It is indeed a Stonewall moment. On two fronts, I believe it will lead us to be able to move forward differently to address both gun control and homophobia. On gun control, what the killer achieved was to bring together the gun control movement with the LGBT movement. As you may have heard, the Human Rights Campaign (the largest LGBT campaigning group in the US) announced over the weekend that they will be taking on the gun lobby. LGBT Americans have a great track record of achieving change through campaigns – look at the marriage equality campaign – so bringing LGBT people into the centre of the struggle for common sense guns laws could be game changing. In terms of what next with the insidious, pervasive homophobia that still exists in US society.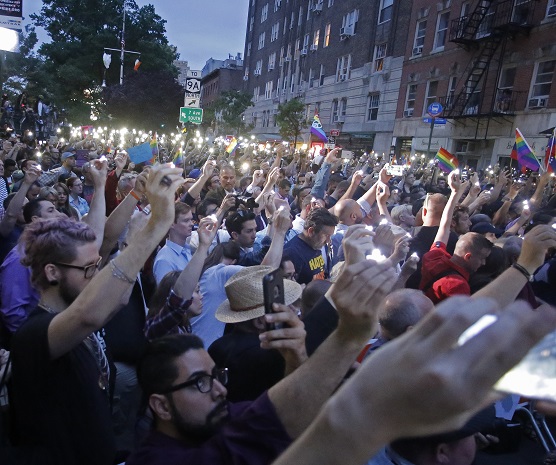 I think Orlando will lead to the LGBT movement – in the US and around the world – really making clear that we are not prepared to be treated as second-class citizens any longer. I think it will lead to a situation in which the LGBT movement comes together much more powerfully to demand the love and respect we deserve from our families, our communities and our nations.
Across the world gay people face relentless attacks on their dignity and human rights. Do you take a different approach when it comes to creating campaigns that challenge homophobia in third world countries where being gay is illegal and punishable by death? Yes, we do. So much of All Out's work is focussed in those 73 countries around the world where it is still illegal to be gay. In these places, we work very closely with local partners who are working on the front line of these struggles. Where it is helpful, we run international campaigns on their behalf, but we also run crowd funders to enable this local work to prosper. We create a powerful arc of solidarity across the world, linking our millions of members with these campaigns in some of the most challenging places in the world.
As you know there are lots of atrocities being committed against LGBT people across the world which often doesn't make its way into mainstream media, so how do you decide as organisation decide what events and issues to bring attention to? We monitor LGBT issues, opportunities, and human rights violations across the world – both by talking to our partners on the ground and we monitor what is going on, meet as a global team daily to share these insights and then prioritise the campaigns we work on by deciding where people power can have the greatest impact.
How important is social media and crowdfunding in promoting your campaigns? Social media is very important to us. We are a small organisation which delivers a huge amount of impact based on a relatively small budget, so the ability to use social media to make our campaigns go as viral as possible is incredibly important. With great social media content, we can reach thousands of new supporters willing to stand up for LGBT rights.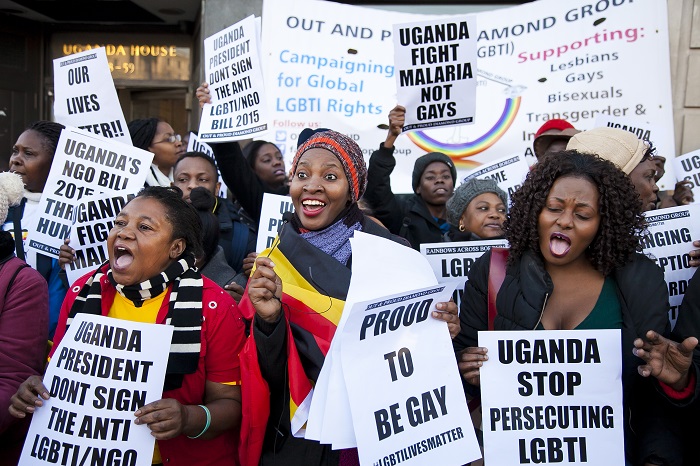 Crowd funding is also becoming an increasingly important part of our work at All Out. As part of our strategy to empower and fuel grassroots activism all over the world, it offers us the opportunity to kick start or help to develop local work.
For example, right now we are working on a crowd-funder for Uganda. If our supporters continue to make donations over the next week or so, it is likely that All Out members will end up funding Pride in Uganda in its entirety. This is an incredible, precious and rare opportunity for LGBT people in Uganda to come together.
Pride is coming up on Saturday in London. With marriage equality, and other human rights enjoyed by LGBT people in the UK, is Pride as relevant as it used to be? Absolutely. If nothing else, Orlando made clear that homophobia persists everywhere. Even in the UK, there are sill countless LGBT teenagers homeless on the streets of London, many school kids bullied to the point of suicide, thousands of men and women who still don't feel they can be themselves at work and the media still deny our existence.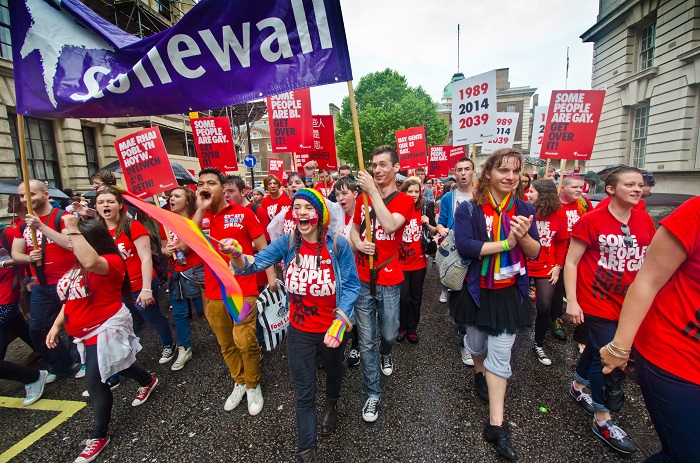 As you know stamping out homophobia is not just about creating campaigns, it's about changing what is in the hearts and minds of people. How does All Out go about doing this? We consider this to be an incredibly important part of our work. It can't just be about changing laws because ultimately we need a world in which the actual, lived experience of LGBT people improves. That's why All Out's communication style is open and accessible and why we tell compelling stories of real people's lives.
By bringing the experience of LGBT people to a large audience in a really open way, by telling stories of people, of love, of family, we can make our contribution to changing hearts and minds.
What other big campaigns will All Out be working on in the coming months? Over the next few months. All Out will be taking the exciting step of opening up control of our technology platforms to the local partners with whom we work. We will give them access to our powerful tech platforms, to our audience and to our expertise. This will enable them to run their own campaigns. They will be able to select the topic, the message, the communications style and the campaign target. It is a way of really handing power to the front line.
What has been your proudest moment at All Out? In the six months I have been at All Out, my proudest moment was when I was able to tell the awesome staff at a shelter for homeless LGBT people in Poland that we had raised enough money to keep the shelter open. They were so overwhelmed with happiness and it was just great to know that All Out members had prevented the vulnerable LGBT people who lived in this shelter being evicted into the Polish winter.
https://www.vuelio.com/uk/wp-content/uploads/2016/06/matt-beard-vuelio-spotlight.jpg
375
700
Jake O'Neill
https://www.vuelio.com/uk/wp-content/uploads/2019/09/vuelio-logo.png
Jake O'Neill
2016-06-22 13:11:20
2016-06-23 10:26:18
Spotlight, Matt Beard, All Out