Spotlight: Siana Westley, beauty and fashion blogger and vlogger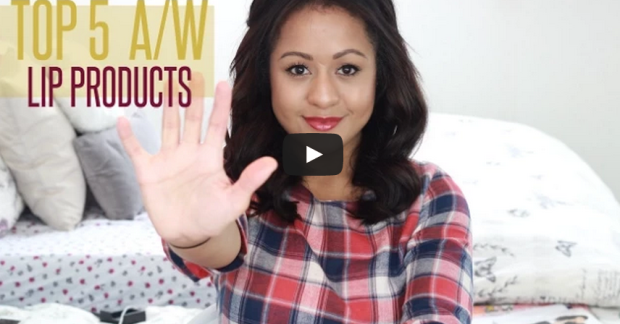 Speedy spotlight with Siana Westley, beauty, lifestyle and fashion blogger and vlogger. Her tips include, fashion, style, beauty and how to look better for less. Siana spoke to Cision about how she measures success on the site, the PR firms and brands she works with and the best practices PR should follow for better blogger outreach. Also included in the post is a recent clip from her vlog on how to start a YouTube channel. 
What makes your blog and YouTube platform different from others in this space? My blog, like many other blogs feature fashion, beauty and lifestyle posts. The one thing that makes me different from everyone else, is that I do everything in a cheaper, more affordable way. Anything I post or talk about in my YouTube videos will be worth your hard earned money.
How do you measure the success of your website? Like most people, engagement is how I measure the success of my website & YouTube. This goes hand-in-hand with views, subscribers, followers etc. It's not the best way to measure success but I usually feel great when I have helped someone in some way.
What's your favourite blog and why? To be honest I don't have a favourite blog. But I have been enjoying posts from Gracie Francesca & Lily Melrose.
What advice would you give to someone who wants to start a blog?
My best advice would be to just do it. Research everything on how to start up & never give up.
How do you work with marketers and PRs?
Working with PR and brands is very exciting for me. It changes my Blog/YouTube routine, and gets me to come out of my comfort zone. I also learn a lot from working with other brands/PR.
Who do you work with in brand marketing? PRs? SEOs? Anyone else?
I am currently working with Releve PR & Style Haul. I have also worked with Forward3D.
Can you list five best practices for blogger outreach? 
1. Research. Make sure what you have to offer, is something the blogger would be interested in. Otherwise you are wasting your time.
2.  Contact every ranked blogger. Don't just aim to contact the Queen Bloggers. Ask some 'not so' popular blogs too as they will more than likely respond quicker & with more enthusiasm.
3. Communication. Be personal with your email/phone call. Don't send a generic message out to all bloggers – they will be less interested in you if you are not that interested in them.
4. Keep your word. Anything you say or offer to the blogger, make sure to follow through.
5. Thank you. Make sure to thank the blogger & (if all went well) offer to work again in the near future. This is great for building relationships. If they liked working with you, they are more likely to tell not only their friends, but also their followers, who just might be looking to work with a PR company as well.
What has been your blogging highlight? My progression. I can still see some of the first blog posts/videos I ever posted. I am so proud of how far I have come since I first started. I always dreamed of producing content that I would be proud of.
What will be big in your blogosphere in the coming months? A YouTube friend of mine said 'Advice & Lifestyle' is a popular area to explore on the channel and at the time I disagreed. But now I can really see Lifestyle being a popular category for the bigger bloggers to get involved with. I also think the quality and range of creative content online will grow significantly.
Editorial information on Siana Westley and thousands of other media contacts and outlets, can be found in the CisionPoint Media Database.
https://www.vuelio.com/uk/wp-content/uploads/2014/11/Siana.png
324
620
Priyanka Dayal
https://www.vuelio.com/uk/wp-content/uploads/2019/09/vuelio-logo.png
Priyanka Dayal
2014-11-04 12:23:05
2014-11-04 12:23:05
Spotlight: Siana Westley, beauty and fashion blogger and vlogger