Blogger Outreach: Luxury Columnist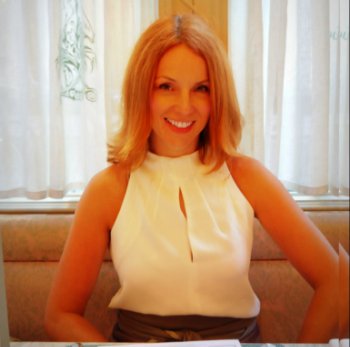 Speedy Spotlight with Susan Renner, author of the Luxury Columnist, a blog on luxury lifestyle and living. Susan spoke to us about how she works with brand marketers, best practices for effective blogger outreach and introducing a 'Best of British and Best of International Designers' spotlight feature on her blog.
Why should people read your blog? What makes it different? People should read my blog for the latest luxury news, ideas for places to go and new products. It differs from other luxury websites in that I have personally tried out everything that I recommend.
How do you measure the success of your website? Obviously page views and numbers of followers are important, however engagement with my readers gives such valuable feedback and enables me to tailor my content to their needs.
What's your favourite blog and why? Making Magique – http://makingmagique.com – because it reminds me of my years living in Paris and the photography is fabulous.
What advice would you give to someone who wants to start a blog? I would say to find a niche, e.g. adventure travel or gluten free food reviews as there are so many different blogs out there. It's essential to have good looking photos so invest in a good camera if you can – I use a Panasonic Lumix DSLR.
How do you work with marketers and PRs? I work with marketers and PRs in many different ways: editorial reviews, affiliate marketing, sponsored posts, running contests, direct advertising…I'm always interested in new suggestions.
Who do you work with in brand marketing? PRs? SEOs? Anyone else? I mainly work with PRs and directly with brands at present but I'm open to other opportunities.
Can you list five best practices for blogger outreach? Blogger outreach is essential when you consider that 81% of people online trust the information they read on blogs, 61% of those people have made a purchase based on a blogger's recommendation and 63% of people are more likely to be influenced by a blog than a magazine to make a purchase.
1 – Find suitable bloggers by contacting those who have already interacted with your brand via social media
2 – Personalize your approach by telling the blogger what you like about their website and suggesting ways in which you hope to work together
3 – Think about the value that you are offering – it needs to be something valuable or unique for their readers
4 – Host blogger events where they can learn more about your brand
5 – Build a long-term relationship: give regular updates on your brand and ask for feedback
What has been your blogging highlight? The best is yet to come, I've enjoyed every minute of it and sharing experiences with my readers is a real highlight.
What will be big in your blogosphere in the coming months? I'm developing a Best of British and Best of International Designers spotlights. You can expect to see lots more travel features as I'll also be working closely with agencies and luxury hotels on affiliate hotel marketing.
https://www.vuelio.com/uk/wp-content/uploads/2014/11/luxury-columnist.jpg
347
350
Priyanka Dayal
https://www.vuelio.com/uk/wp-content/uploads/2019/09/vuelio-logo.png
Priyanka Dayal
2014-11-07 12:00:34
2014-11-07 12:00:34
Blogger Outreach: Luxury Columnist