'We don't do PR without social media' Steve Lipscombe, RONIN Marketing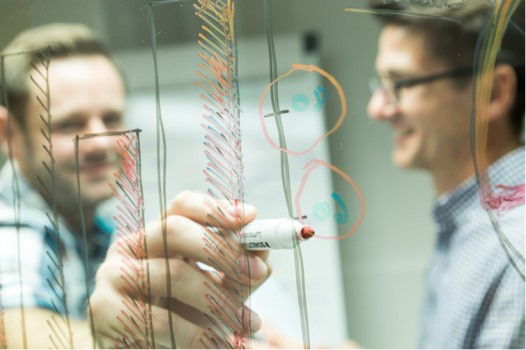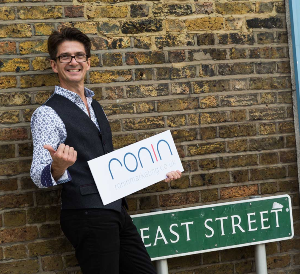 Steve Lipscombe, managing director of creative communications agency RONIN Marketing, spoke to Cision about the changing nature of marketing campaigns, the role social media plays in communications today, why he loves what he does and his 'nasty little addiction.' 
Getting to know RONIN Marketing:
What's new at RONIN Marketing? Reassuringly, our own digital marketing and social media are working well. We seemed to have cornered a bit of a market in Royal Warrant Holders lately, which we are quite pleased with.
How has the nature of campaigns that you create for clients changed recently? Increasingly we are running fully integrated communications campaigns for clients – including digital and print design – because they want to spend more time on ideas, rather than briefing and coordinating multiple agencies. That suits us because of the way we are set up with all comms and design in house – we've been that way from day one, 13 years ago; honestly, it was by accident rather than design, but it turned out to be the right thing to do.
How important is social media as a communication tool for PR today? It's the big thing. We don't do any PR without it. You might argue that it is what PR has become
What is the most interesting campaign that RONIN has recently been involved in? What was different about it? Working for a long established and rather conservative estate agency group on their first brand relaunch since WWII. Since banks, food manufacturers and energy companies become public enemy number one, two and three these days, estate agents are choirboys by comparison, and as it turned out, they really are very nice people. And despite the partners being of a certain age, they enthusiastically embraced social media and are using it properly to engage with their market rather than just trying to punt houses.
 What is the road ahead for the consultancy? We're planning to continue growing carefully and now we've reached a certain size, introduce a little more specialisation in the roles we recruit for, without painting ourselves into a corner – our diversity has been our strength and we want to retain that, but without everybody having to do everything.
How has CisionPoint helped RONIN Marketing's outreach and campaign distribution? It's saved us a lot of time and aggravation in targeting some of our clients' niche markets, reaching bloggers and identifying social media contacts through journalist profiles. Our clients like the newsrooms too; to see what we've been putting in front of the press for them.
Take 5 with Steve Lipscombe
The first thing I do when I come into work: I have a double espresso and a fruit scone – it's my only coffee of the day. I really can't function at all until I've had it. It's become a nasty little addiction
My biggest social media peeve: People using it for blatant self-promotion or as a direct sales channel
If I wasn't in PR I would be: A gardener and handyman
I wish journalists would: Have a little more breathing space with their deadlines
The best thing about my job is: Working with young, talented people who know and do lots of wonderful things
https://www.vuelio.com/uk/wp-content/uploads/2014/11/Ronin-Marketing.png
350
526
Priyanka Dayal
https://www.vuelio.com/uk/wp-content/uploads/2019/09/vuelio-logo.png
Priyanka Dayal
2014-11-11 14:01:25
2014-11-11 14:01:25
'We don't do PR without social media' Steve Lipscombe, RONIN Marketing