Spotlight with leading literature blogger Dane Cobain of SocialBookshelves.com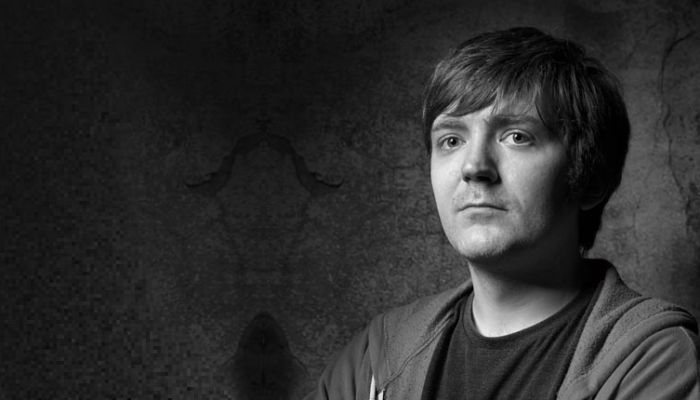 Dane Cobain is the blogger behind SocialBookshelves.com, the book review blog with a difference. Recently ranked in the Top 10 UK Literature Blogs, SocialBookshelves.com posts reviews where the word counts are determined by the number of pages in the book. We caught up with Dane to talk about his favourite authors and books, being a writer himself and why PRs need to cut through the noise.
What makes your blog unique?
SocialBookshelves.com is unique because each of my reviews has the same word count as the number of pages that the book has. On top of that, it's a log of my personal reading and includes a review for every book that I can ever remember reading, as well as reviews for each book that I've read since starting it.
What's your favourite book ever?
I get asked this a lot and I usually say Northern Lights by Philip Pullman, which is also known as The Golden Compass in the United States. It was my 'gateway drug' and the book that really cemented my love for reading as a kid. And the ending of The Amber Spyglass, the third book in the trilogy, is the only time a book has ever made me cry.
Who is your favourite author?
This one's a harder one to answer and so I'm going to go for Terry Pratchett because he's my most-read. Here's the list:
Terry Pratchett: 59 books
R.L. Stine: 51 books
Agatha Christie: 43 books
Graham Greene: 41 books
Stephen King: 40 books
Which new authors should we all be aware of?
Me! I'm a writer as well as a reader and have seven books out including my latest, a quirky cosy detective novel called Driven. I've also been really enjoying the Doris books by fellow indie author Charles Heathcote. They're inspired by old comedies like Keeping Up Appearances and they're hilarious.
What's the best book you read in the last year?
So far, it's The Handmaid's Tale by Margaret Atwood. I think it's going to be tricky for anything else to top it, but we'll see.
Have you ever judged a book by its cover?
I think we all do to some extent. It's certainly a factor when I'm skimming through dozens of pitches from PR agents, but I also buy a lot of my books from charity shops and with those, I don't really look at the cover. I just have a long list of books that I want to buy, and charity shops help me to find them.
What one thing should PRs/brands know about you?
I've been blogging for years now and also have a reasonably successful BookTube channel, which means I get a lot of requests for review. I don't respond to pitches because I get so many of them, so please don't take it personally if you don't hear back from me. I also don't accept many of the pitches (maybe around 1% of them), which means that if I do agree to accept your book, you managed to cut through the noise and attract my attention.
What are the best campaigns/collaborations you've had with PRs?
Well the most recent highlights for me included a press trip to Latvia (with Abegail Morley from The Poetry Shed and some others) and sitting in the shadow panel for the Young Writer of the Year Award (with Clare Rowland from A Little Blog of Books and others). It was too to see both of their blogs on this year's Vuelio list, too.
Do you think bloggers need their own industry association?
Probably not. I think it's becoming more accepted as a subgenre of journalism these days and bloggers tend to be more informal etc. anyway. I personally wouldn't join an association unless there were obvious benefits to it purely because I think I do okay without. But I'm sure it's just personal taste.
What other blogs do you read?
Honestly, these days I tend to get most of my book news from BookTubers and there are too many to mention there, although one of them is Savidge Reads who was also in this year's Vuelio list of bloggers. I also use Goodreads a lot and follow most of my blogger friends there as they usually cross-post their reviews. I know I do!
Dane Cobain and SocialBookshelves.com are both listed in the Vuelio Influencer Database along with thousands of other blogs, vlogs, outlets and opportunities.
https://www.vuelio.com/uk/wp-content/uploads/2018/08/Dane-Cobain-2.jpg
430
760
Merryn Williams
https://www.vuelio.com/uk/wp-content/uploads/2023/09/vuelio-logo-200px.png
Merryn Williams
2018-08-24 13:42:56
2018-08-24 14:33:04
Spotlight with leading literature blogger Dane Cobain of SocialBookshelves.com