Summer trends in UK journalism: Holidays, Christmas, and Barbie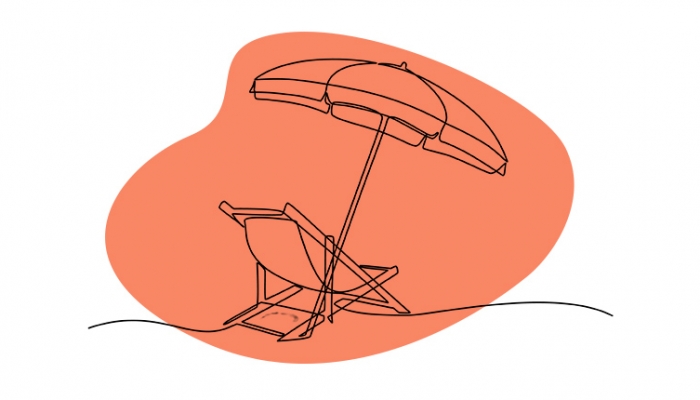 The school holidays only began a couple of weeks ago but journalists have already been spending July sending out requests on the Journalist Enquiry Service for back-to-school products and information.
Festivals, gardening, Barbie and even Christmas have been some of the other keywords cropping up in the last month. Read on to see what else has been trending and where you might be able to get featured in the media in the coming weeks.
Sign up for the ResponseSource Journalist Enquiry Service to start receiving requests from the UK media straight to your inbox.
Features and content often have to be finished months in advance and writers have therefore been gathering information on the return to school in September already. That's meant an 8% rise for the Education & Human Resources category from last month. 'School' appeared in just under 3% of all the requests on the Journalist Enquiry Service in July with just over 1% of those being about 'Back to school'.
Journalists from PA Media, The Times, MailOnline, Pick Me Up! and Bella all submitted enquiries with this keyword last month. This is likely to remain a trend throughout August so it still means there are opportunities to get products and information featured.
'Summer' remains the hot topic on the Journalist Enquiry Service with just under 5% of all requests in July containing the keyword. There were a variety of enquiries too with journalists looking for summer DIY tips, summer workouts and gadgets and summer beauty. Obviously summer travel advice and days out/activities to do with the kids have also been regular requests, too.
The Travel category is up by 16% compared to this time last year, with 'holiday' appearing as a keyword in just under 4% of all enquiries last month. If you have any clients that are travel experts or can provide advice then you could get coverage on titles such as The Guardian, The Sun Online, The i paper, Country & Town House and Closer. Journalists from all of these outlets sent requests in July.
Despite the poor weather in July, tips and advice around gardening has remained popular on the Journalist Enquiry Service. 'Garden' cropped up in just over 3% of all the requests for last month, making it three consecutive months that this keyword has appeared in the top three keywords. Requests included 'How to paint a garden shed', 'Experts needed on roof gardens/office gardens' and 'The best cordless lawn mowers for large gardens'.
A new word on the keyword list, and one that will only grow in popularity over the next few months, is 'Christmas'. Around 2.5% of all requests in July were for Christmas related content. A lot of feature writers for magazines will have to file copy months in advance and Christmas in July is a common occurrence.
However, it seems to be even more popular this year with the amount of requests containing the keyword 'Christmas' up 35% compared to this time last year. Journalists from the Independent, Woman's Weekly, BBC Good Food, Good Housekeeping and HomeStyle were all looking for Christmas-related content or gift guides last month. If you have any clients with products to review or information about the festive season, then there are bound to be plenty of opportunities to get them out in the media via the Journalist Enquiry Service.
More topical issues last month also meant they appeared as keywords. The on-going issues in the housing market meant that the word 'mortgage' was in just over 1% of all enquiries in July with 'inflation' popping up in just under 1%. The Construction & Property category is up 24% compared to this time last year as a result. There were also a few enquiries in this category around 'Barbie' inspired room makeovers, as the film was finally released. 'Barbie' cropped up in 1% of all enquiries as a keyword. Plus there was the heatwave across Europe meaning a lot of journalists were sending out 'weather' related enquiries, making that a keyword at just under 1%. Journalists in general are covering climate change and issues more as well, with the Environment & Nature category up by 12% compared to July 2022.
57% of the journalists using the Journalist Enquiry Service last month were staff journalists, up by 5% from June's figures. 28% were freelance journalists. Consumer media were the largest media type at 36%, with national newspaper/current affairs second on 27% and trade/business/professional media in third on 21%. The journalists were mainly looking for a spokesperson or expert (37%) followed by information for an article (27%) and review products (15%). Seven of the top ten outlets were national press with two consumer titles and one trade.
August is likely to see the keyword 'school' perform strongly again and 'Christmas' will continue to gather momentum on the service. There is likely to be a decline for 'summer' as a keyword but 'Autumn' could be a new one, along with 'Halloween'. Both the Food & Drink and Arts & Entertainment categories should see a boost in requests with events like Notting Hill Carnival and Reading Festival and days like National Prosecco Day (13 August) and National Rum Day (17 August). Therefore: plenty of opportunities with different angles and topics for the coming month.
Want to help UK journalists with their features, interviews, and news? Check out 'How to connect with journalists in 2023', featuring advice from our Vuelio webinar with Wadds Inc. founder Stephen Waddington, 'From pitch to published – A guide to media relations in 2023'. 
https://www.vuelio.com/uk/wp-content/uploads/2023/08/JES-Summer.jpg
430
760
Andrew Strutt
https://www.vuelio.com/uk/wp-content/uploads/2023/09/vuelio-logo-200px.png
Andrew Strutt
2023-08-08 09:07:41
2023-08-08 09:08:40
Summer trends in UK journalism: Holidays, Christmas, and Barbie