TAKE 5 with a CITY TURTLE…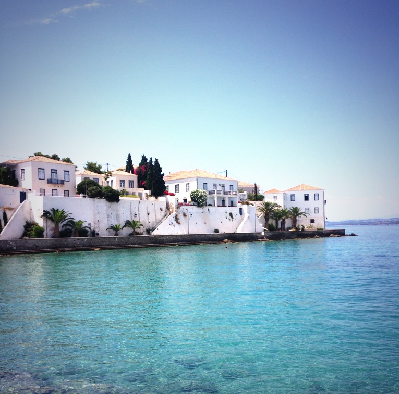 Aurelia van Lynden's Blog CITY TURTLE has arrived! Lets take a quick 5 minutes to find out more…
Why did you decide to start blogging?
I have always travelled a lot, and love finding new bars and restaurants, whether it be in London or further a field. Friends always asked me for tips on Florence, Rome, Paris and other European cities I had travelled to.  As I also love writing and photography I decided to put all my tips on a website, and that's how City Turtle began.
Why food and travel?
Having a blog requires time and dedication. I couldn't have kept up with City Turtle if I didn't love what I was writing about.  Travel and food make me happy.  You learn so much about the world and about other people.  It's also a very sociable thing, I have met so many interesting people while blogging.
Who or what would you say inspires you?
I know it's a cliche, but I've always been an avid reader of Conde Nast Traveller magazine – I will always save articles I find interesting, and write down hotel/restaurant recommendations.  I especially love how well written the articles are; I find that often many blogs have bad grammar and use of English, which is a shame. Hot Dinners is a great website for finding out about new restaurants in London, with nice reviews. I have also been inspired by travel writers, like Patrick Leigh Fermor ('A time of gifts' is fantastic) and books like 'The Pursuit of Italy'. It's important to have some understanding of the history of the places you visit and write about. Those who have not read Alain de Botton's The Art of Travel should do, it's wonderful.
What is your pitch to PRs? How would you prefer to be contacted by them?
I'm a curious, enthusiastic travel blogger, with a passion for travelling the world (though Europe remains my favourite). I travel as much as possible and love sharing my new discoveries with my readers, be it off the beaten track or more mainstream.  I work in luxury travel, so I am constantly being updated on new top hotels and up and coming destinations which is useful, but my real passion is finding the places most people have not heard of.  Living and working in London means I have so many great restaurants and bars at my finger tips, and I certainly make the most of that.
I can be reached via email aureliavanlynden@gmail.com as I check it regularly. But I'm always happy to speak over the phone or meet in person too.
And finally where would you like to see your blog in one year from now?
In a year from now I would like to simply have more to offer my readers in terms of inspiring places to visit in London and abroad.
So that means I'll be travelling a lot more and trying out all the exciting new places to eat,drink, and stay.  I would also like to do some collabrations with other bloggers, and I have a few ideas in the pipeline.
My next trips booked for this year are Bordeaux, Barcelona, Argentina and South Africa, so watch this space!
Share your comments below or Tweet us @CisionUK
https://www.vuelio.com/uk/wp-content/uploads/2015/07/CityTurtle2.png
394
399
Jake O'Neill
https://www.vuelio.com/uk/wp-content/uploads/2019/09/vuelio-logo.png
Jake O'Neill
2015-07-28 10:31:55
2020-03-10 17:57:59
TAKE 5 with a CITY TURTLE...