TAKE 5 with Anna Whitehouse Mother Pukka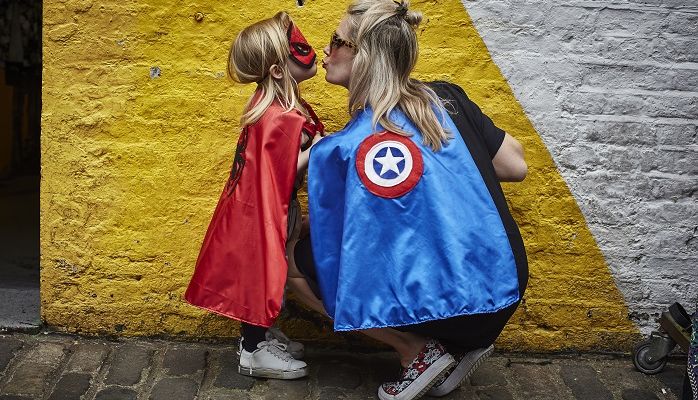 Here is a quick 5-minute interview with Anna Whitehouse who chats to us about not being the stereotypical mummy blogger, why her blog is for 'people who happen to be parents', and how she likes to work with PRs.
Why did you decide to start blogging?
It was feeling shoe-boxed as a mother; I felt the minute we hoofed out a kid, brands and the media had decided we'd act a certain way and wear certain things. I just felt there was room at the inn for all kinds of folk and not everyone was being made welcome by the powers that be whether mum boss, mum don't-give-a-toss, eco warrior, fish 'n' chip muncher, gym/gin bunny, stay at home/stay at work mother, this is one big parental party and everyone's invited. The one thing that unites us is laughter; laughing through the madness and that's why I set Mother Pukka up. To laugh more than I was crying.
Why a blog for 'people who happen to be parents'?
Because I felt there was more to parental life than musing over what breast pump to use. The common denominator across parenthood wasn't the choice of Aveeno bottle teat; it was those moments when you accidentally dropped your iPhone on your baby's head online shopping. It's the human moments; the humorous human moments – whether you're a teenager laughing about a hangover or a parent snorting tea through nose laughing about a leaky nipple through a grey marl T-shirt.
Who or what inspires you?
My mum (@grandmother_pukka). She's Dutch and never had brakes on her bike. She taught me to do things my way – even if it didn't please everyone.
What is your pitch to PRs? How would you prefer to be contacted by them?
I love an email or a quick chat on the phone. Lunches have worked well to get the right content for both parties, too. I just like people.
Where would you like to see your blog in one year from now?
Making a stash of cash so I can eventually retire in Bognor Regis, drinking milky tea on the coast in a pastel-hued shellsuit. The dream.
Follow Anna on Twitter @mother_pukka
Share your comments below or Tweet us @Vuelio
https://www.vuelio.com/uk/wp-content/uploads/2016/08/Mother-Pukka-Take-5-1.jpg
421
698
Jake O'Neill
https://www.vuelio.com/uk/wp-content/uploads/2019/09/vuelio-logo.png
Jake O'Neill
2016-08-17 13:12:31
2016-11-08 10:13:38
TAKE 5 with Anna Whitehouse Mother Pukka