The 6 hottest PR trends in 2015: Stephen Waddington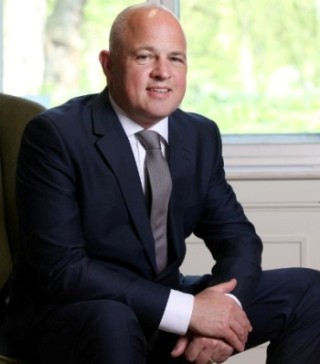 In a guest post for Cision UK, Stephen Waddington, European digital and social media director for Ketchum, former president of the Chartered Institute of Public Relations (CIPR), and author of #BrandVandals and Brand Anarchy, lists the 6 hottest PR trends and predictions for 2015. 
At the end of last year I posted a list of 15 areas of work in progress for the public relations business for the New Year. It's 2015 after all.
A friend asked on Twitter how many of these I thought would still be work in progress in 2016? 16 I said.
I don't think he got the joke.
I'm not sure predictions over a 12-month period are useful especially given how fast our business is moving.
That said there are some fundamental shifts that are taking place. Media is fragmenting and we're help organizations engage directly with their customers and prospects.
Here are six issues that are front of mind for me this year.
 #1 Internal influencers
The best advocates for an organisation are almost certainly the people on the payroll. Yet most organisations gag their employees with policies and rules.
Equal effort should be applied to external and internal publics. My tip would be to always start with your internal stakeholders and work out.
Glassdoor gave us a $70 million reason for this to be front of mind last week when it announced an investment round led by Google Ventures.
#2 Workflow
A burgeoning tool market has emerged to support campaign planning across fragmented forms of media and devices. Be careful as there's barrel loads of snake oil and solutions looking for a problem.
Think hard about your workflow and how you can best integrate tools to deliver against your campaign objectives. Challenge vendors to demonstrate how their tools can help you deliver the outcomes that you need.
I'm build a wiki focussed on this issue. Come and help out.
#3 Difficult conversations
Brands are increasingly becoming over enthusiastic on social networks in a bid to seize the moment. This issue particularly relates to the rise of so-called content marketing. The results are polarised between the minority of campaigns that are rooted in listening and engagement, and the majority that make a lame effort to tame the zeitgeist and churn out bland content.
There's a related game that I play whenever I have an idle five minutes. I tweet brands that sponsor content on Twitter and ask them a question. Do it and see how often you get a response. The use of industrialised marketing tactics in social media has got to stop. Consumers are starting to fight back and this approach certainly won't work in messaging networks.
 #4 Vision and values
Organisations without a clear vision and values will really struggle in an era of fragmented media. There's simply too much noise. The purpose of an organisation should be rooted in its values and core to every aspect of its communication. Values should define what an organisation says and does as much as what it doesn't.
Public relations increasingly has a role in every area of an organisation to help it deliver against the organisation's objectives. It is shifting from the communication department to human resources, customer service, sales and product development. It is the ears, eyes and mouth of an organisation, and increasingly the conscience.
#5 Competency and continuous learning
The public relations profession is undergoing tremendous change. The skills required to work in this fast growing discipline remain a work in progress. Yet the profession has no barrier to entry and requires no formal qualifications or Continuous Professional Development (CPD).
Competency frameworks are commonly used in other professional disciplines to address these issues but no such unified framework has been defined or adopted for public relations. We should all be committed to ongoing learning. In 2015 I want to explore the value and opportunity for developing a competency framework for public relations.
#6 End of the line
The future of the media remains a work in progress. Facebook continues to tweak the newsfeed. Twitter is rolling out changes to how it serves content and Google's algorithm is constantly evolving. Publishers and networks are all trying to figure out how to develop sustainable business models.
In order to optimise campaign investment, paid media may need to be integrated into earned campaigns and earned media into paid campaigns. Public relations practitioners need to get over the fact that sometimes you simply have to pay for it.
 You can follow Stephen Waddington on Twitter @wadds.
https://www.vuelio.com/uk/wp-content/uploads/2015/01/Stephen.jpg
364
320
Priyanka Dayal
https://www.vuelio.com/uk/wp-content/uploads/2023/09/vuelio-logo-200px.png
Priyanka Dayal
2015-01-13 11:36:37
2015-01-13 11:36:37
The 6 hottest PR trends in 2015: Stephen Waddington