The Top 10 PR Stories of 2014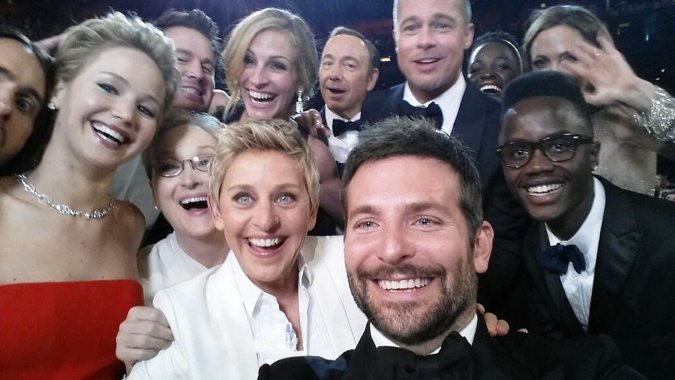 Here's a look at the top 10 stories that made, shook and shaped the UK PR industry in 2014, according to @DayalPriyanka.
An email from Mastercard's PR company reportedly asking journalists to tweet about the credit card company in exchange for being officially allowed to cover the Brit Awards prompted an avalanche of ire on social media, according to The Independent.
 The Telegraph's diary editor Tim Walker was one of a number of journalists said to have been emailed by House PR and asked to agree to a number of conditions in return for their ticket.  The supposed email, published in full on the Press Gazette's website, included draft tweets to send before and after the event, which journalists were expected to publish both on their personal and publishers' accounts.  The verdict: #PRFail
2. Malaysia Airlines: A lesson in crisis communications
The disappearance of Malaysia Airlines MH370 in March shocked and saddened people world over. While there are questions that remain unanswered even now, it was the airline's first response to the crisis that was quickly labelled as one of the worst examples of crisis comms in history. The airline was criticised for the massive gaps in information shared, the lack of a cohesive communications plan and empathy conveyed to family members of the missing passengers. The handling of the incident has since highlighted the importance of communicating in times of crisis and on social media for companies big and small.
3. Omnicom and Publicis call off $35 billion merger
Advertising giants Omnicom Group Inc. and Publicis Groupe SA called off their $35 billion merger, citing "difficulties in completing the transaction within a reasonable time frame," according to the WSJ. The deal billed as a "merger of equals" had been challenged by battles over position and power, including difficulties in getting tax and other regulatory approvals. The tie-up, announced with much fanfare in July 2013 and originally expected to close by the end of last year, was designed to give the companies more heft in competing with deep-pocketed Silicon Valley giants like Google Inc., which have gotten a leg up on mining data about consumer habits.
4. Brunswick tops PRWeek's top 150 UK PR Consultancies
Communications firm Brunswick has topped PRWeek's Top 150 PR Consultancies for the second year in a row with an estimated £46m in income from fees, followed by Edelman and Weber Shandwick pegged at £45.8m and £38m respectively.
The Top 150 report, released in July by The Haymarket Group's public relations' trade magazine, is a guide to the performance of UK PR firms and their fee income.
5. BBC spends £35,000 of licence-fee cash on PR agencies 
In August The Daily Mail reported that The BBC has spent almost £35,000 on external PR agencies – even though it employs a 140-strong in-house communications team
The corporation admitted that it had spent £34,323 on four PR companies in response to an FOI request, and confirmed it also had 141 communications staff in post.
The BBC came under fire from taxpayers' groups and MPs for 'wasting money on external spin doctors'.
6. FIFA World Cup is the year's most social event
FIFA World Cup 2014 has been crowned the most tweeted event in 2014 and in history (of well, tweets). According to Twitter, there were 672 million tweets on the World Cup finals in Brazil, and that eight of the top 10 tweeted about moments of 2014 in the UK were sports related; others being New Year wishes and One Direction's win at the Brits. The World Cup also featured on Facebook's list of top trends, The Drum reported.
7. ALS Challenge campaign proves social media is the way forward for charity comms
A 26-second video clip of a shirtless David Beckham dunking ice water over his head was enough to make him a trending topic on Twitter this August, among a long list of celebrities to take on the ALS Ice Bucket Challenge that took the internet by storm this year, pushing donations up for The ALS Association to over $220 million globally
The Challenge, a social campaign rolled out last winter to raise awareness for motor neurone disease or ALS, went viral when family and friends of Pete Frates, an ex-baseball player who was diagnosed with ALS two years ago, uploaded their own videos end July.
What started out in America, has quickly spread to become a global phenomenon, flooding newsfeeds and compelling the likes of Britney Spears, Justin Timberlake, Bill Gates, Lady Gaga and Mark Zuckerberg among other A-listers to join in.
What worked? Simply put: social media.
 8. UK firms raise marketing spends
It's good news for the communications industry as UK firms raise marketing spends, albeit marginally for PR budgets. The Q3 2014 IPA Bellwether Report, published in October, revealed that marketing budgets were revised up for the eighth consecutive quarter, and to the third highest level in the survey's history, as companies remain bullish about the business outlook.
The report found a net balance of 12.6% of companies registered an increase in budgets during Q3 2014, although this was down for a second quarter running.
However, a net balance of only 1% of companies increasing their PR spends this quarter, which is down from 3.9% of companies that did so during the April-June period.
9. George Osborne named London's most influential person
George Osborne is London's most influential person, at least according to a panel of editors, critics and journalists behind The Evening Standard's 1,000 power list that was unveiled in October.
The Chancellor eclipsed Prince George, who ruled the list last year.
London Mayor Boris Johnson came in second, while Demis Hassabis, a renowned artificial intelligence (AI) mastermind occupied the third spot.
Newlywed Amal Clooney, the human rights barrister who is currently advising the Greek government came in at number four, and Mark Carney, Bank of England Governor at five.
10. 2014: The Year of the Selfie
2014 has officially been declared the year of the selfie. According to Twitter's top trends of 2014, that is.
The CNN reported that the term "selfie" has been mentioned more than 92 million times on Twitter — a 500% increase on 2013, when "selfie" was named Oxford Dictionary's word of the year, according to Twitter. Television show host, Ellen Degeneres' star-studded Oscar selfie, dubbed as the "Golden Tweet," was retweeted more than 3 million times, making it the most shared message ever on Twitter.
https://www.vuelio.com/uk/wp-content/uploads/2014/12/oscar-selfie.jpg
380
675
Priyanka Dayal
https://www.vuelio.com/uk/wp-content/uploads/2023/09/vuelio-logo-200px.png
Priyanka Dayal
2014-12-22 16:05:19
2014-12-22 16:05:19
The Top 10 PR Stories of 2014