The Ambient – a new publication for smart homes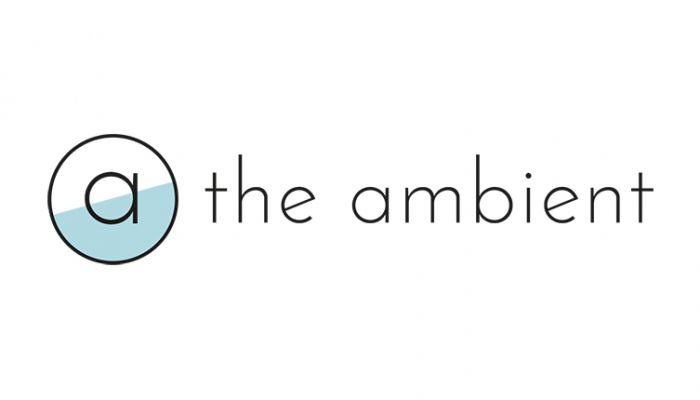 Paul Lamkin and James Stables have launched The Ambient, a new site dedicated to smart homes. A sister publication to Wareable, which covers wearable tech and the 'connected self', The Ambient will focus on smart home news and product reviews.
With lighting, speakers, thermostats and security now all part of the smart home, Lamkin and Stables believe now is the perfect time for a dedicated publication. And as 154 million European and American homes are expected to be smart by 2021, there's a huge untapped market for smart home news.
We caught up with Paul Lamkin to talk about the launch and how The Ambient will work with PR and brands.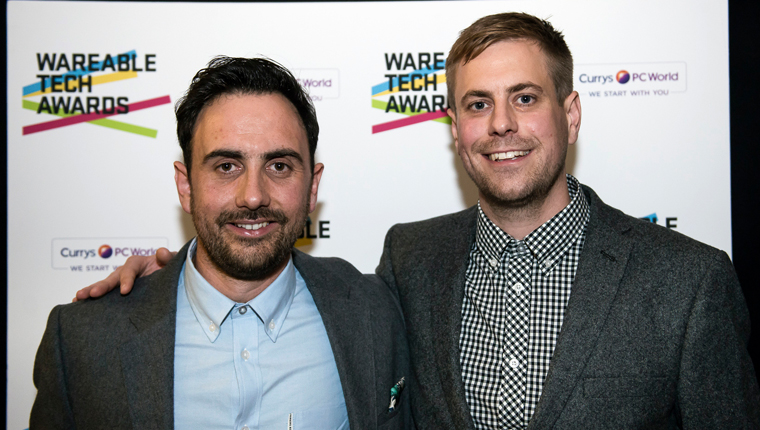 James Stables and Paul Lamkin
Why have you decided to launch The Ambient now?
When we launched Wareable, we noticed that wearable tech wasn't a clear focus for any of the other mainstream tech sites, so we decided to try and fill that gap and become the voice of authority for an emerging consumer-tech genre. It's the same idea behind The Ambient – no one is giving the smart home the justice it deserves; it should be much more than just a note on the site.
How long will it take for smart homes to become the norm? 
I think they are already becoming the norm. The rise of smart speakers and assistants such as Amazon Alexa, Siri through Apple HomeKit and Google Assistant have proven themselves to be the missing link to truly smart homes.
What's The Ambient's relationship with Wareable?
For now, we're keeping it pretty flexible. James (Stables), Sophie (Charara) and I are pretty much 'full-time' on The Ambient (while keeping an eye on Wareable), and the Wareable team will also be contributing to The Ambient (Michael Sawh and Connor Allison in the UK and Hugh Langley and Husain Sumra in the US). In a few months' time, we'll take stock and structure the teams a bit more formally.
What's the editorial structure of The Ambient?
Sophie, as associate editor, is essentially running the show editorially, with James and I going back to being 'writers' for the first time in a few years.
What's the expected audience of The Ambient?
We're certainly looking at tech enthusiasts and early adopters but also users focused on outcomes and driven by design. Yes, they're passionate about their home but no-one gets excited about a thermostat or a light bulb. This readership will be passionate about their home more so than the tech.
Our readers want to enjoy a smarter home and an easier life without compromises. They want to benefit from better and more enjoyable experiences in the home and impress their friends, without having to ruin the aesthetics of their home. Tech now goes hand-in-hand with great design.
Do you have any targets for traffic?
We grew Wareable from zero to a site that had a record month of almost five million unique users, so we certainly have a standard we want to achieve.
What content/pitches are you looking for from PRs/brands? 
We're here to test and review the best gear on the market, explain how to get your smart home up and running and show you how to get the most from it. Therefore, we need to know, and be able to test, all the new devices hitting the market.
What's the best way for PRs and brands to work with you?
Pitches over email work best and face-to-face briefings are also great. Also, take us out for beers. We like beers.
The Ambient and its editorial team are listed on the Vuelio Influencer Database along with thousands of other publications, journalists and influencers. 
https://www.vuelio.com/uk/wp-content/uploads/2018/01/TheAmbient-feature.jpg
430
760
Jake O'Neill
https://www.vuelio.com/uk/wp-content/uploads/2019/09/vuelio-logo.png
Jake O'Neill
2018-01-16 15:05:54
2018-01-16 15:06:41
The Ambient – a new publication for smart homes