The Best (and worst) royal wedding tie-ins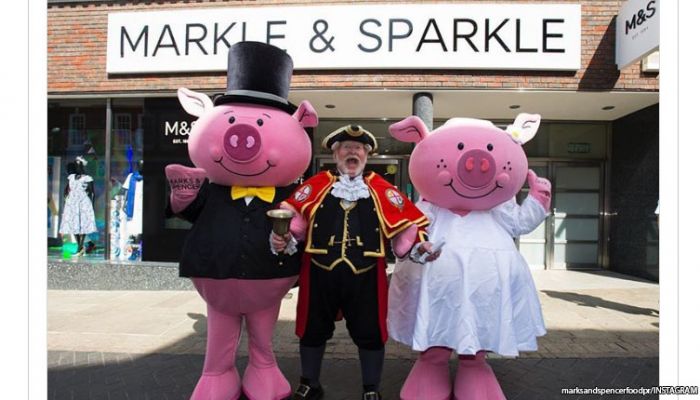 The Royal Wedding was a giant spectacle, driving the news agenda and dominating the global conversation. Whether you loved it or hated it, there's no denying that for business, it has been a great opportunity to jump on the brand wagon with marketing tie-ins and special products to celebrate Harry and Meghan's big day.
Before we go any further, for any PRs and marketers looking to capitalise on royal events, it's worth considering this advice from the ASA. Part of the guidance says you shouldn't show or mention members of the royal family in marketing comms without their permission. Yikes. It would likely take a complaint from the royal family for the ASA to stop these adverts, which seems unlikely (unless the product tie-in is REALLY offensive) but rules are rules.
Back to the fun bit, we've put together a Vuelio Canvas of the best and worst of these brand tie-ins, without any judgement at all (honest).
Canvas is a unique way to present content, whether it's social links, web stories or your own uploaded content, that you can use for press books, newsletters or just to show off how awesome you are.
Click on the Canvas below to see the full royal show: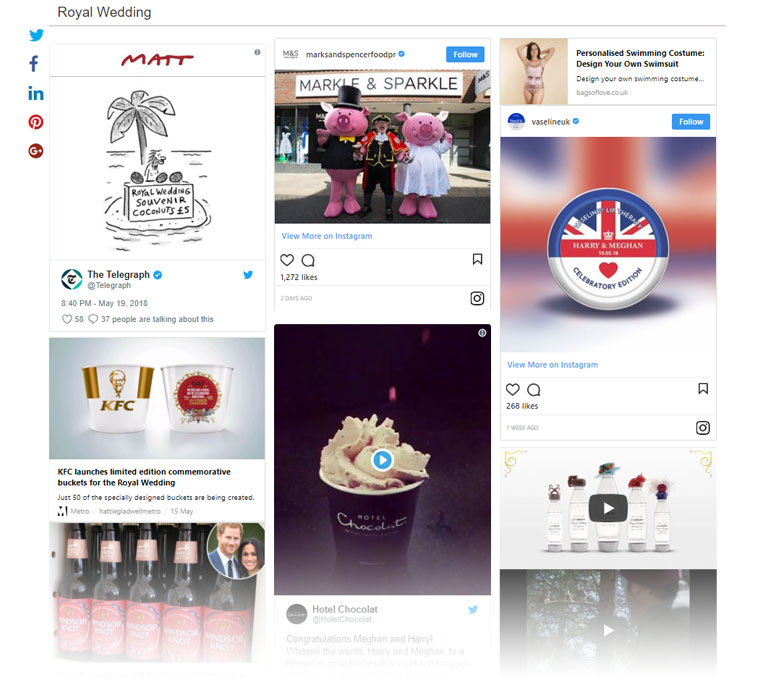 https://www.vuelio.com/uk/wp-content/uploads/2018/05/Marks-and-sparks-royal-wedding.jpg
430
760
Jake O'Neill
https://www.vuelio.com/uk/wp-content/uploads/2019/09/vuelio-logo.png
Jake O'Neill
2018-05-21 11:25:57
2018-05-21 11:25:57
The Best (and worst) royal wedding tie-ins