Blogger Spotlight: The Dad Network, a resource for every dad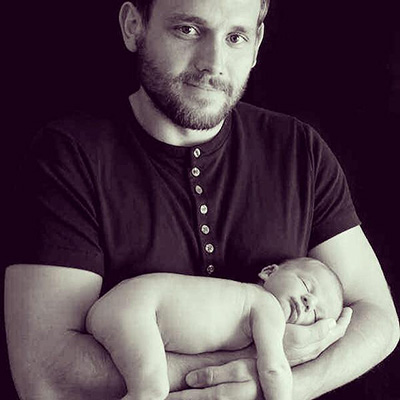 Blogger Spotlight with Al Ferguson, the dad behind top parenting blog, online fathers' support hub , and nominee for the Best UK Parenting Blog at this week's Vuelio Blog Awards, The Dad Network. Al spoke to us about why the site is needed more than ever, working with PRs and best practices for successful blogger outreach.
What's new on The Dad Network? The Dad Network is currently going through a refurbishment and any day now, the brand new look and feel will be launched. We're focusing on producing quality content that will be useful for parents, but specifically dads, at the moment but also have a couple of projects in the pipeline. Our private network, just for dads, is growing every day and the activity within that group is great. Our goal is to be a resource for every dad.
What has been a fun/interesting campaign you have recently worked on? What was different about it? We recently ran a charity campaign called #dothedaddance. The campaign asked dads to get their groove on and upload it to social media, tagging some of their friends to do the same. Once uploaded, the idea was that they donated to UNICEF. It was a great campaign and I personally had a lot of fun. You can see the promo video here, I think you'll agree that it does look good fun! (https://youtu.be/rc_xr7fJuD4)
How do you use social media to promote/share content? What are the challenges? Social media is a fantastic tool to advertise yourself. We share our content across social media hoping that new people will see it each day. We schedule tweets to share our most recent articles at optimum times (for the UK & US) and then use our Facebook page to share and engage with our readers in a more comprehensive way. It's also great for networking and meeting people; whether they're other bloggers, PR, media contacts or just 'people.' Social media has certainly made the world a smaller place and I really like the fact that the various social networks all have their own unique strengths; they compliment each other well.
What advice would you give to a someone who wants to start a blog? My advice to someone wanting to blog would be this: Make sure you know why you want to blog. Knowing this will shape how you approach it. How you approach it is critical in achieving your aim. Blogging for income is difficult and there isn't a quick way of doing this; so don't think you can make a quick buck! I'd also say that working with other bloggers is essential. There is a great community and if you're in that community, you'll be able to get help with almost anything.
How do you work with PRs? We work with PRs in a number of ways. Sponsored posts, advertorials, giveaways, gift guides, social promotion, bespoke blogging, modelling, filming and even just seeking advice (both ways). PRs are great to get involved with and can gove your blog a real boost. Bloggers need PR companies more than PR companies need bloggers, but having a mutual relationship is really helpful.
Do you feel bloggers need to be compensated for the work they do? This comes back to the reason you blog. If you blog because you love writing and take it up as a hobby, then your compensation is the fact your blogging. If your aim is to earn some money then by all means, ask for compensation for your time. I think that bloggers should be recognised as valuable publishers and PR companies shouldn't be surprised if a blogger seeks payment. They're giving up time to research and write and if it's a good blogger, the PR can expect quality results. I imagine most bloggers charge less than they should, so more often than not, PRs will get a good deal.
What do you feel about sponsorship disclosure? We have a strict view on this. If you're paid for a link, it has to be no follow and it has to be clearly marked within the post that you were paid, sponsored etc. I like Google and I want Google to like The Dad Network so I'm not going to do anything that might ruin that relationship. Some PR companies will ask, and even offer more money for no disclosure and a follow link. That tells me that I don't want to work with the PR company; despite the temptation! Some bloggers may work more riskily, but not us.
List three best practices PRs need to follow for better blogger outreach?
1. PRs should spend time reading a blog before contacting. Read the 'about' page and a few articles. I get approached by so many who don't really have anything that fits my style or readership. A waste of everyones time. Knowing about the blog you're approaching also helps you personalise your emails. Bloggers like this (although I don't really mind.)
2. Have a realistic view on budgets. Offering a large (ish) blogger £25 to write an 800 article with links, images and full social media promotion is wrong. Bloggers spend an awful lot of time on their blogs and writing, so budgets need to reflect this. It's really good to open up a dialogue about budgets though. Be open, honest and up front and a good deal for both parties can be agreed.
3. Have realistic expectations. Some blogs have a great readership, but is made up predominantly of other bloggers, rather than the average Jo! Bloggers tend to not click other bloggers links so be aware that you might have a great post written and published, but with a low click rate. This is still valuable, but in a different way. I guess what I'm trying to say is to have realistic expectations about the fruit your investment will bear. (Does that make sense?)
What will be big in your blogosphere in the coming months? For us, we see a huge gap in vlogging for dads. There is so much potential to hear a dads point of view about real life and I think that dads would be interested. This is the one to watch for me, maybe a YouTube channel for dads? ;) (I'm on it!)
Editorial information on Al, The Dad Network, and thousands of other media contacts and outlets, can be found in the Media Database.
https://www.vuelio.com/uk/wp-content/uploads/2015/11/the-dad-network.jpg
400
400
Jake O'Neill
https://www.vuelio.com/uk/wp-content/uploads/2019/09/vuelio-logo.png
Jake O'Neill
2015-11-24 11:08:28
2015-11-24 11:08:28
Blogger Spotlight: The Dad Network, a resource for every dad