The evolution of PR and communications for You are The Media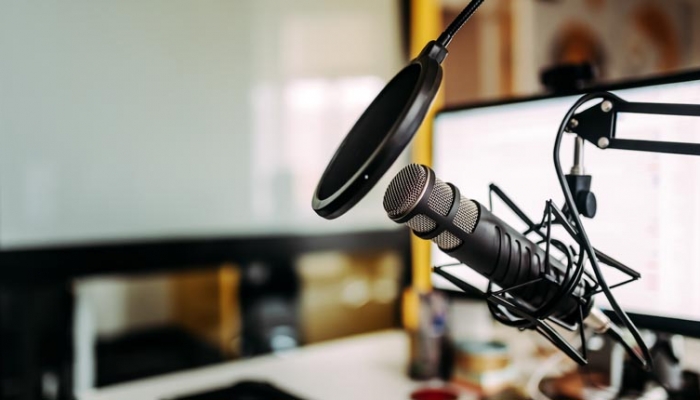 It was a great pleasure to join Mark Masters for the You are the Media (YATM) podcast to discuss what lies ahead for the communications industry. If you haven't come across YATM before it's a treasure trove of inspiration for how to create content that inspires engagement regardless of whether you're a PR, marketeer or in-house comms pro. It also reinforces one of my guiding principles that building an audience rests on a magic mix of being useful and entertaining.
Understanding the future for PR and communications starts with reflecting on where we were. Ten years ago, I was starting up a PR agency and spending my time trying to meet anyone who could be vaguely relevant for lunch or a drink. Face to face meetings to gossip and spot opportunities took nearly all my time – albeit too often leading to lasting hangovers that definitely reduced productivity the next day.
Fast forward to today, and as I discussed with YATM, one of the biggest shifts I've seen is in the evolution of how the industry approaches connections. Relationships remain vital but your network today has to be more diverse. Rather than a black book dominated by journalists at individual titles, the most successful PR and communicators are those who have networks representing the many audiences that engage with any organisation. Beyond knowing print, broadcast and online media, it is now vital to know politicos, influencers and those publishing in a constantly evolving social media landscape.
It isn't that 'old' behaviours such as lunching with a journalist aren't important, they just have to go with investing time to talk with those who are becoming just as important as the media to reputation build and management. And this shift in focus goes hand in hand with the transformation in how the industry reports on success. Again, just as it is no longer enough to 'only' know media it is no longer enough to 'only' report on coverage reach or sentiment. We have to understand how to track, analyse and report on the multiple ways the content we create has impact – from web traffic, click throughs or interactions. This is an opportunity to align PR to marketing which, if we get right, will deliver growth by opening new budget streams.
We ended our conversation talking about the biggest mistakes made with PR and communications by senior decision makers. Answering this made me feel every one of the 19 years I had worked in the industry because I can remember discussing the majority of these at the start of my career. That PR too often is seen as a one-off transaction rather than a sustainable investment that adds value over time. That PRs are expected to create compelling, effective content without insight into customer or product needs. And finally, that understanding ROI is vital but too often PR budgets don't allow for the depth of research needed. If there is good news it is that these themes are now front of centre for nearly every organisation – and that technology, by enabling real time management of vast data, has the potential to at last solve them.
A huge thanks to Mark and YATM for having me on the podcast.
Listen to the podcast here.
https://www.vuelio.com/uk/wp-content/uploads/2020/01/Podcasts-image.jpg
430
760
Natalie Orringe
https://www.vuelio.com/uk/wp-content/uploads/2019/09/vuelio-logo.png
Natalie Orringe
2020-01-31 12:19:59
2020-01-31 12:19:59
The evolution of PR and communications for You are The Media