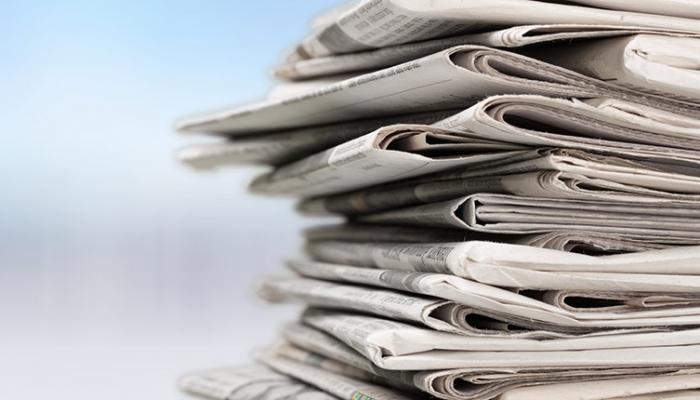 You may know the NLA as the company you have to pay a licensing fee to for access to print and online monitoring clips and coverage. It was founded in 1996 by publishers including Associated Newspapers, the Financial Times, Guardian Media Group and ESI Media to licence their copyrighted content for use by businesses, government bodies and public relations agencies. If you work in PR, it is a necessary investment for sharing the coverage you get in newspapers, magazines and news websites with your clients, co-workers or shareholders.
Here's what else you need to know about the service, and which licence might be best for you.
What is the NLA?
NLA media access, in its own words, is 'a publisher-owned rights licensing and publisher services business'. It manages collective rights on behalf of its members, enabling access to paper and digital copies of newspaper, magazine and news website content. It is used by media monitoring firms, press cutting agencies, PR agencies, in-house PR teams and freelancers – over 150,000 businesses are currently licenced by the NLA.
If you want to share coverage you or your clients get in the media with customers, or internally at your agency, the NLA is the place where you can get a licence to do that.
Why do PRs need an NLA licence?
Not having a licence and sharing copyrighted content would be like burning a DVD of a film and passing it on at the pub, but on a much bigger scale and with fewer 2001 vibes. The technology for sharing and using copyrighted content has (thankfully) moved on – a NLA licence will enable you to access and use the copy they manage, both internally and externally of your organisation or agency. A subscription to a media database or media monitoring service isn't likely to include an NLA licence as part of the contract because it needs to be held directly by the end-user.
Which NLA licence should you get?
Which licence you'll need depends on the size of your business, whether you're working in-house, and where you'll be sharing NLA-licenced content.
A PR Client Service Licence, exclusively for PR agencies, will grant you the right to supply articles from publications represented by the NLA in any format for your clients – but you'll need to pay a flat fee for each client you have. If your agency has a team of five or fewer, this licence will also allow for internal copying.
Standard PR Agency Licences also grant agencies the ability to supply those articles, but those shared with clients will need to be itemised – by format (hard copy, web), by client, content type and delivery. Find out more about the price list for this licence on the NLA website here.
There is also the Business Licence, for agencies who monitor the media for their own purposes and circulate content internally-only, and the Web End User Licence, which is the same but for online content.
And if you post clips on your social media pages or corporate website, a Corporate Website Republishing Licence is what you'll need.
Want something more simple? That'll be The Simplified Licence, which permits copying from all the newspapers, mags and websites represented by the NLA just like the Business Licence, the Web End User Licence, and the Standard PR Licence. It doesn't do the same job as the PR Client Services Licence or Corporate Web Republishing Licence, however, so check out more information on the differences over on the NLA Media Access website (along with some interactive forms for applying for the right one once you've found it).
How much does a licence cost?
It depends on the number of users, the size of your business, how many titles you monitor and how much you wish to share – work out how much it would cost for you on the NLA Business Licence page.
Which publications does the NLA cover?
Many – but not all of them. The NLA mostly licenses UK newspapers and news websites, but also some international titles and magazines. Look through the current list of publications an NLA licence can cover on the website.
Does the NLA affect titles with paywalls online?
Whether a title is paywalled or not, if the outlet is a member of the NLA, a licence from them is what you need.
Is an NLA licence all a PR needs to start sharing media content?
Well, not quite. Publishers decide which organisation will collect copyright on their behalf – some work with the NLA, some even manage this directly themselves, like the Financial Times. Thousands of other magazines and websites are licensed by the CLA (the Copyright Licensing Agency) – a CLA Media Consultancy Licence allows PR and comms agencies to copy and reuse published materials from these publications internally and with their clients. Search for what you can share with a CLA licence here, and find further information on the CLA website.
https://www.vuelio.com/uk/wp-content/uploads/2020/04/PR-Guide-to-the-NLA.jpg
430
760
Phoebe-Jane Boyd
https://www.vuelio.com/uk/wp-content/uploads/2019/09/vuelio-logo.png
Phoebe-Jane Boyd
2020-04-20 10:03:36
2020-04-22 12:26:33
The PR guide to the NLA