Beauty Blogger Spotlight with Hayley Hall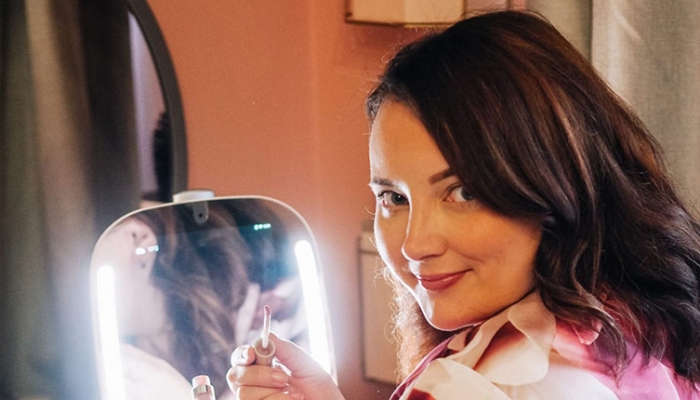 'The beauty industry is so intrinsically linked with how we feel about ourselves and has such a great power to boost our mood – which has never been more important.' There's much more to beauty than many people realise according to top 10 UK beauty blogger Hayley Hall. Read on for her looking-after-yourself-during-lockdown tips and make some plans for staying in this weekend.
What keeps you passionate about blogging on beauty?
The fact that there's always something to talk about, always something new to experience. But mainly because the beauty industry is so intrinsically linked with how we feel about ourselves and has such a great power to boost our mood – which has never been more important than now. Beauty has long been pinned as vacuous and superficial, but it's an industry powerfully intertwined with wellbeing and confidence.
What's your favourite thing to post about and why?
More thought pieces about trends, or explanations on ingredients; my background is in beauty brand development and marketing, so I like to be able to use my knowledge and understanding to build content that's more than just 'this is pretty, buy it!'
How have you had to change your approach and content now that people are self-isolating?
I'm still sharing reviews, recommendations and information – as the majority of my content is evergreen and relevant no matter the time. But I'm also adding in suggestions of things to do during lockdown, products that help (i.e. the best hand creams for cracked skin) and my own thoughts and observations. My content is always led by what's going on in the wider world, and this is no different.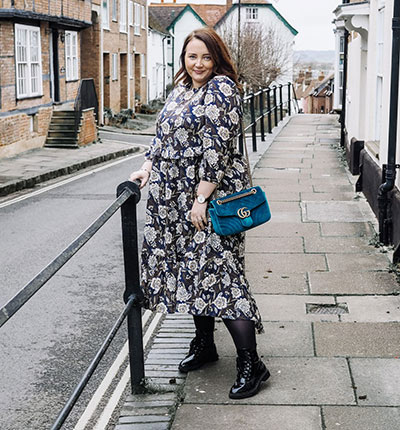 What beauty advice would you give people who are unable to get out and access the new beauty releases?
Shop your own stash! We all have so many products lying around that we forget about, so have a rummage in your cupboards and categorise them into products you can use daily and those you can reach for a treat; there are also so many things you can make from home – and Pinterest is a great source for that.
What makeup tips do you have for looking good on cam during video chats for work and keeping up with friends?
To be honest, looking good on Zoom is the least of our worries at the moment! But a decent radiant CC Cream fixes all issues, while a pop of lipstick makes you look more awake than anything else could!
Do you think the big beauty brands are open enough about their cruelty-free status?
They're getting better, but more transparency is needed on their supply chain and the ingredients they use; a lot of them undermine their own good work by only telling us half the story.
What have been some of the worst 'gimmick' products or trends over the last few years in beauty or makeup?
Vibrating mascaras – utterly pointless. Those awful lip plumping vacuum things that caused people to look like they'd been in a fight. And super long pointy nails are not my thing; how do you get anything done?!
How do you collaborate with brands, and which kind of brands do you really like working with?
Most of my collaborations start either with a pre-existing relationship or a query from a brand that loves what I do; a conversation usually ensues around what they want to achieve, what their budget or constraints are and what 'must haves' are in place. The best partnerships are two way and involve me in as much of the campaign as possible, right from the beginning of the brief writing process, and are long term – trust and engagement takes a long time to build, so a singular Instagram post won't build the level of sales most brands want alone. It's part of a much bigger puzzle.
For PRs looking to work with you and your blog/website, how would you prefer they approach you and with what kind of content?
Always on email (please don't Insta DM me – it's unprofessional, intrusive and hard to keep track of) and always with an angle or story, never a long list of expectations. If you ask me to guarantee coverage in return for a sample, I won't engage with you to be honest; but leave me to my own devices and I'm likely to share it in a way that's authentic and beneficial.
What other blogs do you check out regularly (whether beauty-related or not)?
Too many to mention! I have hundreds in my feed.
https://www.vuelio.com/uk/wp-content/uploads/2020/04/Hayley-Hall-Featured.jpg
430
760
Christina Pirilla
https://www.vuelio.com/uk/wp-content/uploads/2019/09/vuelio-logo.png
Christina Pirilla
2020-04-17 10:24:11
2020-04-17 10:24:11
Beauty Blogger Spotlight with Hayley Hall