The Times overtakes the Telegraph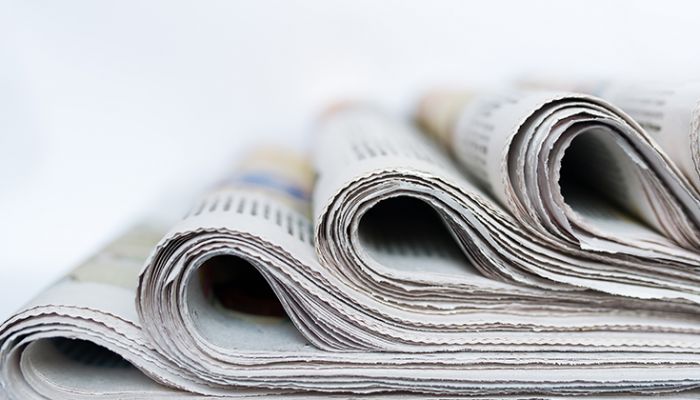 According to the latest monthly ABC figures, The Times has now overtaken The Daily Telegraph in circulation, with the former up 1.3% month-on-month and the latter down 14.2%.
As reported by Press Gazette, The Times sold 446,204 copies in December last year, while the Telegraph managed only 393,310.
The main reason for this change is bulk sales – papers delivered to businesses, hotels and organisations that make them available for free. The Times achieved over 93,000 bulk sales whereas the Telegraph has ceased the practice. If the two publications' circulations were compared on copies purchased directly, then The Times would still lag behind the Telegraph by some 40,000 copies.
Nick Hugh, chief executive of The Telegraph said: 'Building on our position as the UK's bestselling quality newspaper, we are embarking on a new long-term strategy to help secure a long and lasting future for original, trusted journalism.
'Our focus is on evolving the traditional publishing model to one that's fit for the 21st century. Central to this is building stronger and deeper relationships with our readers by encouraging at least 10m of them to register with us. In doing so we can deliver a more personalised and seamless multimedia experience across both print and the range of devices used by our readers.'
The Telegraph's current online strategy involves a semi-permeable paywall, with some content available for free but more requiring paid-subscription, labelled 'premium'.
This was actually covered in this week's Private Eye, which correctly predicted the Telegraph falling behind The Times' circulation but suggested 'email registrations' were 'worse than useless' as a viable business model.
That hasn't stopped The Times though, where growing digital subscribers is also on the agenda. Chris Duncan, managing director of Times Newspapers, said: 'The Times is justifiably proud to reach this milestone. We are equally proud of our double-digit growth in digital subscriptions and more than 2.5m registered users.
'This is testament to our continued investment in agenda-setting journalism and our relentless focus on keeping readers well-informed during turbulent times.'
The general figures for year-on-year circulations have seen a decline across every major newspaper apart from the London Evening Standard, which has increased 2.29% and the Times, which has increased 0.01%.
The Guardian, which this week switched to tabloid format to save money, was down 5.88% from December 2016 to December 2017.
Every major newspaper and their journalists are listed in the Vuelio Media Database. 
https://www.vuelio.com/uk/wp-content/uploads/2017/08/newspapers.jpg
420
760
Jake O'Neill
https://www.vuelio.com/uk/wp-content/uploads/2019/09/vuelio-logo.png
Jake O'Neill
2018-01-18 15:01:56
2018-01-18 15:01:56
The Times overtakes the Telegraph