Time to reflect and recognise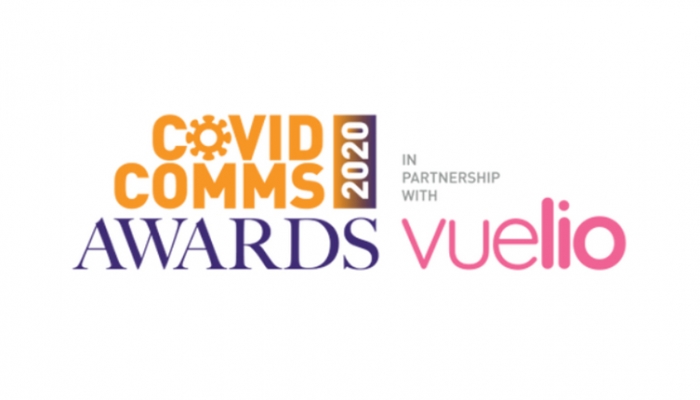 The last five months have seen nearly every aspect of the way we work changed. PR and Comms teams have managed fast changing news and policy against a backdrop of job losses, media fragmentation and an increasingly complex stakeholder landscape. It has been hugely challenging – but has also prompted an outstanding response.
As we begin to adjust to the 'new normal', we want to create a record of lockdown and share lessons learnt but also celebrate the brilliant efforts made. This is why we're delighted to partner with CorpComms Magazine on the CovidComms Awards that will take place in November. This week, I caught up with Helen Dunne, Editor of CorpComms, to discuss what they're all about and how people can enter.
Our webinar kicked off with Helen explaining how she had been inspired to develop the CovidComms Awards by a series of conversations with industry leaders who were determined that the exceptional work since the crisis began wouldn't be forgotten. In their view, too often the industry moves on without reflecting on what has gone before and the improvements that could be made.
For Helen, lockdown and the sustained crisis management had accelerated key trends that the industry had been trying to address for a number of years. How to make senior leaders more accessible and able to talk to internal and external audiences with authenticity. These are issues that have been quickly solved by Zoom calls where senior leaders are interrupted by children or pets and home decorations are on display.
The 'radical transparency' we've seen is part of a broader trend where PR strategy is increasingly aligned to customer and employee engagement. At last, internal and external communications are on equal footing with both critical to overall reputation.
Against this backdrop, Helen came on to talk about the awards and why she hopes people will enter. Firstly, the award categories have been designed based on what has emerged as critical during the crisis including leadership, wellbeing and comms designed for essential workers. The hope is for the awards to be as accessible as possible with reduced entry fees and nomination forms that require only 500 words (max). Judging will happen remotely and shortlisted alongside winning entries invited to share their insights with the industry. It will create a record that we hope inspires the industry into the future.
Finally, recognising that many still feel uncomfortable about 'mass' events, the awards night itself is being planned to be entirely virtual but with options for 'at home' celebrations to take place simultaneously. Knowing CorpComms, it will still be a night to remember even if radically different to what would normally happen!

To find out more, and most importantly, to enter before the early bird deadline on 4 September, go to covidcommsawards.com/about.
https://www.vuelio.com/uk/wp-content/uploads/2020/06/covidcomms.jpg
430
760
Natalie Orringe
https://www.vuelio.com/uk/wp-content/uploads/2023/09/vuelio-logo-200px.png
Natalie Orringe
2020-09-01 15:00:33
2020-09-01 15:03:47
Time to reflect and recognise