Tips on investing in and getting the most out of analyst relations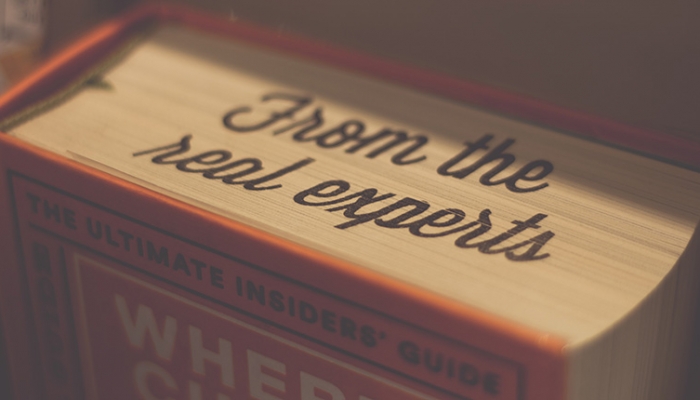 This is a guest post from Erin Lovett, senior account manager at Missive.
Analyst relation programmes are an important part of most large business' media strategies but are often overlooked by growing companies. It's easy to understand why – there are no quick wins, and usually, no editorial coverage secured.
This begs the question: Why do large technology companies place such importance on their relationships with industry analysts? Is it really worth the investment?
The short answer is yes. For the long answer, keep reading.
What are analyst relations programmes?
Fundamentally, they are programmes of regular communication with industry analysts that work for independent consulting and research firms. Some of these companies, such as Gartner and Forrester, you have probably already heard of. These are large consultancies, with analysts across a wide range of sectors based all over the world. There are also small analyst firms with a niche focus – such as Beecham Research, that specialises in the internet of things (IoT), and Goode Intelligence, that reports on digital identity, authentication and biometrics.
Analysts within these companies usually have a specific technological/sector remit, and two primary responsibilities:
1. Writing reports investigating the state of their market and the players within it, including analysing financial data to track market share.
2. Providing bespoke consultancy to their clients, from go-to-market strategies to selecting technology vendors.
As such, positive relationships with industry analysts can have a variety of benefits for technology companies.
Inclusion in analyst research reports
Large companies that have commercial relationships with analyst firms can access their reports and use them for guidance on the best approaches to take and technology providers to work with.
Being included in an analyst report, such as this Gartner report, made available for free download by Rancher, gives your business credibility. It shows that, after intensive research and due diligence by real experts in the space, your company has been recognised as a key player.
Being referenced in bespoke consultancy
Large businesses often work with one or more analyst firms on a commercial basis, paying a significant annual fee for not only access to reports, but direct access to the analysts themselves. This enables analysts to elevate the guidance provided to individual businesses, from industry best practices, which are included in analyst reports, to 'What is the best solution for our specific problem?'
The pinnacle of analyst relations is for your tech company to have a strong relationship with the analysts providing this consultancy. Analysts are true experts in their area, usually with a relevant technical or academic background and, as such, are well-respected by their clients. If a Gartner analyst recommends a particular tech provider to an enterprise-scale company, the likelihood is that the company will heed their advice
Impact on media footprint
Journalists often use analysts as a resource for long form articles and feature pieces. Although most publications do not have the budget to purchase analyst reports, analysts are happy to be quoted in the media, as this elevates their reputation and that of their employer.
Similarly, analysts are often invited on to conference agendas, as they are the ultimate experts in their sector.
If you have a strong relationship with an industry analyst that knows your business well, they may use it as a case study when speaking with journalists or on the speaking circuit. This raises your company's profile and earmarks it as an industry leader.
Between report inclusion, bespoke consultancy and media impact, successful analyst relations programmes increase brand awareness, your company's credibility in the market, and ultimately, sales.
https://www.vuelio.com/uk/wp-content/uploads/2020/10/Missive-Monday-PR-Club.jpg
430
760
Phoebe-Jane Boyd
https://www.vuelio.com/uk/wp-content/uploads/2019/09/vuelio-logo.png
Phoebe-Jane Boyd
2020-10-12 09:14:59
2020-10-12 09:14:59
Tips on investing in and getting the most out of analyst relations