Beauty Blogger Spotlight: Ronke Adeyemi, Brown Beauty Talk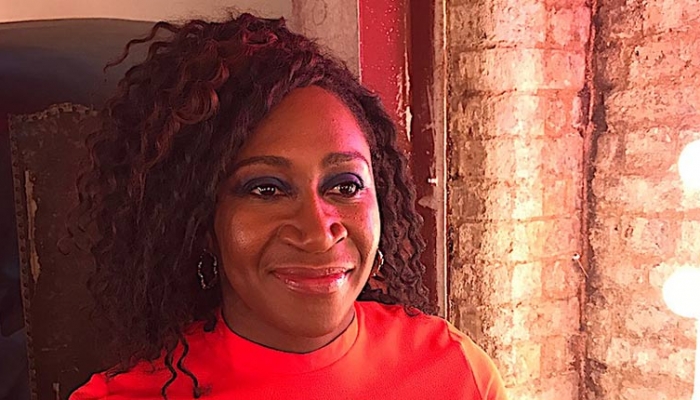 We talk beauty with Brown Beauty Talk's Ronke Adeyemi, whose love of reading magazines led to a passion for writing, a career in marketing and PR and creating what is now one of our top ten beauty blogs in the UK.
Ronke shares the formation of Brown Beauty Talk, what it was like to relaunch during lockdown and the importance of brands appreciating their Black female audience.
What attracted you to beauty/grooming blogging and what keeps you passionate about it?
I have always been interested in beauty as a teenager and used to get my fix from reading magazines. I was a mag addict. Also, writing was always my passion and after doing a PG in mag journalism I actually went into marketing and PR, which is where I remained. I started blogging back in 2008 in the early days but the topics I covered were a mix of lifestyle and pop culture. I was very active on Twitter and Instagram and saw a gap in the market on Twitter for a discussion for Black and Asian women to talk about beauty topics. So, in 2013 we launched the first Twitter chat about beauty from a Black and Asian perspective. It was called brown beauty talk and the rest is history.
I love newness so anything that is breaking news gets me interested. Plus, I love story telling – add that to the instant gratification and total control you get from pressing the 'publish'. I love the idea that I can write what I like when I like (within moderation, of course).
What's your favourite thing to post about and why?
Anything that my readers can relate to and that they can engage with really excites me. I also like writing about the experiences my readers face when it comes to purchasing beauty products, the way they are treated as consumers. Posts such as whether Black Lives Matter is a movement or moment and our post about the way Black female consumers are treated over the beauty counter were really exciting to share. I also love featuring the wonderful Black-owned brands that are out there and seeing the excitement I get from readers who have never come across these brands before.
How did you change your approach and content during lockdown?
Well, we relaunched on 1 June (after a nine-month hiatus) smack in the middle of lockdown and right after Black Lives Matter exploded so not only was it great timing but our content was more relevant than ever. Everyone was keen to find out about Black-owned beauty brands and while the publications were featuring them, they were focusing on US brands. So, we made an effort to look for UK Black-owned beauty brands. That was what made us stand out.
What selfcare/beauty/grooming advice would you give people who are unable to get out and access the new releases?
No need to worry – it's all online! If you are an influencer, the PRs and brands are all hosting virtual press days and launches. If you are a consumer, there are some amazing websites (such as Hair Pops, Spring London and Detangled Hair) who stock beauty brands and also great apps (such as SLAPP) where you can virtually test and try products. Also, if you shop with a small brand, the brand owner will be able to give advice about the right products to use.
What tips do you have for looking good on cam during video chats for work and keeping up with friends?
I make sure my skin is in good condition by following my skin regime which is cleanse, tone and moisturise with a facial scrub once a week, and a face mask on weekends. For videos, I will put on mascara, blush and a bold lip.
Do you think the big beauty/grooming brands are open enough about their cruelty-free status?
I think brands have become more forthcoming recently but there is still a lot of work to be done.
What have been some of the worst 'gimmick' products or trends over the last few years in the sector?
Anti-ageing. The whole concept is just wrong. How can you stop ageing? And why would you want to? Women need to be encouraged to grow old gracefully, not to be ashamed of it. Brands should empower women by advising them of the right tools to use that will help them to make the most of themselves, not shame them into trying to look younger.
How do you collaborate with brands, and which kind of brands do you really like working with?
Recently, we launched the first beauty directory for Black-owned brands. It lists haircare, skincare and makeup products along with beauty boxes, candles and diffusers. This can be downloaded for free from our website.
We also work with brands on a consultancy basis where we provide consultations, market research, focus groups and blogger outreach. Prior to lockdown, we used to host lots of events – we have worked with Bobbi Brown, NARS, Urban Decay and MDMflow but now, that is all online.
We place sponsored posts on our Instagram platform and website as well as adverts.
I enjoy working with brands who appreciate Black female consumers; they do not need to be experts when it comes to Black women as long as they are happy to listen and take our comments onboard.
For PRs looking to work with you and your blog/website, how would you prefer they approach you and with what kind of content?
An email with a press release detailing the brand, product or service always works well. Just keep it simple. What I am after is a really good story that I can sell to my audience. So, anything that has up to date stats on Black female beauty consumers, trends and insights would be great to hear about.
What other blogs do you check out regularly?
I enjoy reading Into the Gloss and Get the Gloss.
https://www.vuelio.com/uk/wp-content/uploads/2020/10/Ronke-Adeyemi.jpg
430
760
Holly Hodges
https://www.vuelio.com/uk/wp-content/uploads/2019/09/vuelio-logo.png
Holly Hodges
2020-10-12 15:01:20
2020-10-12 15:01:20
Beauty Blogger Spotlight: Ronke Adeyemi, Brown Beauty Talk