Travel, Luxury and Lifestyle Blogger Spotlight with Sarah Barthet, Dukes Avenue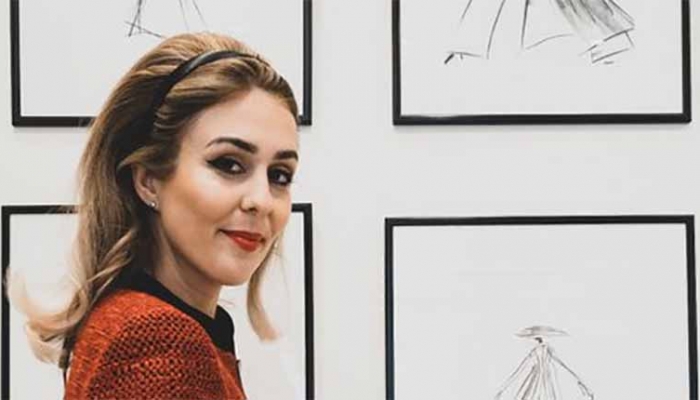 Blogging about travel and luxury on Dukes Avenue has been Sarah Barthet's ticket to freedom. Needing an outlet outside of her work in the corporate and male-dominated field of finance, Sarah started her blogging journey in 2018 and has now made it her full-time career.
Find out how time in the finance industry can help with becoming a successful blogger (the pitching and networking skills help) and what kind of experiences writing about luxury can bring.
How did you get into blogging and what does it mean to you?
I began my blogging journey in early 2018. I had heard about blogging before, but I had no idea that you can actually make a career out of it. I had been feeling unfulfilled by the world of finance for some time – the excitement I had for it ten years ago just wasn't there anymore. Travelling and luxury goods have always been a passion of mine. Travelling specifically was something I knew I wanted in my adult life, but I was first introduced to luxury goods when I was 18. At the time, I worked in a perfumery while I was studying for my undergrad degree in economics. When I learned that blogging could be a viable career option, I started planting the seeds to make this my new career path. It wasn't until July 2019 that I felt ready to say goodbye to finance and become a full-time blogger and content creator.
Blogging has been my ticket to freedom and it was my creative outlet in a world that was so corporate and male-dominated. I am now free to be myself, free to work on projects I am actually passionate about and free to create my own working hours. I'm also now my own boss – and you cannot put a price on that feeling.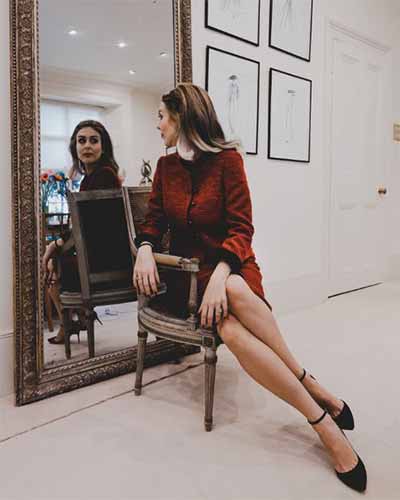 In what ways does your background working in finance influence you in your role as a blogger?
While I no longer enjoyed working in finance towards the end (just because I knew where my passions lay and it wasn't in stock markets!), I am actually very grateful for everything I learned and experienced in those ten years. I had always worked within investor relations and business development, and that also meant that I initially had to prepare monthly newsletters, update the firm's website, create pitchbooks and communicate any firm updates to investors or fund databases. As my career progressed, I eventually began travelling to meet with investors, to attend conferences and to present the firm I was working for at the time. The funny thing is I do all of these things now. I write a weekly newsletter for my audience, I set up and run my website single-handedly, I create and use my own pitchbooks. I also attend industry conferences, network and instead of pitching to investors, I now pitch to brands.
Being in the corporate world for so long meant that I went into this new role with a set state of mind. I treat this like a business, not a social media popularity contest. I have a system for emails and for diary management; all of my work is done with contracts and a high degree of professionalism is incredibly important to me. Ultimately, I want the star of this show to be my brand, Dukes Avenue, and I want the brands that I work with to expect a high level of quality from the work I produce.
What are the most enjoyable aspects of running a blog?
Learning all the time. Whether that's about different brands I would never have been exposed to previously or learning about this new industry I find myself in. I also love that I can steer which way this business moves and that is not something that I could do previously. I'll also admit that being my own boss is pretty amazing, even though it means that I now put so much more pressure on myself.
What are some of the challenges you face?
Being a one-(wo)man band. I find myself having to be a writer, photographer, photo editor, student, social media manager, SEO analyst, web developer, business development manager and Pinterest expert. Among all of these things I also need to travel, attend conferences and network. To fit all of this in within a 24-hour day is extremely challenging and I definitely do not get as much sleep as I would like or need. I hope that by the end of the year I will be able to expand my team so that I can offload some of these tasks to people that are actually much better qualified to do them, so that I can focus on writing and content creation.
What makes the luxury travel and lifestyle blogging community different (and better!) than others?
The blogging community overall is one of the best things about this. Everyone is so supportive of one another and happy to share tips and tricks picked up on the way. To me luxury is all about the experience – experiences like jet skiing around a tiny island in the Caribbean, like running around in a sunflower field or exploring hidden waterfalls when there are few others around. It's discovering new or under the radar brands that have been crafted with such finery but are not mainstream. That to me is true luxury lifestyle and why I decided to make it my niche.
On another note, I also want to be as authentic as possible. I only blog about things I have actually experienced, and admittedly my career in finance allowed me to do this. Had I not have had this career in finance, I probably would not have had the pleasure of staying at some hotels, or visiting some countries, or buying certain luxury goods. In a world of Instagram contrivance, being genuine is incredibly important to me.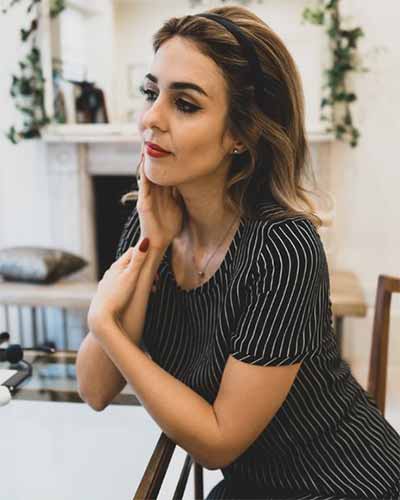 How do different social channels feed into your blog?
Pinterest is probably the channel that feeds into my blog most. People use Pinterest to find things to do, try or buy, and that means that it is a great segway to the blog. Ultimately, I always want my articles to be answering a question that the reader has.
In terms of social media, I would say Instagram is the only social media app I spend much time on, and it definitely is useful for directing my audience to the blog – but definitely not as much as good SEO or Pinterest.
How do you decide what content to focus on?
I try to mix it up across a number of content pillars, with an overall theme of luxury lifestyle. To me that means travel to new places (think travel guides and hotel reviews), trying new restaurants, fashion and beauty reviews and lastly, I also include the odd article on career advice – because after all, a successful career (in whatever industry) is needed to do all of these things (at least for most of us).
Where is your favourite place you have travelled to?
My favourite holiday destination, hands down, is Tobago! There is nothing I didn't like about it! From the people, to the food, to the beaches. There are so many other places I enjoy though like the UAE, Oman and – of course – pretty much anywhere in Italy.
What are the best collaborations you've worked on?
I feel lucky that despite being relatively new to all of this, I have worked with some amazing brands. In the hospitality space, these include hotels such as the Park Hyatt and the Hyatt Regency, the Kulm in St. Moritz and the Grand Hotel Kronenhof in Pontresina. I have also worked with some incredible beauty brands such as Sothys Skincare, Manos Gerakinis Parfums, Great Lengths and so many more.
Do you accept press releases?
If the press release relates to anything in line with the Dukes Avenue brand, I will generally reply and enquire as to whether there is a way that we could work together going forward.
Do you have a good relationship with PRs? What advice would you give to PR professionals who want to work with you?
I do! A lot of the work that I am getting (and offered) lately is through my relationships with PR professionals. My advice to PR firms is to reach out via email or my website! I love making new connections and always prefer face-to-face meetings to start the relationship.
What are your future plans for your blog?
So many! In the short-term, my plan is to build out the blog and expand the team so that I can spend more time on learning about new destinations, hotels and products and step away from the backend part of the business. This will allow me to create even more content for readers.
In the long-term, I want Dukes Avenue to become a brand with a mark of quality in the hospitality, fashion and beauty space. I have many plans in my head that I have had for years, and will reveal all when the time is right! I'm a long way off from where I want to be and I'm excited about where I'll be this time next year.
Image credits: hair styling @sophiethomashair and photography @misslittleemily1.
https://www.vuelio.com/uk/wp-content/uploads/2020/01/Sarah-Barthet-Featured.jpg
430
760
Christina Pirilla
https://www.vuelio.com/uk/wp-content/uploads/2023/09/vuelio-logo-200px.png
Christina Pirilla
2020-01-23 15:42:14
2020-01-23 16:22:41
Travel, Luxury and Lifestyle Blogger Spotlight with Sarah Barthet, Dukes Avenue