The biggest travel & tourism trends of 2020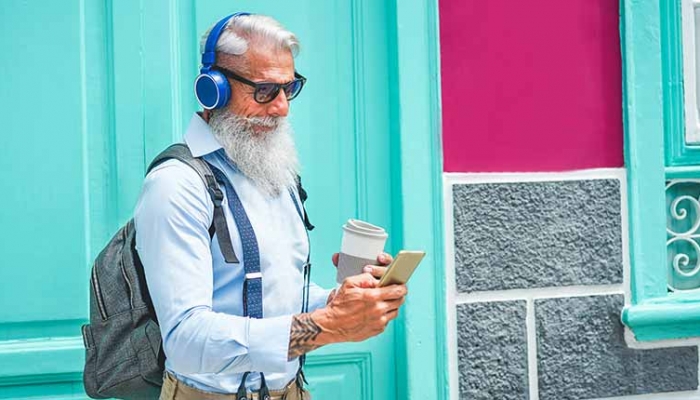 This is a guest post by Frank Marr, Co-founder, AM+A Marketing & Media Relations.
A New Year means a new set of trends that will define travel and tourism. AM+A's team of industry experts give their predictions for the biggest 2020 travel trends to look out for…
Conscious travel and its effect on supply chains
As environmental concerns continue to dominate the public conscious, they will increasingly impact 2020 travel trends. Consumers want to reduce their carbon footprint and are expecting organisations to do more to help them with this.
The Guardian newspaper made a 2019 climate pledge and encourages readers to consider the environmental impact of their holidays. EasyJet now offsets carbon emissions by operating with a net-zero carbon flights across its entire network. Expect to see organisations increasingly considering their own supply chains and how they can better support the environment and local communities.
Tech travellers: Digital decision-making
2020 will see travellers put more faith in the hands of technology when it comes to holiday decision making processes. 59% of global travellers want technology to offer them 'wildcard' and surprise options to introduce them to something entirely new. 46% will use an app making it fast and easy to book activities in real time while travelling and 44% will use an app that allows them to pre-plan activities in one place.
AI is now at a place where it can offer new, exciting experiences to consumers based on preferences, previous trips and other key factors. Watch out for Hopper, Airbnb and Google Trips to all make big waves in this area during 2020.
Second City Travel Boom
Another way that destinations are seeking to combat over-tourism is by helping focus on alternative locations. The consumer desire for such experiences is also rapidly increasing. Expedia has seen a 200% rise in interest of Vinicunca (Rainbow Mountain) instead of Machu Picchu, highlighting an 'alternative bucket list' mindset.
According to Booking.com, 54% of global travellers want to play a part in reducing over-tourism and 60% of travellers are keen to have access to a service that recommends destinations where an increase in tourism would have a positive impact on the local community.
Embracing JOMO (The 'Joy Of Missing Out')
2020 has seen wellness, sustainable and responsible tourism all emerge as ways to combat over-tourism, and travellers are increasingly looking to get away from the generic for authentic experiences that evoke lasting emotions and connections with their travel.
A Sustainable Travel Report released by Booking.com last year stated 87% of travellers wished to travel sustainably and The 2018 Global Wellness Tourism Economy study predicts wellness tourism will be worth $919 billion by 2022. Forget the 'fear of missing out' – 2020 is all about the 'joy of missing out'.
Greener, slower, deeper travel in 2020
We live life at a dizzying pace, and in 2020 reducing the speed of life, and specifically how we travel, will be more on the minds of global travellers than ever before. Booking.com claims 61% of travellers are looking to take a longer route to experience more of their journey.
Booking.com also suggested 62% of visitors want to go on a trip where transportation was part of the experience. This is evidenced by a 64% rise in consumer interest in taking historical train journeys such as the Flying Scotsman or Orient Express
Another factor to consider is the growing environmental concerns surrounding flying – 2020 will see an increased number of travellers snubbing short haul flights for train travel, specifically among Millennials and Gen Z.
To join a free training course on Sustainable Leadership Management featuring AM+A's Frank Marr click here. Want more on travel? Check out the UK Top 10 Travel Blogs.
https://www.vuelio.com/uk/wp-content/uploads/2020/01/2020-Travel-PR-Trends-Featured.jpg
430
760
Phoebe-Jane Boyd
https://www.vuelio.com/uk/wp-content/uploads/2023/09/vuelio-logo-200px.png
Phoebe-Jane Boyd
2020-01-24 11:31:27
2020-01-24 11:31:27
The biggest travel & tourism trends of 2020