Travel spotlight: Monica Stott, The Travel Hack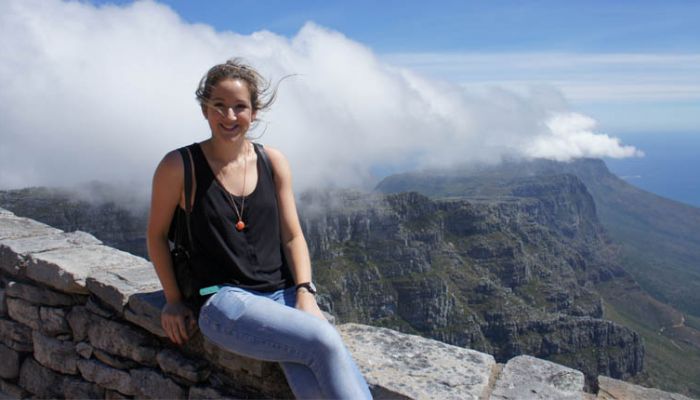 Monica Stott has been ranked once again with her blog The Travel Hack in the top 10 travel blogs. Originally started while camper vanning her way around Asia and New Zealand in 2009, The Travel Hack is now based in the UK but includes global adventures with Monica and her family.
Here, Monica tells us all about her use of different social media channels, the best places in the world for food, her advice for PRs – including the best example of a collaboration request – and her favourite other bloggers.
How do you describe what you do to other people?
It really depends who I'm talking to. I tell most people I'm a travel blogger and I feel like most people understand what that means. They usually assume my blog is a hobby rather than an established business and I often have an awkward couple of minutes where I try and tell them I actually make a living from blogging! I tell them I write about my travels and share advice, inspiration and guidance for anyone wanting to replicate my trip and that I work with travel and lifestyle brands to promote their products, services and destinations.
But if I'm talking to someone who is older or someone who doesn't really use the internet then I tell them an 'online travel writer'. This is essentially what I do, and it saves myself a lot of time and questions!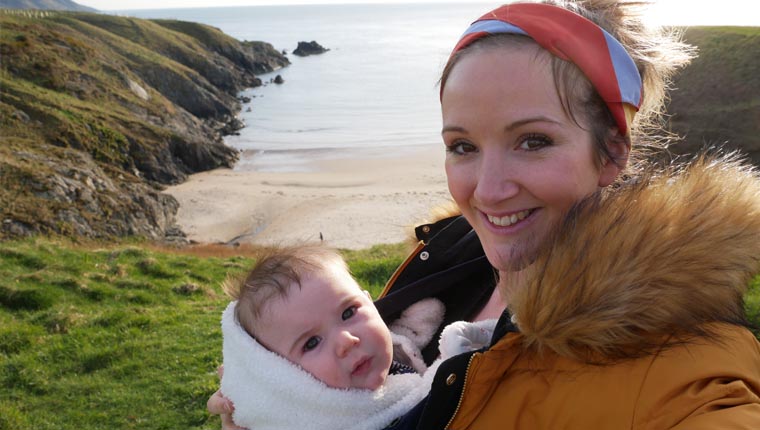 How do different social channels work with your blog?
I do use different social channels very differently.
Pinterest (if you can call it a social channel) drives a lot of traffic but I mostly have that all automated through Tailwind.
Facebook also drives a lot of traffic and has the most potential for something to go viral thanks to the ease of sharing posts, so I try to focus on creating posts people want to share.
Twitter seems to be mostly other travel bloggers so this is a great space for networking with my fellow bloggers and PRs.
Instagram is my favourite, although can be tricky with the algorithms and the need to spend a lot of time on the channel to see any major results. I see my Instagram grid like a shop window into my blog, one glance at this and you should get a feel for what The Travel Hack is all about. My grid is currently very blue and outdoorsy and this reflects a lot of the outdoor trips I've been taking recently.
Instagram stories is where the magic really happens. This is where I share everything and where I feel a real connection with my followers. This is where we chat and they ask questions and they get a glimpse into my whole life, not just my travels.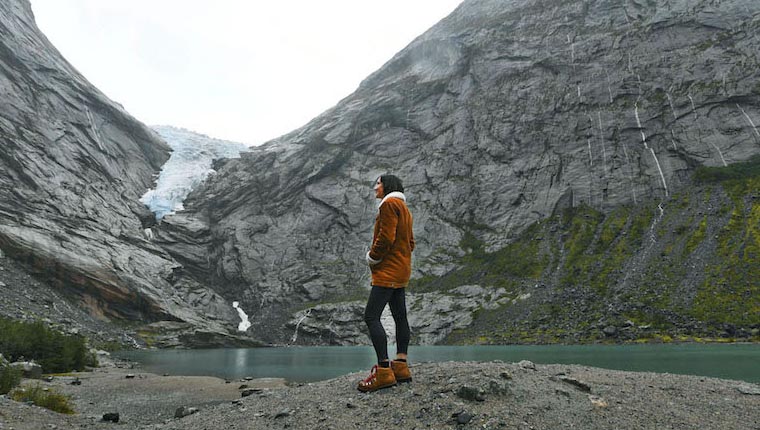 Do you think travel blogging will be your job forever?
I really hope so, but I think it will be VERY different in years to come. Travel blogging has changed so much over the past five years so it's really exciting to see how it will change and evolve over the next five years.
Travel blogging is my dream job and it's equally amazing and terrifying to find yourself doing your dream job! I feel so lucky but I'm constantly nervous about slipping and the dream shattering. I don't think this is a bad thing though, it keeps me on my toes and pushes me to keep learning and evolving. Blogging is all about learning new skills and adapting with the ever-changing technologies available to us.
It's a very exciting time to be a blogger and I can't imagine doing anything else!
Where's the best place in the world for street food?
I think everywhere has good street food these days because it's such a huge trend and so many people are entrepreneurial foodies who want to start small businesses as side hustles to their day jobs.
But I'm going to have to say Thailand because this is where I properly discovered street food (many, many years ago!) I'd never had such fresh, tasty, delicious and cheap food before in my life! I hadn't eaten much Thai food before my first trip to Thailand and I was instantly hooked on those creamy, spicy curries with sticky rice.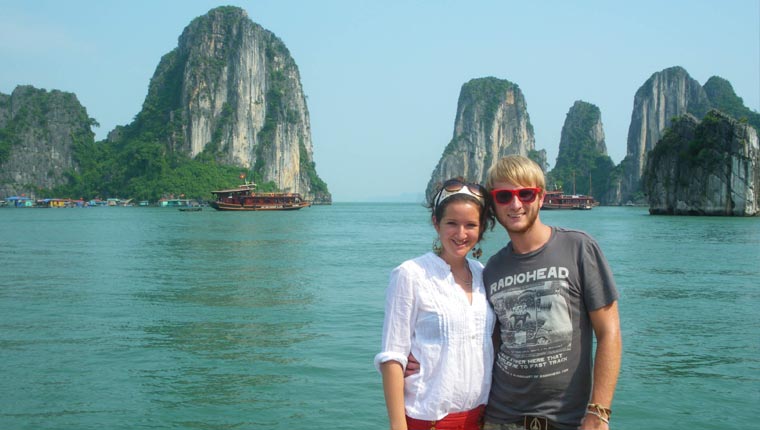 Which country has the friendliest locals?
Every country I've ever visited has the usual mix of horribly rude people and wonderfully welcoming people. I think people are essentially the same all over the world, it's just some countries have chattier locals than others. I think it's often down to confidence too.
I really enjoyed a trip to the Maldives when my son was nine-months-old because the locals were so friendly and welcoming with babies. We hadn't expected it to be such a baby-friendly place to visit but they loved our son and were so kind to him. Everyone on the island knew his name and the hotel staff would offer to entertain him while we ate our dinner. I think you can tell a lot about a person by the way they react to children and the people in the Maldives were lovely.
What's your favourite mode of transport?
Electronic bike! I've just returned from a trip to Switzerland where I did some mountain biking on an e-bike and it was amazing. You can either choose to put very little effort in and coast along without breaking a sweat, or you can put a normal amount of effort in and ride twice as fast! It's so much fun and I really can't wait for e-bikes to become more affordable so they're an everyday mode of transport.
Other than e-bikes I'd have to say planes because they open up the whole world for us. Flying is incredible and it's relatively inexpensive too, making the world such an accessible place for us.
Do you accept press releases?
Yes!
Like most bloggers I get over a thousand emails a day so I usually read a small percentage. If something sparks my interest, I'll definitely read it and it often leads to something on the blog. I'm much more likely to read it if it comes from a PR already in my address book or someone I've worked with already.
I think press releases can be an opportunity many bloggers miss out on. It's worth noting that when a brand or a PR sends you a press release, it's because they have something they want to promote so it's a great opportunity to get in touch and see if there's a way to collaborate.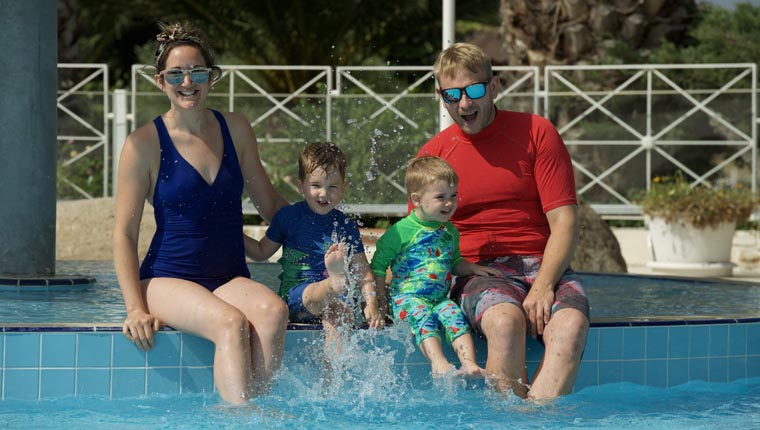 What are the best collaborations you've worked on?
I'm currently on a press trip with Jurys Inn, the hotel chain. It's my second time working with them and I love working with this brand. They let me know what they want to achieve, the messaging they want to get across and the purpose of our collaboration, and then they allow me to make the creative content decisions. They trust me to incorporate their messaging into my content and, because it's a brand I genuinely love and their whole ethos aligns perfectly with The Travel Hack, it's a message I can incorporate naturally and with wholehearted enthusiasm!
I've been doing this for 10 years and I understand what my audience respond to and what type of content has the biggest impact, both for immediacy and longevity. I've worked with countless brands to incorporate their messaging into my content so I love it when I'm given the trust and the freedom to create the content I know my audience will respond to.
What advice would you give to brands and PRs reaching out to you?
Know what you want to get out of a collaboration and tell me straight away! I often spend days going back and forth on emails with brands while I try and decipher their cryptic messages and find out what they really want!
It's so much easier when a brand emails and says, 'We've got a new product and we'd like you to feature it on your blog and Instagram feed. Attached is a description of the product and some photos. We'd like two blog posts, one to be a dedicated review and one to be an editorial style post where the product is naturally featured. We'd like two Instagram photos which we'd like to re-share on our feed and we want them to be candid and natural photos similar to the style on the mood board attached. If you're interested, please tell us your fee and your turnaround time for this content.'
This would be the dream!
But if the brand is new to working with bloggers then I'm equally happy if they're honest and say they don't know what kind of content I can produce but they have a budget of X and they'd love to know what I could do with that and the kind of reach I would expect to achieve.
I get so many emails from brands saying, 'Please send us some ideas about how we can collaborate.' I'm definitely an ideas person and I could sit down and spend all day writing down a thousand ways we could collaborate, so it's really nice when a brand are specific about what they want to get out of a collaboration and the size of the collaboration they have in mind. Once I know the purpose of the collaboration and the budget they have in mind, I can reply with a detailed proposal with clear examples and reports from similar campaigns I've worked on in the past.
What other blogs do you read?
I read so many!
I love Hand Luggage Only as they travel so much and have such a huge variety of incredible trips.
I like Twins that Travel for their honesty when it comes to travel and I love the way they encourage people who feel nervous or anxious to get out of their comfort zone and travel.
I love seeing the collaborations between Wanderlust Chloe and An Adventurous World. They have separate blogs and often travel separately but the newly engaged couple also make incredible videos when they're together.
I like Katie Ellison for family travel and WishWishWish for stylish travel guides. I love girl tweets world for honest and funny travel posts, especially now she has an adorable baby boy. I follow Tigerlilly Quinn because she has this amazing way of making everything look so stylish! And I've recent discovered Emily Norris for family content and clever mum hacks!
And finally, I love The Girl Outdoors as her whole blog makes me want to put my walking boots on and go outside! So many 'influencers' are all about selling clothes and makeup but Sian's blog is the opposite and is a breath of fresh air that always reminds me that happiness comes from the little things and being outdoors!
https://www.vuelio.com/uk/wp-content/uploads/2019/06/Travel-Hack.jpg
430
760
Holly Hodges
https://www.vuelio.com/uk/wp-content/uploads/2019/09/vuelio-logo.png
Holly Hodges
2019-06-28 13:54:38
2019-06-28 13:54:38
Travel spotlight: Monica Stott, The Travel Hack