TV companies took extra measures to support vulnerable freelancers during lockdown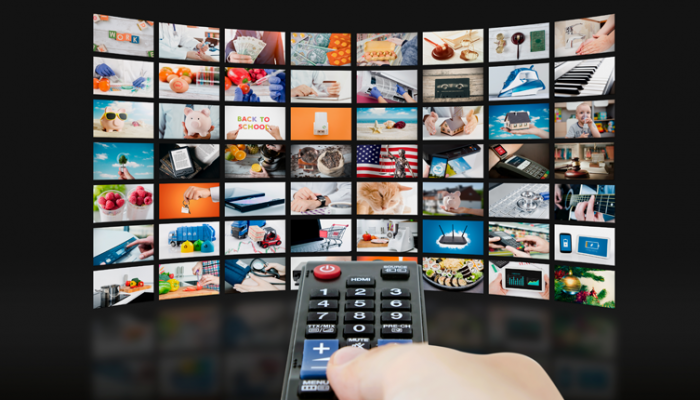 Leading Television companies Netflix, Sky and Channel 5 gave evidence to the House of Commons Digital Culture, Media and Sport Select Committee earlier this week. All three confirmed they had taken steps to support freelancers and others who were prevented from undertaking film and television production at the height of the pandemic.
Benjamin King, Director of Public Policy, UK and Ireland at Netflix pointed out that on a global level the company had established a $150m hardship fund and, specifically in the UK, Netflix 'worked with the BFI to set up a fund to support the hardest hit by the pandemic in the film sector' and then donated £1m to the fund. He also said that the company worked with the director Sam Mendes to establish a similar fund to support the theatre sector and Netflix donated £500,000 to this fund as well. King said Netflix valued the theatre sector as 'very important to the screen sector in terms of nurturing talent' and providing a pipeline for future production as well.
Sky's UK and Ireland Director of Policy, Ali Law said the company had supported all the freelancers it employed on a PAYE basis, mirroring the Government's furlough scheme but not using it, so these staff will receive 70% of their average monthly pay until the end of October.
Channel 5's Maria Kyriacou who is President, Networks UK and Australia at ViacomCBS – the Channel's parent company – said it had contributed to a TV and Film fund to help freelancers and supported industry calls for insurance cover for the most vulnerable. Channel 5 also ensured that production kept going as much as possible and it has 120 shows in production at present.
The Committee session on 'The future of Public Service Broadcasting' also heard that all three companies valued the role of public service broadcasters (PSBs), especially the BBC, in terms of programme making and nurturing talent.
 Anne Mensah from Netflix was asked about the long-term viability of the license fee and said she believes in the long-term sustainability of the BBC and added that she supported the ideas of a UK creative economy built in different ways with both a subscription and license fee model operating together. Asked about the size and impact of public service broadcasting in the UK, Benjamin King from Netflix said that 80% of commissioning in UK comes from PSBs with under 20% from 'streamers' like Netflix. He added that the impact the BBC has had is one of the main reasons that 'we have made our home here in UK'.
It was pointed out that average daily viewing time on Netflix alone had increased from 30 minutes per day to over an hour, but it was unclear how long term this trend would be.
The Committee heard that local and national news was still a huge focus for the PSBs and therefore not a focus for streaming services like Netflix to get into given their ambition to focus on 'the things we can do best' according to Anne Mensah, but she added the PSBs should secure a sustainable footing so they can focus on the news and sport programming they are best at. She noted also that PSBs were 'terrific training schools' to nurture talent in this sector.
Sky TV noted it had seen a 40% reduction in income in the second quarter of 2020 and that many customers had paused their subscriptions, however almost all had now returned as full subscribers. Asked if Sky's 24,000 UK jobs were now safe given a reported 9.4% reduction in profits, Ali Law said there was still 'a significant level of uncertainty' but insisted the company still had major plans to double UK investment by 2024 including the construction of new studios at Elstree. Law added that the UK benefits from having an 'incredible thriving independent production community' which was helped by the likes of Channel 4, ITV and BBC using them as well. Asked if Sky would be interested in moving into the regional news sector, Law said that there were 'already two subsidised broadcasters in the regional news market' and that he believed the company now had the right-shaped portfolio.
Speaking on behalf of Channel 5, Maria Kyriacou said the channel had a distinctiveness from other public service broadcasters which it didn't want to lose. She added that while the channel wasn't the first port of call for many viewers, it was still seen a 20% increase in growth in its  prime time hours viewing figures and highlighted the success of its 5pm news programme, Jeremy Vine's programme on five days per week and new successes like 'My Yorkshire Farmer' and 'Bettany Hughes Greek Odyssey'. She concluded that while most of the PBSs had now seen their viewing figures reduce after lockdown restrictions were loosened, Channel 5 had not yet seen a drop-off in viewing figures.
https://www.vuelio.com/uk/wp-content/uploads/2020/09/Tv-companies.png
430
760
Sam Webber
https://www.vuelio.com/uk/wp-content/uploads/2019/09/vuelio-logo.png
Sam Webber
2020-09-18 11:29:03
2020-09-18 11:29:03
TV companies took extra measures to support vulnerable freelancers during lockdown