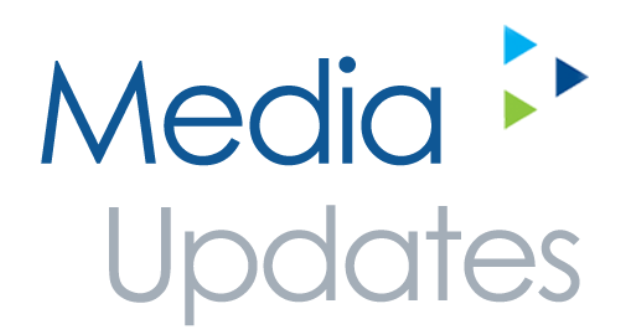 This week's Media Updates covers changes at news titles including The Independent News and Media group, ITV News and The Ross Gazette; fashion and lifestyle changes at Vogue, ShortList and Woman's Weekly; business changes at The Yorkshire Post and Aceville Publications and Technology changes at TechWeekEurope. Also, find out what's new on Cision's blog including the Top 10 UK Outdoor Recreation Blogs and interviews with prominent journalists and bloggers.
News & Current Affairs
Fashion, Lifestyle & Entertainment
Business & Finance
Aceville Publications has appointed Jerome Smail editor of Hotel Business magazine while Sarah-Jane Lampe has been appointed editor of Craft Business
Naomi Rainey has announced via Twitter that she has joined The Yorkshire Post as a business reporter
Health, Science & Technology
Duncan MacRae has announced via Twitter that he has been appointed chief editor of TechWeekEurope
Cision Blog
Outdoor Recreation Blogs UK Top 10
Make the most of the outdoors while the sun's still out. Check out the UK's Top 10 Outdoor Recreation Blogs for inspiration
Journalist Spotlight: Bright & Shiny, Julie Gilbert
Julie Gilbert is editor-in-chief at Bright Shiny News, an online women's magazine on style, celebrity and entertainment news. She spoke to us about the magazine's positive take on celebrity gossip that sets it apart from its competitors (and makes for guilt-free writing), how Cameron Diaz inspired a new social media marketing plan for the site and why Julie hopes Princess Diana didn't mistake her for a stalker
Beauty Blogs: Are honest reviews a thing of the past?
As part of our ongoing interview series, Cision asked Sarah Bailey, author of the lifestyle, fashion and beauty blog, Life in a Break Down, on her thoughts on whether the lure of brand marketers is keeping bloggers from writing the truth, converting their sites to mere advertorials. Sarah argues her point of view on honest reviews on beauty blogs and the cost at which some bloggers get swayed
Speedy Spotlight: FashionSquash
An interview with 18-year old Jesslyn Robert, author of the fashion and beauty blog, FashionSquash. She spoke to us about how she keeps her content fresh, working closely with blogger network EtailPR and on documenting her life as a fashion student when she starts university next month
If you have any media changes let us know on Twitter @Media_Updates or you can email Priyanka Dayal
https://www.vuelio.com/uk/wp-content/uploads/2014/05/Media-Updates-Logo.png
334
620
Priyanka Dayal
https://www.vuelio.com/uk/wp-content/uploads/2019/09/vuelio-logo.png
Priyanka Dayal
2014-08-28 13:28:55
2014-08-28 13:28:55
UK - 28 August 2014