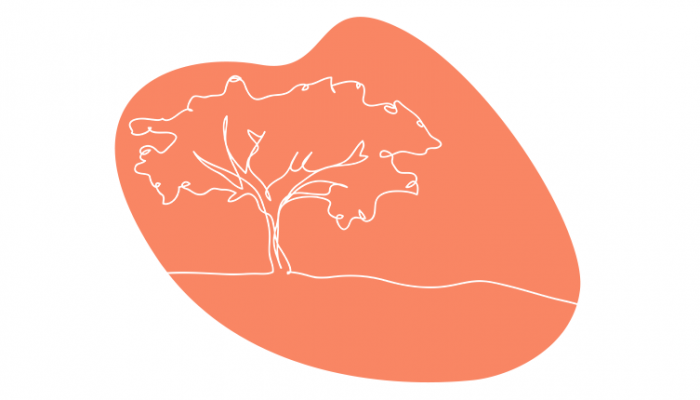 The latest updates from COP27 brought to you each day by the Vuelio Political Services team.
Wednesday, 16 November 2022
COP27: Biodiversity Day
Thérèse Coffey, the Environment Secretary, set out UK support to protect the world's oceans and natural habitats. She called on countries to come together at the UN Convention on Biological Diversity in Montreal to agree a robust plan for tackling nature loss.

 

The Government pledged £30m to the Big Nature Impact Fund – a new public-private fund for nature in the UK.

 

An additional £12m was pledged to the Ocean Risk and Resilience Action Alliance to protect and restore vulnerable coastal communities and habitats.

 

A further £6m to provide capacity building support to developing countries to increase commitments to nature and nature-based solutions under the Paris Agreement.

 

A new UK climate finance contribution of £5m toward the Inter-American Development Bank's (IDB) Multi-Donor Trust Fund for the Amazon. This hopes to tackle deforestation.

 

Coffey outlined the importance of mangroves and the climate benefits of blue carbon.

The COP26 President convened Ministers and senior representatives to accelerate the transition to Zero Emissions Vehicles:

Launching the new Accelerating to Zero Coalition – a platform for leading initiatives to work together to deliver a Paris-aligned Zero Emission Vehicle (ZEV) transition globally.
Announcing a total of 214 ZEV Declaration signatories, committing them to a global all-ZEV sales target by 2040, and 2035 in leading markets, including new signatories France and Spain.
Launching a support package for emerging markets and developing economy (EMDE) countries, backed through a Global Commitment by donor countries including the UK, US, Germany and Japan.
Tuesday, 15 November 2022
COP27: ACE & Civil Society and Energy Day.
The Government have announced the launch of the Indonesia Just Energy Transition Partnership at G20 which builds on momentum from COP27. The partnership will mobilise £17bn over the next 3-5 years to accelerate a just energy transition. The UK will support delivery of the partnership, including a $1bn World Bank guarantee.
Monday, 14 November 2022
The second week at COP27 begins with Adaptation & Agriculture Day.
Alok Sharma made a speech at the High-Level Ministerial round table on pre-2030 ambition

He reiterated the need to stick to 1.5 degrees, noting the harm caused by exceeding this for many countries globally.
He said we have the business community on-side: 200 international businesses on Saturday signed an open letter in defence of 1.5
There is work to do on finances: more in terms of Multilateral development bank reform, more on the Just Energy Transition Partnership.
He called for progress on mitigation, and on loss and damage.
He asked G20 leaders to reaffirm their 1.5 commitment at the G20 summit.
There are four mitigation outcomes that need to be achieved: (1) Countries that have not set Nationally Determined Contributions need to do so (there are 33 that have set NDCs); (2) Clear commitments to science; (3) Further steps to phase out coal and phase out fossil fuel subsidies; (4) The legalities of the Mitigation Work Programme need to be agreed.
Saturday, 12 November 2022
Day 6 at COP27 was Adaptation & Agriculture Day.
Friday, 11 November 2022
Day 5 at COP27 was Decarbonisation Day. COP26 President, Alok Sharma spoke at the COP27 Breakthrough Agenda event.
The Business Secretary, Grant Shapps has announced at least £65m investment to help speed up the development of new green technologies globally. This will be part of the Industry Transition Programme, by the Climate Investment Funds. The Government will also support a new funding window from the Mitigation Action Facility for projects developing clean tech.

The Breakthrough Agenda

was first launched at COP26- a commitment by 47 signatory countries to work together internationally this decade to accelerate the development and deployment of the clean technologies and sustainable solutions needed to meet our Paris Agreement goals, ensuring they are affordable and accessible for all. 

 

Countries today on the 11

November

launch

a package of 25 new collaborative actions to be delivered by COP28 to speed up the decarbonisation under five key breakthroughs of power, road transport, steel, hydrogen and agriculture.

The UK and Morocco have agreed to co-lead the Power Breakthrough: Clean power is the most affordable and reliable option for all countries to meet their power needs efficiently by 2030.

The UK, US and EU have agreed to co-lead the Hydrogen Breakthrough: Affordable renewable and low carbon hydrogen is globally available by 2030.

The US, India and UK have agreed to co-leads the Road Transport Breakthrough: Zero emission vehicles are the new normal and accessible, affordable, and sustainable in all regions by 2030.

 

Egypt and UK have agreed to co-lead the Agriculture Breakthrough: Sustainable, decarbonised agriculture with investment in agriculture research, development and demonstration addressing challenges of food security, climate change and environmental degradation. 

 
Thursday, 10 November 2022
Day 4 at COP27 was Science, and Youth & Future Generations Day. 
COP26 President Alok Sharma met with Vietnam's Minister of Environment and Natural Resources to discuss Vietnam's energy transition. They recommitted to finalising the details of a political declaration and package of financial support for Vietnam's energy transition, reaching an agreement before the end of 2022.
Wednesday, 9 November 2022
Day 3 at COP27 was Finance Day. The Prime Minister made a statement to the House of Commons, reiterating the UK policy announcements made during the World Leaders' Summit.
UK Export Finance have announced as part of COP27 Finance Day that it will become the first export credit agency in the world to offer Climate Resilience Debt Clauses in its direct sovereign lending. The clauses will offer low-income countries and small island developing states the ability to defer debt repayments in the event of a severe climate shock or natural disaster.

The Exchequer Secretary, James Cartlidge,

announced

the publication of the UK Transition Plan Taskforce's Disclosure Framework. It outlines the key design principles which will underpin Climate Resilient Debt Clauses for use in private sector lending, and called for all creditors – including private banks, other bilateral lenders and the international financial institutions – to explore adopting these clauses.

 

The UK has announced its support for Colombia's emergency plan to stop deforestation in the Colombian Amazon. The Joint Declaration of Intent between Colombia, Germany, Norway and the UK from 2015 has been extended until 2025. Norway and Germany announced new contributions of $25m. There has been no new funding commitment made by the UK.
Tuesday, 8 November 2022
The 2nd and final day of the World Leaders' Summit began with reports that the UK and US are about to announce a major fossil fuel deal following COP27, with the US planning to sell £10bn of cubic metres of liquefied natural gas to Britain in 2023 in order to improve energy security.  
New funding commitments  
The Foreign Secretary has announced £200m financial support to the African Development Bank's Climate Action Window to adapt to the impacts of climate change. This is part of yesterday's commitment to triple adaptation funding targets from £500m to £1.5bn (2019-2025).
Scottish commitments
Nicola Sturgeon, First Minister of Scotland, has pledged £5m funding to tackle loss and damage caused by the climate crisis in developing countries.
Monday, 7 November 2022
The new COP27 President, Egyptian Foreign Affairs Minister Sameh Shoukry, opened the World Leaders' Summit today. Prime Minister Rishi Sunak spent the day meeting other heads of state and delivered his speech to the conference floor. His speech followed warnings from the UN Secretary General, António Guterres, that the world is 'on a highway to climate hell', saying that in order to save humanity, we must 'co-operate or perish'. Meanwhile, the UN Environmental Programme has labelled progress on cutting emissions 'woefully inadequate' since COP26 in Glasgow last year.  
New funding commitments
General commitments

 

The Prime Minister

confirmed

that his new Government would stick to the £11.6bn international climate fund that was pledged last year, but it's possible the plan could take longer than the five years originally planned.

 

Sunak

announced

that the UK will triple funding for adaptation programmes from £500m in 2019 to £1.5bn in 2025.

 

£65m for the Nature, People and Climate Investment Fund, supporting indigenous and local forest communities.

 

£65.5m for the Clean Energy Innovation Facility which provides grants to researchers and scientists in developing countries to accelerate the development of clean technology.

 

As part of the new Forests and Climate Leaders' Partnership, Sunak confirmed more than £150m for protecting rainforests and natural habitats, including the Congo Basin (£90m) and the Amazon.

 

The Foreign Secretary

will announce

£100m to support developing economies to respond to climate-related disasters, including £20.7m in Disaster Risk Financing to support countries who face climate-related disasters, and £13m to support vulnerable countries to adapt to climate impacts.

 

Speaking today

, Nicola Sturgeon said her government are set to announce a proposal on aid for vulnerable countries, criticising the poor delivery of the $100bn climate finance commitment.

 
Place-specific commitments

 

New financial support for Egypt's COP27 initiative, 'Nexus on Food, Water and Energy' to develop projects including solar parks and energy storage innovations.

 

Climate finance support for the UK-Kenya Strategic Partnership.

 

£95m for Nigeria to support the development of climate-resilient agriculture.

 
International partnerships
The UK has launched the

Forests and Climate Leaders' Partnership

. The new group will meet twice a year to track commitments on Forests and Land Use Declaration from COP26 (aiming to halt and reverse forest loss by 2030).

T

he Partnership has 26 members, accounting for 33% world's forests.

 

The UK and Kenya have

reaffirmed their commitment

to the UK-Kenya Strategic Partnership, including progressing on green investment projects: new and expanded solar and geothermal power plants, financing railway and a dam hydropower project.

 

The UK will sign a Memorandum of Understanding with Colombia to renew the 'Partnership for Sustainable Growth'.

 

The UK, alongside the US, Norway and the Netherlands pledged to roll out 'green shipping corridors' with maritime routes decarbonised from end to end. The UK and US agreed to launch a special Green Shipping Corridor Task Force to bring together sector experts to encourage research and development.
For more news from the political and public affairs sector, sign up to Vuelio's Friday newsletter Point of Order.
https://www.vuelio.com/uk/wp-content/uploads/2022/11/Cop27-1.png
430
760
Sian Smith
https://www.vuelio.com/uk/wp-content/uploads/2023/09/vuelio-logo-200px.png
Sian Smith
2022-11-15 10:45:15
2022-11-17 11:55:34
Updates from COP27