Webinar: Understanding the Blogger Survey Results
The UK Bloggers Survey has revealed there's more professional bloggers working full time, but they're posting less frequently and generally not using press releases or publishing traditional PR pitches.
Our next webinar will be looking at the results of the survey with top blogging guests: Yaya Onalaja-Aliu and Lloyd Griffiths from Hand Luggage Only and Elle Linton from Keep it simpElle.
Sign up to join our live webinar on Tuesday, 26 March 2019
Elle, Lloyd and Yaya will be sharing their own experiences of working as bloggers, and how their commercial work is shaped by their relationships with PRs and brands.
The results revealed that 32% of blogs still receive over seven pitches from PRs a week, but less than 2% result in published content. This is not surprising when we know that 58% of bloggers believe they should be paid for all coverage they give to brands, which is probably the clearest indication of difference between traditional PR/journalist relationships and 'new' PR/blogger relationships.
Bloggers and PRs use different measures to agree levels of compensation – PRs often looking at evidence-based facts and data, whereas bloggers consider the time it takes to create content and their own levels of experiences in the industry.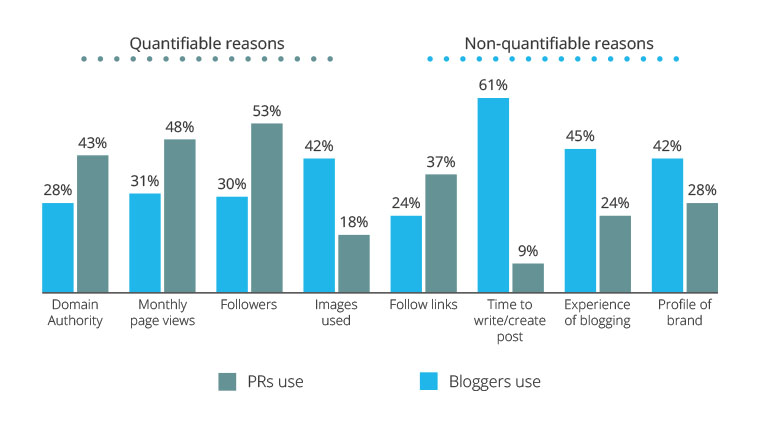 We'll also be discussing results that suggest a majority of bloggers still believe that PR regard traditional journalists as more important than bloggers even though most believe bloggers give a platform to opinions the mainstream media neglects.
Join us live for our webinar and Q&A on Tuesday 26 March at 11am or sign up to receive a recording of the webinar after it airs.
https://www.vuelio.com/uk/wp-content/uploads/2019/03/Webinar-uk-bloggers-survey-results.jpg
430
760
Jake O'Neill
https://www.vuelio.com/uk/wp-content/uploads/2019/09/vuelio-logo.png
Jake O'Neill
2019-03-19 12:17:51
2019-03-19 12:17:51
Webinar: Understanding the Blogger Survey Results