Weekly Comms News Round Up 13/02/2014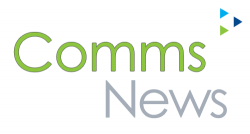 This week's comms news highlights include the latest press freedom index, ITV's new female-focused channel ITVBe and the launch of a new digital magazine by eBay founder Pierre Omidyar. All news stories curated via @CisionUK.
UK slips down press freedom index due to harassment of the Guardian by @GreensladeR via the Guardian
Major declines in media freedom in countries as varied as the United States, Central African Republic and Guatemala are highlighted in the latest annual press freedom index produced by the international watchdog, Reporters Without Borders (RSF).
But it also points to marked improvements in Ecuador, Bolivia and South Africa among the total of 180 countries. The same trio of European countries – Finland, Netherlands and Norway – head the index again, while the last, and worst, three positions remain Turkmenistan, North Korea and Eritrea.
The UK has slipped three places down the league, to 33rd. According to RSF, this was due to the country "distinguishing itself by its harassment of The Guardian" following its publication of the NSA and GCHQ leaks by the whistleblower Edward Snowden.
ITV to launch female-focused channel by @marksweney via  the Guardian
ITV is to launch a new female-focused, free-to-air channel, called ITVBe, which will become the home of shows including The Only Way is Essex.
The new channel, which will focus on lifestyle and reality TV programming, will launch towards the end of this year and will be available on Freeview, Sky and Virgin.
ITV said that ad-funded ITVBe will be targeted at a younger, female audience and will feature acquired programming such as the US Real Housewives
First Look Media: The journalists behind the new organisation by @AlastairReid3 via journalism.co.uk
First Look Media, the news organisation founded by billionaire Pierre Omidyar, has announced its first publication, The Intercept, to "aggressively report" on the information shared by Edward Snowden.
The Intercept is the first in a "family" of digital magazines, Omidyar said in a video explaining how First Look will unfold over 2014, each one to be focused on a specific topic and led by "a visionary journalist" with their own editorial voice.
Flappy Bird creator removes game from app stores via The BBC News
Flappy Bird is flapping its wings no more. The popular game for mobile devices was removed from online stores on Sunday by its Vietnamese creator, who said its fame "ruins my simple life".
Dong Nguyen, who created the game in just two to three days, was making as much as $50,000 (£30,482) a day from the game's advertising revenue.
Virgin Atlantic launches Google Glass pilot scheme by @RhiannonJudithW via The Telegraph
Concierge staff in the airline's Upper Class Wing will be using Google Glass and other wearable technology as part of a six week pilot scheme in an industry first.
Staff will use the Google Glass to update passengers on their latest flight information, weather and local events at their destination and translate any foreign language information. In the future, the technology could also tell airline staff their passengers' dietary and refreshment preferences.
Snapchat Hacked By Fruit Smoothie Enthusiast by @catherineshu via TechCrunch  
If one of your friends randomly sends you a photo of a smoothie on Snapchat, don't go to the URL on the picture. It's a hack that has affected several accounts, as a Twitter search shows.
The spam looks like this (once again, don't go to the URL; it sells weight-loss supplements, if you really must know).
Thanks eveybody I'm definitely visiting snapfroot pic.twitter.com/vfio4vBJha

— dan jacovelli (@danjacovelli) February 12, 2014
Kirsti Kauronen
https://www.vuelio.com/uk/wp-content/uploads/2023/09/vuelio-logo-200px.png
Kirsti Kauronen
2014-02-13 14:40:40
2014-02-13 14:40:40
Weekly Comms News Round Up 13/02/2014